Human Resources
At its February 3, 2021 meeting, The New Jersey Civil Service Commission adopted an emergency rule providing for COVID-19 Sick Leave and COVID-19 Family Leave (limited to 10 days). These leave provisions are retroactive to January 1, 2021 and will expire 30 days after the expiration of the Public Health Emergency declared in Executive Order 103 (2020), unless modified by the Civil Service Commission. The rule covers employees who are subject to Title 11 A (CWA, IFPTE, Police unions) and is not available to TES, part-time or Intermittent employees. Except for purposes of vaccination, to be eligible for COVID-19 Sick or Family Leave you must be unable to work (including telework).
The following COVID-19 Paid Sick Leave Codes have been created for time sheet entries, as appropriate:
CV19SickSelf

Applicable when you decline the daily health pledge for the following:

You tested positive for COVID,
You are experiencing COVID related symptoms and are seeking a medical diagnosis
You were directed to self-quarantine by a medical provider or pursuant to a federal/state/local order

Employees are entitled to 1 day of COVID sick leave for vaccination or time due to adverse reaction to the vaccination (such leave can be spread out over multiple days)

CV19SickFami

Applicable under the following circumstance:

Where you are the "primary caretaker" of a someone who is under self-isolation or self-quarantine due to COVID

CV19SickChld

Applicable under the following circumstance:

Where your child is under self-isolation due to testing positive for COVID, or self-quarantine due to COVID and seeking a medical diagnosis

CV19FamiLv

Limited to 10 days
Applicable under the following circumstances:

When there is no other suitable person available to care for your child(ren), and the child(ren) are unable to attend school in-person, or if childcare is not available, due to COVID
The rule further requires employees who wish to utilize any leave described above to provide appropriate documentation (e.g., medical documentation, school closure statement, etc.). Please coordinate with OHR on COVID-19 Sick leave so that necessary documentation is timely submitted. For COVID-19 Family leave, please fill out and submit the Return to Work Modification Request, where work from home is not feasible please provide documentation to OHR.
OHR is awaiting guidance from CSC on State Travel Advisory related leave. Until then, employees quarantining pursuant to the State Travel Advisory must continue to utilize accrued leave.
The emergency COVID-19 Sick and Family Leave rule can be viewed at https://www.nj.gov/csc/about/about/regulations/2-03-covid.pdf.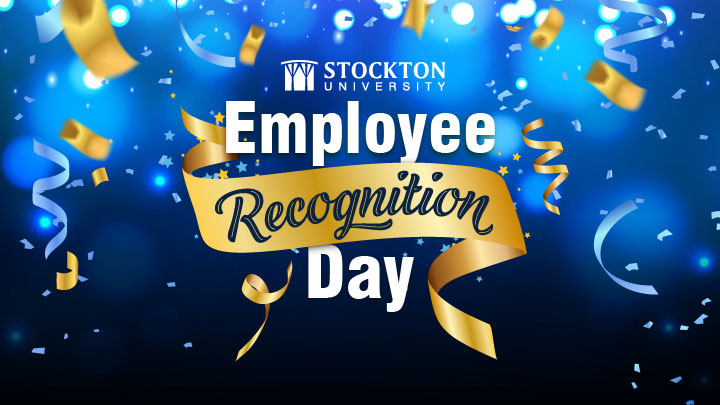 Manager Guidance When Considering a Work From Home Arrangement During COVID-19 Related Self Quarantine
A work from home (WFH) arrangement during COVID-19 related self-quarantine may not be suitable in every instance. When considering work from home, managers should review the Manager Checklist for Supporting Work From Home Arrangements and the Manager WFH Assessment. If WFH is approved, the manager must promptly complete/sign the Manager WFH Assessment and return to Shilon Carter-Anderson in the Office of Human Resources. Thank you.
Travel Advisory
As of May 17, 2021, New Jersey's travel advisory is no longer in effect. Please see the New Jersey travel advisory for additional details.
For Domestic Travel, employees no longer need to quarantine. However, you should monitor for Covid-19 symptoms and complete the Health Pledge accordingly.


For International Travel there are specific restrictions and testing/quarantine requirements for international travelers and foreign nationals. Please review the New Jersey Travel Advisory.
---
Stockton University has a commitment to Excellence in Education. As a unit within the University, the Office of Human Resources is committed to attracting, encouraging and retaining a qualified workforce to support the mission of the University. Our major goal is to assist management in the most effective use of their most important resource, the employees of the University. We support the University's commitment to cultural diversity and foster a sense of community and a welcoming campus environment.
Office
J-115

Phone:

Fax:

609-652-4384

609-626-5573

Days:
Monday - Friday
Hours:

8:00AM - 5:00PM
Stockton University Policy on Non-Discrimination
Stockton University does not discriminate in its application process, employment, educational programs and activities on the basis of race, creed, color, national origin, nationality, ancestry, age, sex/gender (including pregnancy), marital status, domestic partnership status, familial status, religion, affectional or sexual orientation, gender identity or expression, atypical hereditary cellular or blood trait, genetic information, liability for service in the Armed Forces of the United States, or disability.
All inquiries regarding Stockton University's non-discrimination policies should be made to:
Brittany Medio
Director of Title IX & EEO and Associate General Counsel
Stockton University
101 Vera King Farris Drive
Galloway, NJ 08205
Office: L-214
Phone: 609-652-4693 | Fax: 609-626-3535
Information on how to report or file a complaint of sex discrimination or sexual harassment and all grievance procedures is available on the Title IX website.