Wellness

Stockton University values the physical and emotional health and well-being of our faculty and staff and strives to promote a healthy work environment. We know that being healthy and taking care of yourself in the best way possible makes your work life more productive and satisfying. Stockton is committed to promoting the health and wellness of our Stockton community. We understand how important it is to provide the tools and resources our faculty and staff need to maintain good health and wellness. To access wellness related information and resources click on the links of interest.
Walking Map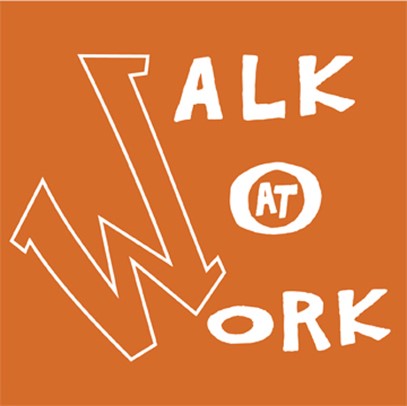 To combat afternoon slumps in energy and focus, take a walk during the lunch hour A new study finds that even gentle lunchtime strolls can perceptibly and immediately — buoy people's moods and ability to handle stress at work. Click here to view both an indoor and an outdoor walking route. In addition, you will find the links to several walk related apps.
NJWELL Program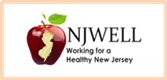 NJWell is a program run by the State Health Benefits Program (SHBP) which includes health assessment & biometric screening and an online Health and Wellness portal.
Need Assistance?
Click here to view the full list of HR staff including notes on who can help you with what
Or, call us at 609-652-4384
Or stop by our suite in J-115
We look forward to getting you what you need, answering your questions, and/or connecting you with the HR team member that can best help you.
Employee Assistance Program (EAP)
Stockton's EAP program is provided by Deer Oaks and launched in January 2018.
The Deer Oaks Employee Assistance Program (EAP) is a free service provided for full-time employees and all members of their household by Stockton University. This program offers a wide variety of counseling, referral, and consultation services, which are all designed to assist employees and their family in resolving work/life issues in order to live happier, healthier, more balanced lives. These services are completely confidential and can be easily accessed by calling the toll-free Helpline listed below.
Wellness Center Calendar
Stockton sponsors and supports a variety of programs aimed at improving and maintaining the physical, emotional, occupational, and financial health of faculty and staff. Click here to see a calendar of upcoming events.
Fitness Facility Hours & Programs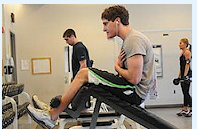 Stockton offers a variety of physical fitness opportunities located on-campus.