Parents/Guardians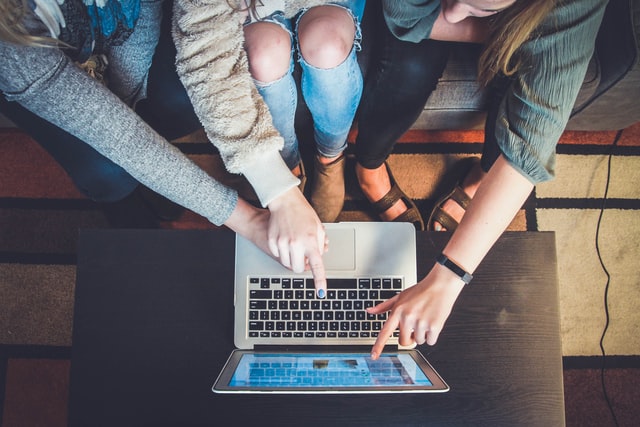 At Stockton University, students are viewed as adults and must self-identify as having a disability in order to initiate the process of applying for accommodations. At the college level, the service model changes significantly. The Learning Access Program hopes that the information contained on this website will assist you and your student.
While in high school, students acquire knowledge and skills. While in college, students take responsibility for analyzing, evaluating and applying what they have learned. They are responsible for self-advocacy and should be able to realistically assess and understand their strengths, weaknesses, needs and preferences. They should become experts at communicating this information to faculty, staff and peers as needed. The Learning Access Program is available to providing reasonable accommodations that enables a qualified student with a disability equal opportunity in the classroom. Students are responsible for seeking services and support.
The Learning Access Program also recognizes that parents and guardians of students with disabilities are accustomed to playing an active role in their child's education. As a parent or guardian, it is your role to encourage your student to take ownership of their academic experience, register with the Learning Access Program, and apply for accommodations.
To assist parents and guardians as their student transition to college for the first time, a brief description of how college is different from high school is provided as well as some resources and tools to help you and your student prepare for college.
HIGH SCHOOL

COLLEGE

APPLICABLE LAWS

SPECIAL EDUCATION LAW:
Students fall under the Individuals with Disabilities Education Act (IDEA) which entitles them to a Free and Appropriate Public Education (FAPE), Section 504 of the Rehabilitation Act, and the Americans with Disabilities Act (ADA).

CIVIL RIGHTS LAW:
Students fall under the Americans with Disabilities Act (ADA) and Section 504 of the Rehabilitation Act.

ADVOCACY

SCHOOL DISTRICT RESPONSIBILITY:
School districts are responsible for identifying students with disabilities through the child study team evaluation process.

STUDENT RESPONSIBILITY:
Students are responsible for self-disclosure and providing documentation of their disability.

Individual education plan process and student progress is monitored by child study team and parents/guardians.

Students are responsible for communicating concerns to faculty and monitoring their own educational progress.

Instructors will approach students to address recommendations for accommodations.

Students are responsible for contacting the Learning Access Program when they are in need of accommodations.

Child study team will disclose disability and monitor compliance with Individual Education Plan (IEP).

Information about your disability and classroom accommodations are included in the IEP, which is shared with teachers, aides and other professionals that assist the student.

Students self-disclose their disability to Learning Access staff and must initiate contact with faculty to discuss accommodations.

A student's letter of accommodation does not contain any personal information about their disability. The accommodation letter only details the approved classroom accommodations.

Parents/guardians are a key component in the development of the IEP (until 18 years of age). Parents, teachers, counselors, and support staff work together to ensure that the student's needs are met.

Students are treated as adults. Parent involvement and participation is not required in the educational process. Due to the Family Educational Rights and Privacy Act (FERPA), an institution cannot discuss student information without a signed waiver on file with the Learning Access Program.

COURSE WORK

Classes are determined and scheduled as required by a student's IEP. Classes typically last 6 hours a day/30 hours a week.

Student creates their own schedule based on program requirements and personal preference. Class schedule varies and typically 12-16 hours per week are spent in class.

EVALUATION

School district is responsible for providing a learning and psychological evaluation, social history, and transportation to the program.

Student is responsible for providing current documentation or for payment of learning and psychological evaluation. Transportation is the responsibility of the student.