Stockton Students Abroad: Paige Weissman
Stockton Students Abroad: Paige Weissman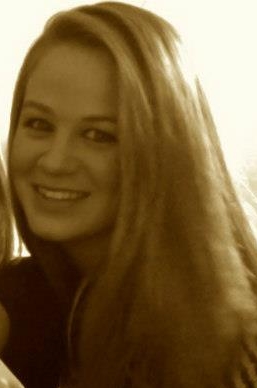 I'm Paige Weissman and I'm currently a sophomore at Stockton. Only this semester, I will be studying abroad in Aix-en-Provence, France! I am from Newtown, PA, and at Stockton I study Health Sciences with a concentration in Communication Disorders. I am also minoring in French, and having been taking French for about 7 years.
I really love dogs and my favorite Beatles song is probably "Eleanor Rigby". I have five siblings. I really love blazer jackets and watches, but not so much jewelry. My car's name is J.P.
Paige's Blog Last Updated: May 1, 2014

May 1, 2014
It is official. The best week of my semester here (and probably of my entire life) has come and gone, which is really depressing. But I have so many great memories of my spring break here!
Starting my spring break a little early, I left the Wednesday before to go to Edinburgh, Scotland with a friend. Edinburgh is easily my favorite city that I have visited in Europe and actually in the whole world. I would love to return one day, or even live there.. We walked the Royal Mile and saw the Edinburgh Castle as well the palace. We went on a walking tour where we got to see the cafe where JK Rowling wrote the first two Harry Potter novels. Needless to say, we had to stop and have lunch there. We also saw the school that inspired her description of Hogwarts. AND we went to the cemetery where JK Rowling walked around to get ideas for character names. The most famous one in there was of course Tom Riddle. My friend and I were in ecstasy!
We went to the scotch whiskey experience, where we saw how scotch whiskey was made and got to sample whiskeys from different regions of Scotland. Very cool. One of the coolest things about Edinburgh is its dark and gruesome past. We went on a "ghost tour" which was first a small tour that went in depth into Edinburgh's past with public hangings, murders, and grave robbing. There was a very famous medical school in Edinburgh in the 18th and 19th century, so people could make a lot of money from selling dead bodies to the medical students for studying. Murders and grave robbing ensued. The second part of the tour involved us going underground into the vaults where the criminals, sick, and the homeless stayed. I was terrified as the tour guide told stories of the many deaths that happened in these vaults and the very high occurrence of paranormal activity.
From Edinburgh we flew right to Dublin, Ireland. We went on another walking tour which was filled with information of Ireland's past. On Easter Sunday we spent the day at St. Patrick's Cathedral in its park and then we attended a choral service for Easter at the cathedral which was breathtaking. We then of course went to the Guinness Storehouse on a long tour of how Guinness beer is made. Very interesting and delicious.
After Dublin I was sad to go back to Aix but at the same time very excited but my sister was meeting me there! Her and her two friend went to Paris and then came down to meet me in Aix for a day or two. I showed them around Aix and took them out at night. The following day we took a train to Cannes, France to spend the day at the beach and stay overnight. We saw workers preparing for the Cannes Film Festival, which is in about two weeks, and walked by the festival building. We stayed the night and the next day we flew to Rome!
In Rome of course we saw the Colosseum, which was overwhelming to say the least. The Trevi Fountain was majestic and I had the best gelato of my life. We went to Vatican city the day before the two popes were canonized into saints. It was madness. So many people! We were lucky to get a tour of the museum, Sistine Chapel, and St. Peter's Basilica. The were over 1 million Polish pilgrims who came for the canonization. Just Polish. Despite the crowds I had a wonderful time at the Vatican and would love to return again!
Four countries in a week and a half was surely overwhelming but made for a truly unforgettable experience. I feel so lucky and fortunate to be able to not only study in a foreign country, but to travel all around Europe!
Edinburgh Castle St.Patrick's Cathedral Colosseum Trevi Fountain
March 26, 2014: Not a Tourist,But a Local
The past couple of weeks here in Aix have been fairly routine. As I become more integrated at a resident of Aix, I notice more and more the tourists here! Every single day on my walk to class I am stampeded by herds of tourists in large groups. It makes me feel like a real "Aixois", having to deal with these tourists as if I lived in Paris or New York. Some are French, some are international. I feel like less like a tourist myself and more like a resident.
My favorite fun fact that I've learned here that I love telling my friends and family at home is the fact that French people love the song "Cotton Eyed Joe". They don't even know the dance or anything, but they always play it at least once a night at a bar or club, and the crowd goes crazy...full grown men and women.. my American friends and I find it very funny. French people do love the cowboy culture so it make a little bit of sense.
This past week has been full of planning trips around Europe! Midterms are over, and about half of the month of April is dedicated to traveling to many different cities. I am planning trips to Barcelona, Paris, Edinburgh, Dublin, Cannes, and Rome so stay tuned for more blog posts that will be much more exciting!
March 16, 2014: Winter Break Adventures: Paris and London!
In the past couple of weeks, the most important and note-worthy experience was of course winter break. From February 28-March 89th I visited Paris and London!
I took the high speed train up to Paris directly after class on Friday and met up with my best friend from home, Blake, who was waiting at the hotel. We planned to meet up with Bernabe the following morning, who is actually a student at Stockton, studying the entire school year in Paris. Saturday morning, he took us around Paris as our own personal tour guide, making sure to see the most important things and giving us advice along the way. WIth my visa on my passport, I actually got to get into all of the monuments, museums and attractions for free since it makes me a french resident under 25 years old. The following days were filled with sight-seeing, walking, metro rides, and lots and lots of stairs (there are so many in Paris!) I was in awe the entire time- rethinking my original opinion that favored Aix over Paris- now I wasn't so sure.
I had heard many things like Paris is dirty, dangerous, with rude people, but I found that to be hardly the case. I know it helps that I speak French, but I found Parisans to be nicer than expected. The food was amazing and the sights were even more amazing. We climbed l'Arc de Triumph and the cathedral of Notre-Dame, which both offer the best views of Paris. We went to absolutely everything there is to see in Paris, and even did a boat tour of the Seine river on our last day which was very informative and relaxing. Paris is definitely a place I need to revisit.
That Tuesday night, Blake and I took the underground metro to London and checked in to our hotel at almost midnight. Our next day was one of our longest days yet. We bought a ticket for a double decker bus tour that was good for 48 hours in which we could hop on and hop off at anytime, as there were a circuit of buses around London picking up tourists at specified bus stops. We saw as much as we could in each day, including the Tower of London which enclosed the Crown Jewels, Big Ben, Westminster Abbey, Buckingham Palace, The Natural History Museum, and we even rode the London Eye!
London is a very busy and overwhelming city; bigger than Paris which somehow less subway stops, making getting lost in London very easy. I was so glad to be back in an English-speaking country, but I Londoners are comparable to New Yorkers-- they are fast and quiet and don't have time for the many tourists in the way.
London's monuments were just as amazing as Paris's. We had heard great things about London's nightlife, so we wanted to make sure we saw the best of it, so we went on a pub crawl Thursday night in Soho so that we knew we were going to the best places. We had so much fun that we went on another pub crawl the following night in a different area of London, called Shoreditch. Both nights Blake and I had an amazing time, meeting people from all over the world who were visiting London, as well as many, many British people who were very nice!!
I honestly did not want to get on the plane the last day as that meant leaving vacation and going back to Southern France which I am lucky enough to call home. But still, vacation is vacation and it's always sad to have it end.
Arc de Triomphe Eiffel Tower Notre Dame de Paris Tower of London London Eye
February 24, 2014: Exciting Firsts, The French, and Trains
This past week was full of exciting firsts here in Aix. At my internship, I helped teach an English classes for young children about 3-5. The instructor is British and she mentioned that I could maybe one day teach the class myself, which really excites me! I also got involved with tutoring this week. I responded to a request for an English tutor for a French student who has an upcoming exam in English, including an oral part. So, we met at a cafe to talk and so he can practice English. It went really well, but to be honest, he needs a lot more practice so we will probably be meeting many more times.
I finally met some real French friends who live in the centre ville in Aix, which is exciting, and we have plans to meet up again this week. What is so interesting about Europe is the mixture of nationalities within a family. One friend is half Swedish and half Spanish, and has a Spanish name, but was born in raised in France and is technically French. Another is and looks fully Egyptian, but has a culturally French name and is French of course. Everyone has heritage from different countries and often know more than one language which is something I admire here France.
This Friday I am heading to Paris to meet up with a friend from back in the states! We are exploring Paris for a few days and then heading to London. This will be my first time taking the TGV, or the high speed train, and I will be all alone!

February 17, 2014: Lay Low, Book Trips, Intern!
I'd hate to call this week uneventful, because everyday is a new experience, but this week went by fairly normal with more and more assimilation and blending in.
I finally finished with all the bookings for my first trip for our winter break-- Paris and London! It was a very stressful event with getting American credit cards to work here overseas but I finally booked my flights and chunnel ticket from Paris to London.
This week I also started my internship here in Aix. I was offered one through my business French class and figure why not?! I am working at a facility that offers classes to small children ages 0-9 in dance, music, painting, yoga, and other creative expressions. Some of the classes are what we would call "mommy and me" classes, with the mother also participating. There is also a small coffee shop. Since I would like to work with children in the future, I found this as a great experience. We all know that toddlers are hard to understand sometimes, but in another language it's even more difficult! Also, the director and owner does not speak English, which will definitely strengthen my French in the upcoming weeks. I am really excited to be interning here and I'm sure I will have many stories to come!

February 10, 2014: Surprises, Field Trips, Roman Influence!
So by my third week abroad, I should know the ins and out of my home town of Aix. And yet, I am still met with surprises; but mostly good ones, like finding a lovely Mexican restaurant that reminds me of home. My day is running more and more smoothly and I've began to think in French! To be honest, this week was full of the exploration of Aix's nightlife. My friends and I have found out where to go, where not to go, and what time is the prime time for going out. This is big: some places do not open until midnight! And showing up at midnight will have you standing in a near empty room with loud music blasting-- we learned the hard way.
Over the weekend, I had a field study (or field trip) to two towns in southern France that were two of the oldest Roman cities: Arles and Glanum. Many people forget that the Roman Empire stretched all over Europe, and ancient Roman remains are found everywhere! In Glanum we visited an old Roman mini-town, or what was left of it, as well as Roman arches and buildings. in Arles, we toured a 900 year old cathedral built by the Romans as well as two amphitheaters: one for performances like plays, and one for gladiators! I feel as though I have gotten the experience of visiting Rome while still staying in France!
My goal for this week is to speak no English with my host family-- they speak it very well so it is easy to slip into English, but both them and myself are very persistant in keeping our conversations in French for the betterment of my fluency!
Ancient City of Glanum Amphitheater (reinforced with newer seating and lights)
February 3, 2014: Classic Syllabus Week, Marseille, Confidence!
So, my first week of classes started this week, with two of my courses being taught in English, and two in French. All of the professors are native French so even in my English speaking classes we go back and forth from English to French based on the professor's ability (my one professor is very weak in English!)
What is so great about studying in another country, particularly n Europe, is that our 'field trips' are much more than visiting a museum or a famous building nearby. The class-centered field trips we go on are to beautiful cities and monuments that are sometimes overnight! (Paris!) I have several planned for this semester in a few of my classes.
After a long syllabus week, the entire group went on two trips: Nice and Marseille. In Nice we viewed the beautiful beaches and landscapes and climbed a mountain to a château and waterfall. We took a walking tour and visited many cathedrals, palaces, and a museum. Nice is a beautiful historical city that makes the United States feel like a very, very, young place. Actually all of Europe has that effect.
Marseille, on Sunday was another coastal town with a huge port in the center called le vieux port. It somewhat reminded me of fisherman's warf in San Francisco, but much older. Fresh fish was on every menu on the surrounding restaurants and everything tasted amazing, as usual. We visited Notre Dame a la Garde which is high up on a mountain that everyone in the town can view. Marseille is a friendly city in general, save the sketchy part which has a North Philly-esque look to it. Goes to show all cities have their slums.
Overall, it was an amazing first official week and I love being a resident of Aix-en-Provence. I've become much more confident in walking around Aix, where most people have the "I have somewhere to be" NYC look. I order lunch much more confidently than I did when I first came here and even make small conversation. I feel as though I am giving myself away as American less and less, which is a GOOD thing!
Le Vieux Port Midway Up the Chateau View from my Psych Class Daily La rontonde Fountain Pass

January 27th, 2014: Great Food, Old Town, Baguettes, Weird Showers
After a long flight and layover at London-Heathrow Airport, I am finally in France! My host family picked me up from the airport a hurried to the car as they were absolutely freezing in the 50-something degree weather. I had to laugh and mention that there was about 10 inches of snow back at home with temperatures in the single digits, so it felt nice to be here!
Driving from the Marseille airport into Aix-en-Provence, my new home, my host parents, Veronique and Alain tried to gauge my french skills. It had been a couple of weeks since I have spoken French so I got nervous and stumbled over some words but luckily they are fluent in English as they had lived in California for five years at one point.
I am one of the very few American students studying here who live in a single home, most are apartments. In a gated community, I live in a beautiful home with my own bedroom. Vero and Alain have a 14 year old daughter, Jeanne as well as two older children currently in college.
I have told many friends back at home this, but my biggest culture shock moment so far was taking a shower with no shower curtain or door! Attempting to keep the rest of the bathroom relatively unsoaked was a task I didn't accomplish. It's a work in progress. . .
Dinner in France is very important to a family, as are baguettes. They are eaten with every single meal, and at the end of dinner (and sometimes lunch) a cheese plate is brought out that segways into dessert.
So now the fun part! Vero and Alain took me out to the center of the town, where all the shops, cafes, and restaurants are. Stone buildings, streets, and fountains instantly gave away the fact that Aix is an OLD city. We stopped at the bakery for baguettes for dinner, and then sat and had a drink as they told me about the best places for pizza, quiche, and coffee.
Orientation, which took place Monday from 8:30 until 6 was a long, overwhelming day filled with information, rules, and (free!!!) textbooks. The day before Vero showed me where the college was and said that I'd have to walk to orientation myself and "figure it out" if I got lost. She meant this in the nicest way possible as a learning experience and it is actually a lot of fun to get lost in the maze of streets as long as I left early enough!