Study Abroad - Desirae Gould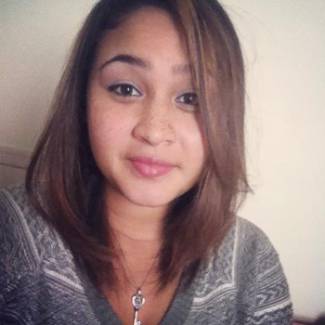 Dobr? den! (Hello!) My name is Desirae Gould. I am currently a junior here at Stockton. When I complete my study abroad experience, I will be entering my senior year to finish my degree in Health Sciences with a concentration in Communication Disorders. After graduation I plan to obtain a Master's degree in Speech Language Pathology.
I have the pleasure of studying abroad in Prague, Czech Republic at Anglo-American University. This will be my first time outside the United States and away from my family for a long period of time. Although I am nervous about leaving for such a long time, I am also extremely excited. In addition, I am looking forward to the experiences and knowledge I will gain from living in the Czech Republic. I am honored to share my experiences through this blog. I hope that students who read this blog are inspired to pursue their dreams and go on an adventure of a lifetime.
"And then I realized adventures are the best way to learn."
---Anonymous
Desirae's Blog Last Updated: February 11, 2014
February 11, 2014: Cold Air, Castles, Dumplings!
Feeling the cold air hit my face as I walked out of the Prague Airport was refreshing. I am actually here, in Prague....Prague, Czech Republic! While being transported to my apartment I wondered about the great experiences I would have this semester. My apartment is beautiful and exceeded all my expectations. My location is perfect because it is only a two minute walk to the tram that takes me to school. Finally, when I finished unpacking I looked outside my window to the view. I took a picture to remind me once I returned that I would have a home away from home.
Picture 1
My roommates and I started to explore the city this past weekend by visiting Prague Castle. After taking a few trams we had made it. We started our trip there by having lunch which was very tasty. Then as we walked we came across the Cathedral and decided to climb the tower inside. For a small fee, I climbed 287 steps to get to the top of the tower. Climbing all those stairs was definitely worth it once I arrived to the top, the view was amazing!
Picture 2

My first Czech meal was potato dumplings in a spinach cream sauce with bacon. When I received my meal it looked different than anything I had ever had but smelled great and tasted delicious. I am always open to trying new foods because some may become new favorites. I have developed some new favorites since spending a week in Prague. They are the Prague sausage and traditional Czech honey cake (which my RA was kind enough to share with us).
Picture 3