Faculty-Led Programs
Faculty-Led Study Abroad Program (FLP) is an academic course combining traditional classroom learning with short-term studying abroad.
A FLP contains two components: 1) a credit-bearing course offered in fall, spring, or summer semesters and 2) a faculty-led travel occurs before (i.e. winter break), during (i.e. spring break), or after the course (i.e. summer break) for approximately 1-3 weeks.
Stockton's FLPs are directed by one or two Stockton faculty and/or staff who accompany students abroad. Students will travel with their faculty and classmates together and need to pay extra Program Fee for the travel component.
Please contact oge@stockton.edu for any questions or need more information.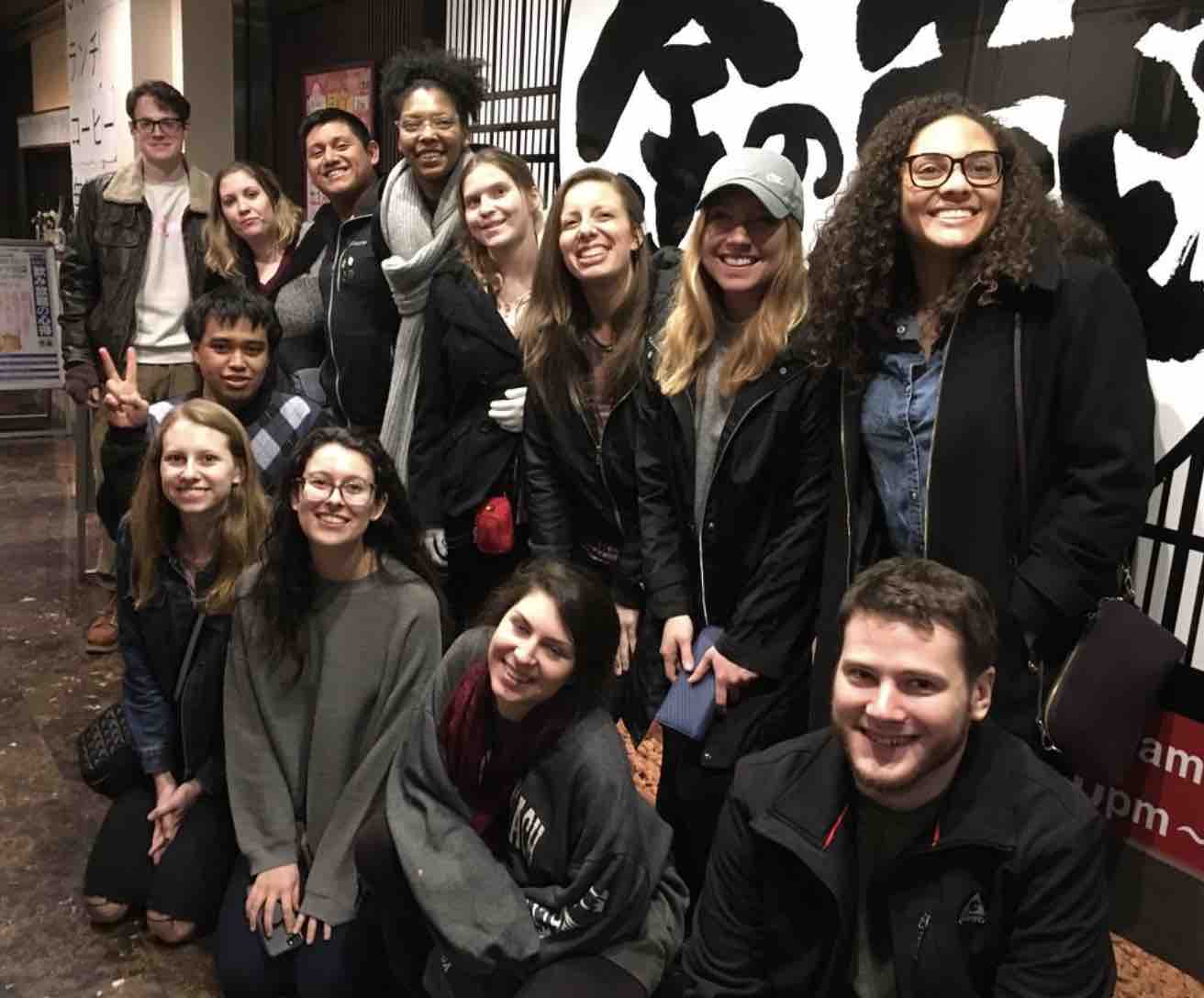 (Faculty-led Program to Japan, 2018)
---
Application
Interested students need to contact individual FLP faculty leaders first. Once the faculty agrees to admit the student in the FLP, the student will work with the faculty and the Office of Global Engagement on the FLP travel component.
Cost and Budget
The Program Fee/cost of each Stockton's FLP varies based on the destination, itinerary, and travel time. It is usually between $2,500 and $4,500.
Scholarship
FLP participants are eligible for Stockton University Education Abroad Scholarship.
We are building a webpage for faculty, and will publish it soon.
If you're interested in developing a FLP, please contact oge@stockton.edu to discuss details.
---
Available Faculty-led Programs:
---
Travel Dates: June 1-9, 2022
Travel Dates: March 11-20, 2022