The Wellness Center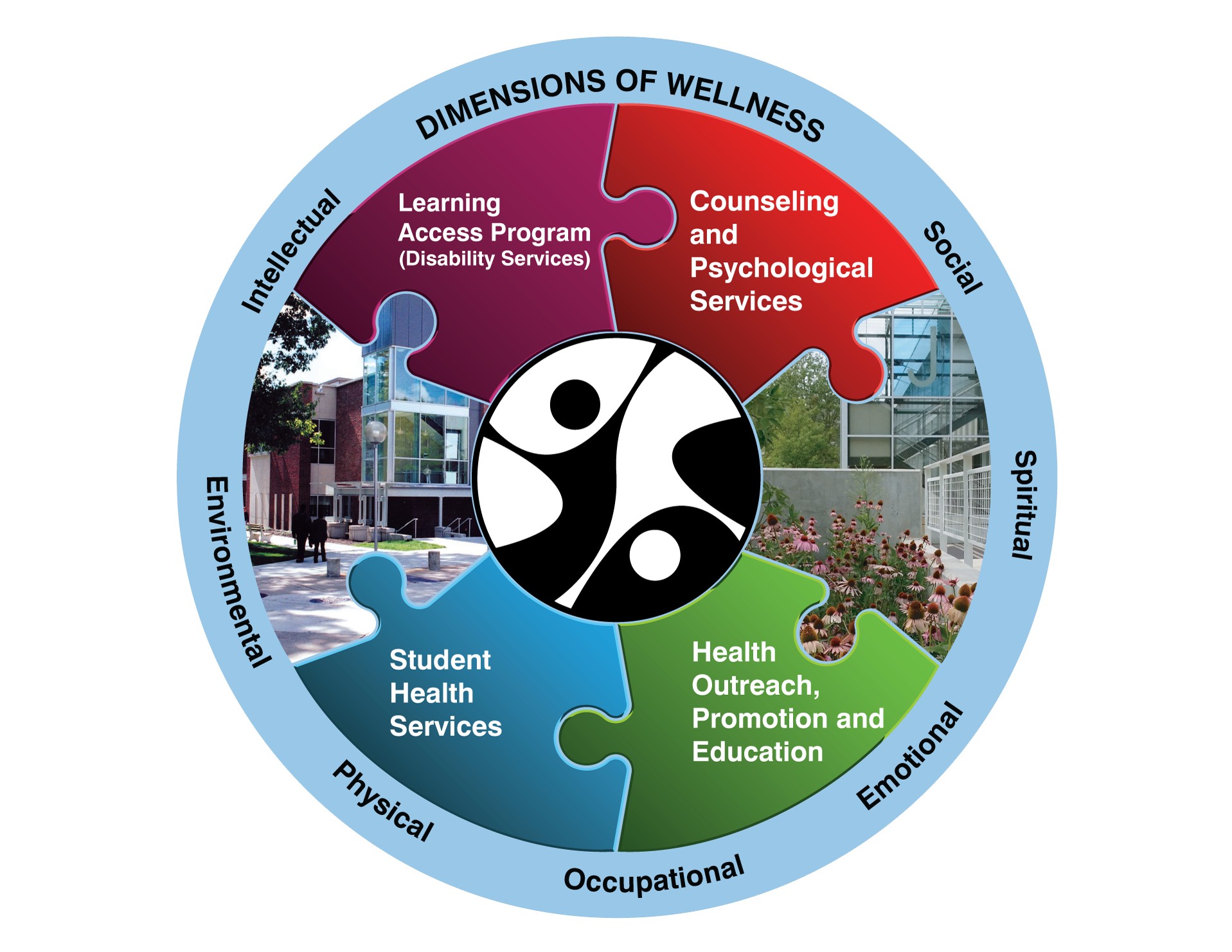 The mission of the Wellness Center is to encourage the pursuit of healthier lifestyles, balancing study, family and life commitments, interacting in an environment that fosters positive changes and integrates wellness into the community culture. The Wellness Center at Stockton seeks to fulfill this mission by guiding students through their academic careers and helping them to make the most of their experience on campus. Student learning is at the core of the higher education academic mission.
---
Be sure to check University COVID-19 Updates
The COVID-19 pandemic is an evolving situation and the University is providing updates as new information becomes available.

Go online to Covid-19 Updates
Mental Health Telephone Support Available During COVID-19 Outbreak
1-866-202-HELP (4357)
NJ Mental Health Cares, the state's behavioral health information and referral service, will now also offer help to people dealing with anxiety and worry related to the Novel COVID- 19 outbreak. New Jerseyans can call for free, confidential support. NJ Mental Health Cares will be answered from 8 a.m. to 8 p.m. seven days a week by live trained specialists.
Student Health & Wellness Services
Current Stockton Students: If you are sick and would like to be seen by Stockton's health professionals please contact Student Health & Wellness Services in advance of visiting the office: (609) 652-4701(Galloway); or wellctr@stockton.edu.
Have general questions about COVID-19?
The NJ Poison Control Center NJ Coronavirus & Poison Center Hotline at 1-800-222-1222 or 1-800-962-1253 (if using out-of-state phone line) and 211 have partnered with the State to provide information to the public on COVID-19. Call: 2-1-1. Trained healthcare professionals are standing by to answer your call 24/7 OR visit nj.gov/health
Learning Access Program
The Learning Access Program's (LAP) disability support services office is offering students appointments in person or remotely via phone/zoom for new services, questions regarding current services, or additional concerns Monday-Friday from 9:00am-5:00pm.
Contact the office at 609.652.4988 or via email at lap@stockton.edu.
Counseling Center
Counseling services are available in-person or remotely via phone/zoom. To schedule an appointment ith a Counselor, please call 609.652.4722.
TAO (Therapy Assistance Online) can help you to manage your own emotional well-being. Visit the Wellness Center Therapy Assistance for information.
Keep these in mind:
The Adolescent Housing Hub assists NJ's eligible homeless/at risk for homelessness youth and youth aging out of the child welfare system (ages 16 to 21). Contact PerformCare 24/7 at 1-877-652-7624.
The National Domestic Violence Hotline has advocates available 24/7 at 1-800-799-SAFE (7233).
The GLBT National Youth Talkline (youth serving youth through age 25): (800) 246-7743 provides telephone, online private one-to-one chat and email peer-support, information and local resources across the United States.