Housing 1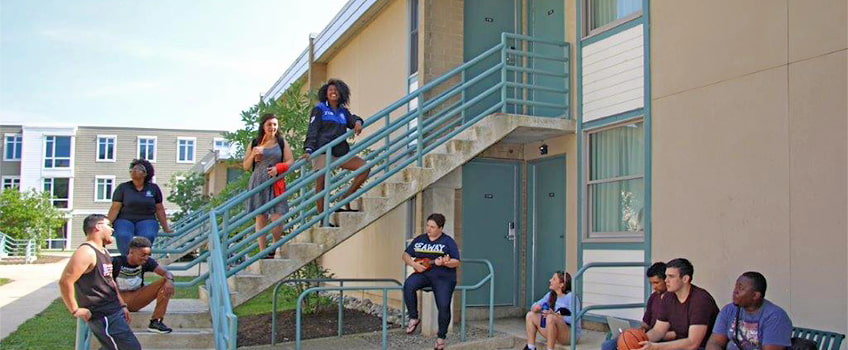 Housing 1 is a garden style 255-unit apartment complex allowing four to five students to reside in each apartment.
This apartment complex is steps from Lake Fred and is situated close to Housing 4 and 5. Every apartment has a full kitchen which means there is no meal plan required.
---
Housing Details:
Style: 2-bedroom apartment; designated courts for first-year freshmen

Gender: coed by room

Capacity: 1,068 students

Staff: 17 RAs; 2-3 RAs per court; 2 Graduate Coordinators; 1 live-in professional staff member

Access: badge required for access to each residential apartment.

Building Name: Arrowwood Court, Birch Court, Cedar Court, Dogwood Court, Elderberry Court, Fern Court, Greenbrier Court, and Heather Court

Meal Plan: Optional - See Options
Housing Rates
Students can find housing rate information and any information associated with the cost of housing by visiting the Bursar's website.