Housing 5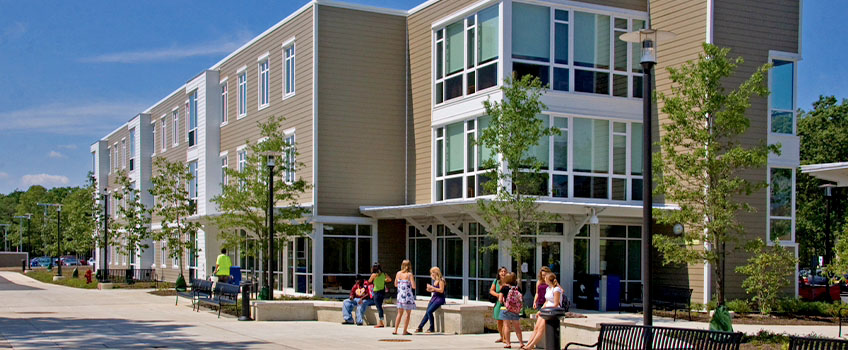 Housing 5 consists of six buildings of four-bedroom suites offering a total of 388 beds.
These apartment buildings are situated close to Housing 1 and 4. Each apartment features private bedrooms, a shared bathroom, common area, and kitchenette. Since there is not a full kitchen, a meal plan is required.
---
Housing Details:
Style: 4-bedroom apartments; generally reserved for continuing students

Gender: coed by room

Capacity: 388 students

Staff: 6 RAs; 1 RA per building; 1 Graduate Coordinator; 1 live-in professional staff member

Access: badge access required for access to each residential apartment and the apartment building.

Building Name: Ivy, Juniper, Kerria, Laurel, Maple, Nectar

Meal Plan: Required- See Options
Housing 5 meets the LEED Green Building Rating System standard for sustainable site development, water savings, energy efficiency, materials selection, and indoor environmental quality.
Housing Rates
Students can find housing rate information and any information associated with the cost of housing by visiting the Bursar's website.