Typefaces
Typefaces are used to reinforce a consistent visual identity. The official fonts for Stockton's seal, wordmarks and taglines are Amerigo BT - Roman and Swiss 721 BT - Roman. Each features a variety of styles and weights. These typefaces complement each other and work well together.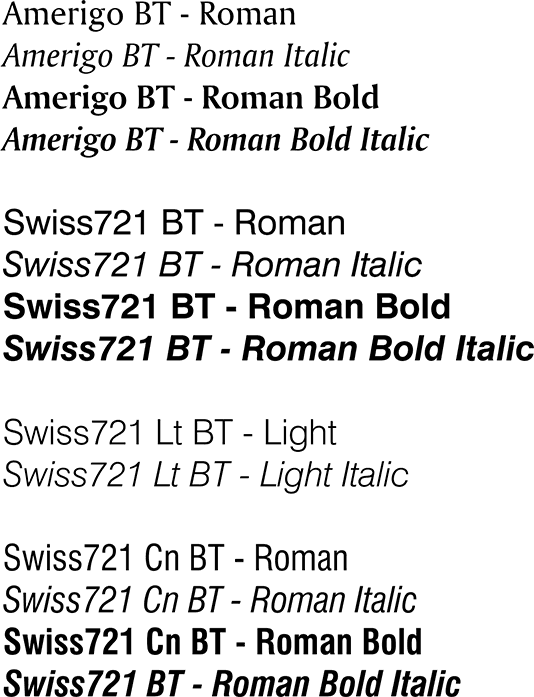 Amerigo BT is required on university business cards and stationery items. Swiss is a good choice for supporting type on signs, banners, posters and similar items.
To submit a request for typeface assistance, please use the University Relations & Marketing Request Form.