Our Brand
The Purpose of our Brand Guide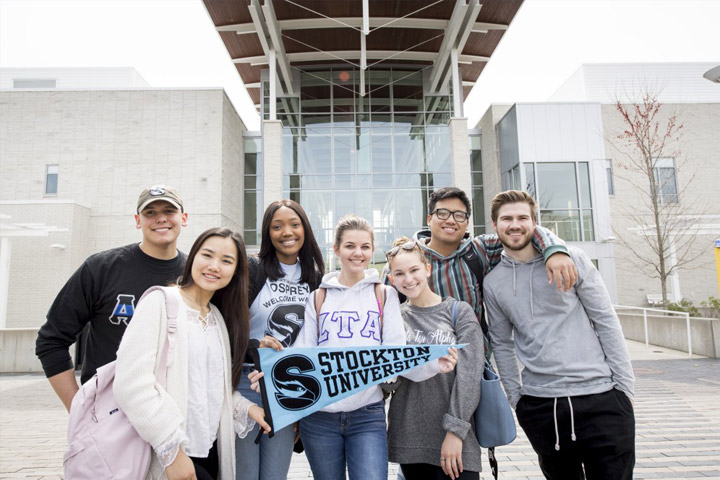 Everything you do...
makes you a brand ambassador.
Imagine if every school, department or employee at Stockton had a different view of the University and created a different image to represent the institution. What would that look like? What would the perception of Stockton be? Would Stockton be easy to remember? Would it stand out? Or would it be lost in the clutter of conversation?
Stockton is an environment for academic excellence. Our brand guide enables us to create the association and shape the perceptions of Stockton in the minds of others. Every brand element within this guide helps to convey Stockton's commitment to fostering academic achievement, enriching the lives of our students and advancing their educational endeavors. How we engage and communicate with our stakeholders is essential to building brand awareness and increasing brand equity. This is why we have a brand guide.
Everything you do, everything you say, every brochure or web page you provide content for makes you a brand ambassador. Consistency in communication strengthens Stockton's identity and image. Support Stockton in building its brand by following the guidelines presented on this website.
What is in a Brand?
What comes to mind when you hear the word apple? Do you think fruit or the technology giant? What's the difference between hearing the words running shoes and Nike? In both cases, the difference is branding.
Chances are, you've had experiences with these universally known brands, each of them producing distinctive memories or feelings within you.
The same holds true for Stockton University. These experiences can range from seeing a billboard to living on campus as a Stockton student; seeing the Stockton "S" on a uniform or hearing a commercial radio spot; learning from our distinguished faculty or visiting the Noyes Arts Garage of Stockton University.
Word of mouth is a powerful branding tool. Every time someone in the community talks favorably about the University to a friend, neighbor or relative, the name of Stockton is getting out there. Our brand is the promise and expectation that resides in the minds of those who connect with Stockton.
Why is branding important?
The world is full of choices. Colgate versus Crest, Wrangler versus Levi. Toothpaste is just toothpaste and jeans are just jeans, right? Try convincing a long-time brand loyalist to switch. You've got an uphill battle because brand loyalty runs deep. Good branding creates that allegiance. So how do we create and build brand allegiance for Stockton? Why is Stockton's brand identity important? Because the choices in higher education are numerous and we need to stand out.
Brand Story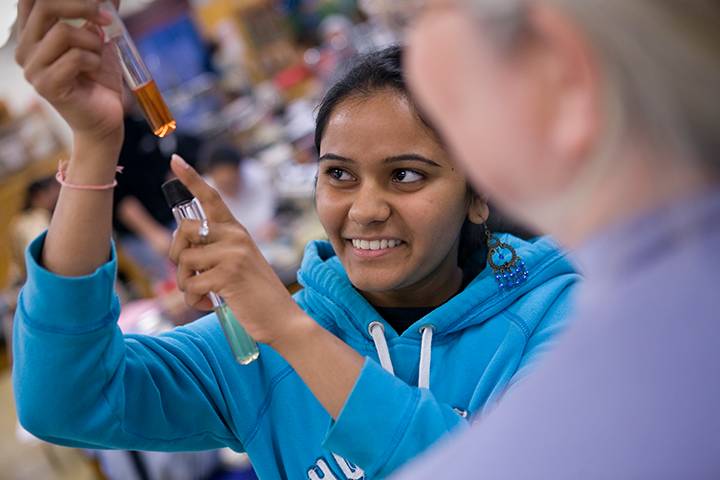 ...providing its students, faculty and community with an environment for excellence in education.
For more than 50 years, Stockton University has been providing its students, faculty and community with an environment for excellence in education. Valuing diversity in all aspects of its community, Stockton prepares students to respect and appreciate the differences in others as well as themselves. We help unlock student potential by cultivating dreams and opening minds.
When choosing Stockton, students know they are acquiring more than an academic education. They're gaining life-learning experiences in a distinctive culture of excellence that will help shape their lives for years to come.
When aligning with Stockton, alumni know they are supporting an ongoing tradition of students becoming academic champions, while creating long-lasting relationships with each other and the community.
When engaging with Stockton, people know they are bonding with a community builder, a partner in public service, and an ally in sustainability, enhancing the environment, economic growth, hospitality and tourism, cultural awareness and revitalizing its numerous neighborhoods.
When joining with Stockton, faculty and staff know they are becoming a part of a dedicated team of change makers, thinkers, doers, motivators, leaders and educators.
Communicating our brand story requires more than showcasing facts and figures. It's about communicating the substantive value others receive when connected with Stockton.
Brand Position
Positioning is about quality and value. Stockton's brand position defines how we distinguish our brand from the masses in this strong competitive environment; it's "staking our claim" to what makes us distinctive from our competitors. Stockton's attributes must be front and center in all branding communications to help position us appropriately.
Stockton's Brand Position:
Located in a secure and beautiful natural park setting in southern New Jersey, Stockton offers a quality, residential, affordable, and personal arts, sciences and professional curriculum for successful undergraduate and graduate students.
Brand Essence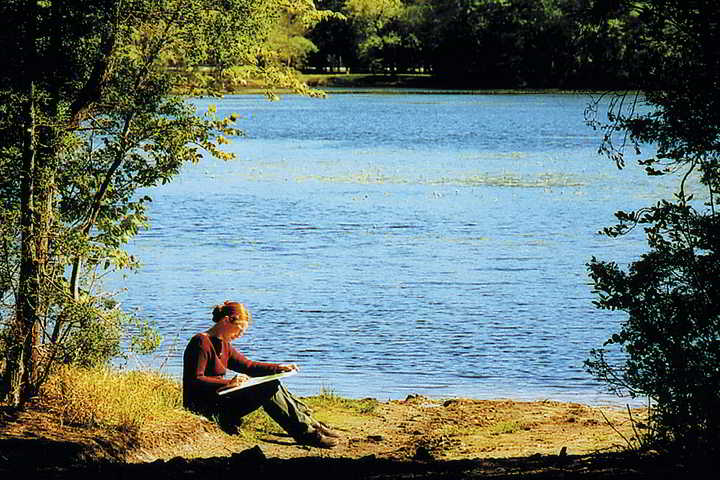 ...it's staking our claim...
If you could peel back the layers of your makeup to expose the very core of your being, what word(s) would you choose to express the essence of "you"? Does that word or phrase help someone to emotionally connect with you? Does it accurately represent your ti esti or "the what it is," as Aristotle would say?
This depiction is called brand essence.
So what is the brand essence of Stockton? It's simple: Excellence. This intangible quality sums up so beautifully the uniqueness of Stockton, and is shown in everything we do.
Exclusive Location: Stockton's campus is the only New Jersey public university campus located in a national reserve, the Pinelands National Reserve.


Superlative Students:

Stockton's diverse students develop their leadership skills in an inclusive environment of campus clubs and organizations, give back to the community through service-learning and engagement opportunities, and prepare for their careers through experiential, hands-on learning. Our more than 60,000 alumni are leaders in business, health care, environmental science, education, hospitality and tourism and much more.




Outstanding Faculty: Stockton has the highest percentage of tenured-track, full-time faculty of any public University in New Jersey.


Pioneering Energy Efficiency: Stockton's Aquifer Thermal Energy Storage (ATES) system was the first institutional application of its kind in the nation and reduces the University's reliance on fossil fuels.



Innovative: Stock

ton is growing!

On the main Galloway campus, the Academic Quad was expanded in Spring 2018 with the addition of a new science building and the new John F. Scarpa Health Sciences Center. Stockton is also expanding its presence in Atlantic City with a second residential building in the University District scheduled to open in 2023.




Historical: Railroad tracks from WWII Poland greet visitors to the Sara and Sam Schoffer Holocaust Resource Center.


Sustainable: It's easy for us to be green… Stockton's Campus Center features sustainable design throughout.
Brand Personality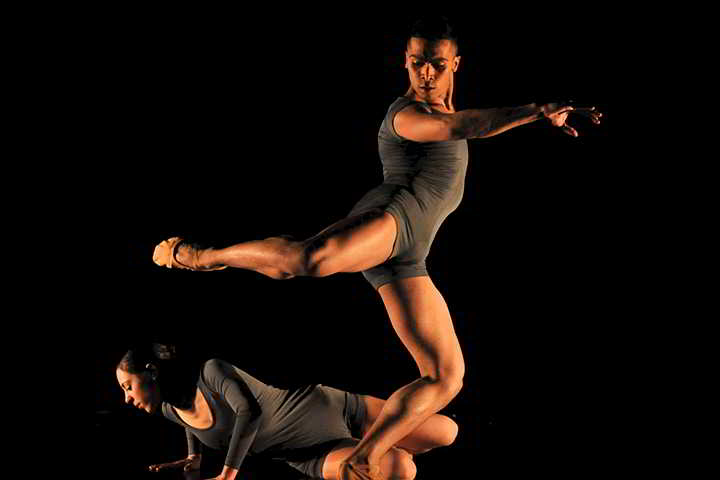 "Personality is who we are and what we do when everybody is watching; character is who we are and what we do when no one is watching"
- unknown
At Stockton, our brand character is our personality; we express these distinctive personality characteristics in every verbal or visual exchange.
We are engaging… actively involved in enhancing the success of our students, faculty and community.


We are transformational… the ambassadors of change, at all levels, creating breakthroughs and shifting paradigms in an environment for excellence.


We are friendly… the caring faculty, the welcoming students, the helpful hands you hold from first-year to graduation.


We are visionaries… the "thinkers" of this generation, where dreams progress into possibilities and manifest into realities.


We are environmentally conscious… where it's easy being green, when it's a part of your nature and belief system.
Brand Messages
Stockton represents many things to many people. How do you feel about Stockton? How does a prospective student view Stockton? A prospective parent? Donor? Alum? Member of the business community? Our brand position tells the audience who we think we are. Brand messaging defines why we feel this way. When Stockton communicates with different audiences, we use messages to convey or illustrate quality, value and distinction. Messages can build awareness, highlight strengths, showcase attributes and stimulate desire. Messages are not always used word for word. Instead, they are creatively woven into strategic communications.
Stockton's campus consists of extraordinary natural beauty and technologically advanced facilities characterized by a commitment to environmental sustainability.


Stockton supports a diverse, values-based, student-centered environment.


Stockton offers broad academic offerings and a flexible interdisciplinary approach delivered by full-time faculty.


Stockton is a place for discovery that instills self-confidence and career preparation.


Stockton blends classroom work and real-life experience into a creative education.
Using Our Brand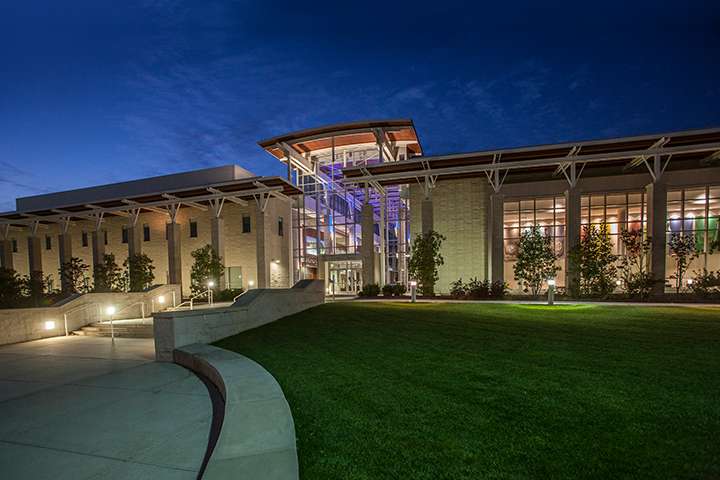 In many cases, it will be up to you to share Stockton's story with its many stakeholders.
Branding is the constant and consistent expression of the essence of Stockton. Our goal is to build a strong and clear identity. As a brand ambassador, you help strengthen Stockton's brand message in everything you do. In many cases, it will be up to you to share Stockton's story with its many stakeholders.
Example 1:
Photos have been taken at the ground breaking of the new Unified Science Center and you'd like to include one on your Web page or in your department's publication. It's important to select the photo that best conveys the quality, value and distinction of your department and Stockton. Instead of selecting a typical ceremonial shot of administrators in hard hats holding shovels, choose a photo that best illustrates the impact of this new addition on the students. A photo that focuses on students using high–tech laboratory equipment helps to communicate the impact of this message.
Example 2:
The tri-state area is in the midst of a severe drought and New Jersey has called for restricted water usage. A local radio station calls University Relations and Marketing looking for an expert who can speak on climate change and saving water resources. The Office of University Relations and Marketing reaches out to the department, seeking a faculty member who is an expert in this field. In addition to providing his or her knowledge on the subject, the faculty member should also include in their comments that Stockton has been a leader in environmental studies since its inception.
Use this guide to learn and understand the value of a consistent brand identity, effectiveness of clear and consistent messaging and impact of color, imagery and other forms of communication.

Brand Voice, Tone & Structure
Everyone has a voice, but everyone's voice is not readily heard and easily understood. Imagine entering a room filled with many voices speaking simultaneously, or listening to a choir with voices singing out of tune. In both instances, the sounds of communication confuse the listener and distort the message.
Stockton's brand voice should always sound with one accord. Our voice illustrates our personality, with a tone that epitomizes the distinctive style of Stockton. Our voice gets recognized because of our clear, consistent messages. Powerful and engaging, friendly and focused… our voice speaks confidently to all audiences, using many communication vehicles.
Tone and Structure
When telling Stockton's story, reflecting the appropriate tone can make the difference in how someone "hears" us. Our brand tone, whether used in formal or informal communications, expresses the emotions of Stockton. We are passionate, not passive. We are driven, not indifferent. Our choice of words should reflect the feel of Stockton… confident, positive, distinctive.
When crafting messages, keep in mind:
Mix it up. A well-written message flows off the tongue. Brief, powerful sentences create impact and draw attention. Lengthier statements, which provide critical or detailed information, support the overall message.


Avoid clichés. Stockton is distinctive. Our personality is engaging. We're visionaries. Feature those distinctive qualities to deliver original, meaningful material.


Stay focused. Give your audience a clear, well thought-out message. Wandering messages get lost in the reader's mind. Too much information may overwhelm, while vague, ambiguous information seldom leads to a strong point.


Be inclusive. Communicating messages in terms of "we" and "our" demonstrates our connection to Stockton. An inclusive vocabulary promotes engagement and ownership. We are Stockton proud and happy to share our experience with others.