Student Spotlight

School of Health Sciences students are shaping their futures by participating in research and contributing to positive change in the community. Please browse the stories below to see how our students are shaping the future and to see the variety of opportunities available for interested students.
Erin Cannon
Dr. John Guers and Exercise Science student, Ms. Erin Cannon were selected to receive the Research Experience for Undergraduate (REU) Award from Stockton University. The award is funded through the of office of the Provost. Students and their mentors compose a written proposal and budget on how the funding will be implemented. The proposal that was submitted was so Dr. Guers and Erin could investigate the role endogenous opioids play in cardiac function following exercise. Erin will be trained how to use a cardiac ultrasound machine to conduct the research. This project will provide information on how opioid blocking drugs, commonly used for addiction and weight loss, influence cardiac function when exercise involved.
Harlee York
Congratulations go to Harleey York, a junior Exercise Science student, who presented at the Mid Atlantic Regional Conference of the American College of Sports Medicine (MARC-ACSM). She presented her abstract entitled "Analgesia, Hyperphagia and Behavior Modifications are Mediated by Endogenous Opioids Following Forced Swimming Exercise" during an undergraduate oral presentation session. The data presented were a result of a Research Experience for Undergraduate (REU) award Harlee received to help fund the project which is under the direction of Dr. John Guers.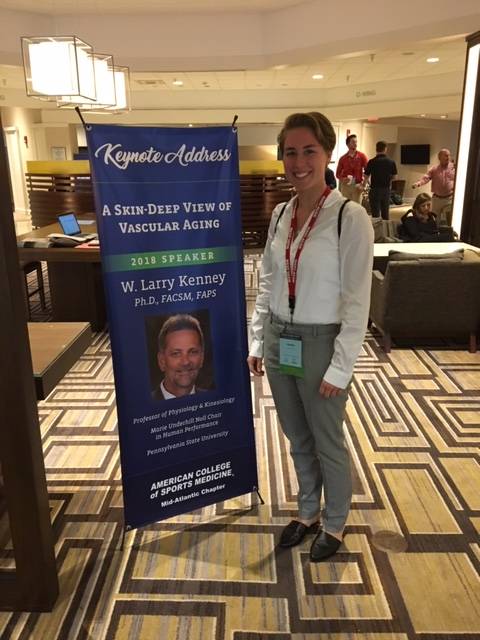 Brandon Donegan
Congratulations go to Brandon Donegan, a senior Pre-Physical Therapy BSHS student, as he was recently invited to serve on the Advisory Board at David's Dream and Believe Cancer Foundation. The foundation is a local non-profit that provided financial support as well as other services to individuals going through treatment for cancer. Brandon chose to work with the foundation for his service learning project.

"I was part of the first class at Stockton University to be partnered with David's Dream and Believe. From the first day I knew this was a foundation I wanted to support. Between David's heartfelt story about his battle with cancer and his dream moving forward, and Dani's compassion and desire to see this organization thrive, I knew I wanted to do everything I could to see the foundation, and the partnership with Stockton, be successful.


I like most others have family who has, or is currently, battling a cancer diagnosis. I am proud to be part of a foundation that attempts to lessen the burden of the diagnosis, while providing a support system to show the patient they aren't alone."

After graduation from Stockton in May Brandon plans to pursue a one year master's degree, then enter medical school in September 2019. "Cancer research is one of my main fields of interest. Hearing the doctors talk at Hope Under the Sea really showed me the difference I could potentially make."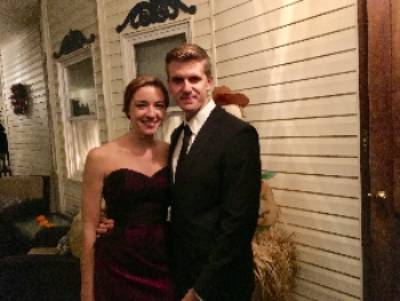 Brandon Cheatham
Congratulations go to Brandon Cheatham, a senior Health Science major, as he was recently named as a National Transfer Student Ambassador to the 16th Annual Conference of the National Institute for the Study of Transfer Students. He was selected through a national competition which recognizes outstanding students who have tremendous success as a transfer student. After transferring from Rutgers University, Cheatham became involved in co-curricular activities and assumed leadership positions in several organizations. He also serves as an intern in the Office of New Student and Family Programs. Brandon is dedicated in helping new transfer students become acclimated to Stockton and through his excitement and enthusiasm has implemented TRANSFERmation, a pre-Orientation leadership retreat specifically designed for transfer students. "As a transfer student an student leader, I saw the need for more transfer programming at Stockton and with the help of Tom Grites and Jen Radwanski, I was able to move forward with my proposal for TRANSFERmation. We will now be able to launch the first year of TRANSFERmation this June," Cheatham said. Tom Grites, assistant provost of Academic Support Services, and Jen Radwanski, director of New Student and Family Programs, and Brandon presented "Collaborative Efforts to Engage Transfer Students in Their Own Success" at the 16th Annual Conference of the National Institute for the Study of Transfer Students.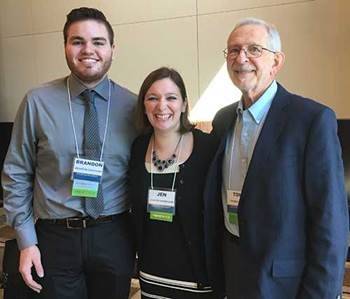 Cassandra Hrusko
Cassandra Hrusko, enrolled in the DPT program , qualified as an All-American by finishing sixth in the 1500-meter run at the NCAA Division III Outdoor Track & Field Championship last May. The honor came in the final meet of a career in which she was a four-year letter winner in three sports, cross country, indoor track and outdoor track.
Hrusko ran a time of 4:28.52 to finish sixth in the 1500m. Hrusko's time not only was a personal best but also broke her own two-day-old school record by four seconds. She set the previous mark of 4:32.89 in the prelims on Thursday to advance to today's final, where she placed sixth out of 12 after posting the 11th-fastest time of 22 runners in the prelims.
Belko and Hrusko capped their brilliant careers by becoming the first two Stockton females ever to earn All-American status in a track event. All 22 of the indoor and outdoor All-American kudos in the history of Stockton women's program had come in four field events (pole vault, high jump, javelin, discus). Lewis' seven All-American honors have been in the triple jump (3 outdoor, 2 indoor) and long jump (1 outdoor, 1 indoor).
Brittney Soler
Congratulations go to Brittney Soler as she has received a Stockton University Foundation Scholarship Award. She is the first student enrolled in the Exercise Science program to receive a Foundation scholarship. The award provides a total of $1000 that will be applied to the 2017-2018 academic year.

Jodie Davis
Jodie Davis, a Public Health and Chemistry major, has earned a scholarship with United Planet and will be traveling to Ghana for a eight week stay where she will be working on global health service projects. Jodie is the only student in the country to be fully funded in this scholarship opportunity which is highly competetive. Congratulations! The scholarship is made possible through the Bonner Foundation and her efforts as an AmeriCorps Bonner leader in Stockton's Service Learning program. Excited about this opportunity Jodie recently said, "I'm involved with public health because of my community and upbringing." "Growing up in Jersey City, N.J., I've seen the best and worst of people. Many families were forced to skip out on paying bills for months in order to buy their prescriptions. Even after buying their prescriptions, I noticed that my community still didn't have the appropriate health care resources for better treatment.
"Since I'm going to Ghana, I'll provide health care to residents of the city of Ho. I'll be working at a teaching hospital under the influence of their health care team. My stay in Ghana will be eight weeks, so I'll be able to rotate through different areas of the hospital such as the ER department, pediatrics, surgery and much more." Jodie is also the 2017 Newman Civic Fellow for Campus Contact. "The Newman Civic fellowship is a year-long fellowship where I will be given different opportunities to demonstrate my leadership skills," she explained. "I'll have opportunities to study abroad, present research and also attend workshops throughout the nation. There are also numerous scholarships and post grad fellowships offered to Newman Civic Fellows." Jodie is very committed to academic and community service as she volunteers with the South Jersey Aids Alliance, is president of Stockton NAACP chapter, and vice president for the New Jersey Youth and College Division of the NAACP. She also developed a program called "Flex for a Cause" which addresses both hunger and lack of sufficient nutrition which some students are experiencing. Jodie credits the Office of Service-Learning and in her personal life, she is inspired by her family and her church.