Honor Societies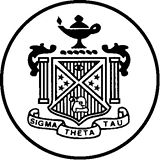 International Nursing Society
Theta Sigma Chapter at Stockton University
Basic qualifications for membership: 3.0 or better; Top 35% of class. Click on links above for more information.
The National Scholastic Honor Society for the Allied Health Professions
Chapter #73 at Stockton University
Basic qualifications for membership: 3.5 GPA or better for undergraduates or 3.8 or better for graduates (on a 4 point scale) while enrolled in an Allied Health program. No more than twenty (20) percent of the graduating class of a specified program shall be invited to membership. Students are eligible to be nominated during the last year of their academic programs. Click on the link above for more information for the society.