Race and Racism Education across the Curriculum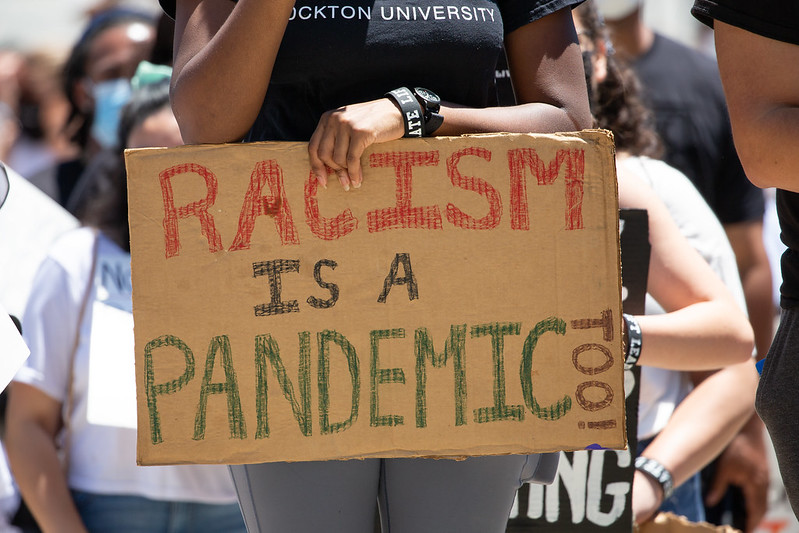 Race and Racism Education across the Curriculum

ensures our students leave our institution, not only with strong writing and quantitative reasoning skills, but also with a knowledge and understanding of the history of race and racism in America, and the impact that the ideology of race and racism has had on the nation and the world. Objectives include:
Exposing students to a knowledge base on topics addressing race, racism and systemic racism;

Providing an examination of issues and concerns focusing on questions of racial inequities, institutional racism and social justice in laws, societal organizations, and government; and

Offering a variety of analytical frameworks and perspectives on efforts to challenge the conceptualization of race, notions of racial superiority and the existence of policies and social practices which reflect discriminatory and oppressive social practices based on race.
---
Race and Racism Education across the Curriculum

Outcomes

Students will gain the ability to:
Identify and define concepts related to race, racism, xenophobia, and social Intolerance
Assess historic existence of systemic racism in society
Examine current and possible future practices that reflect racist ideology
Incorporate issues related to racial and social justice into chosen field/profession
Identify the development and implement of strategies for eliminating racial inequity
Develop an understanding of racial issues and various levels of racial consciousness for individual and group members
Make connections between individual, group and social experiences on race-related systemic issues
Educate others about the history and current realities regarding race, racism, and systemic racism
Race and Racism Designated Courses
Stockton offers two types of race/racism-designated courses: Race/Racism-Intensive (R1) and Race/Racism-Across-The-Disciplines (R2) courses. These designations indicate the role and function of race/racism in the course, not the degree of difficulty. R-designated courses appear throughout the curriculum, in Program and General Studies courses. These courses are identified within the schedules of courses each term.
The Race and Racism Education Across the Curriculum is a knowledge-based requirement focusing specifically on race and racism, and the policies enacted to maintain race and racism, rather than culture and cultural appreciation.
Additional Information
If you have any questions about the Race and Racism Curriculum, contact the coordinator:
Darrell Cleveland, PhD
darrell.cleveland@stockton.edu