First-Year Seminar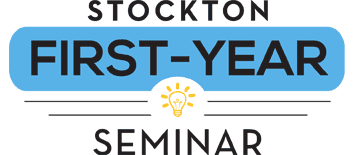 First-year Seminars play a central role in the lives of incoming students at Stockton. First-Year Seminars are courses drawn from across the General Studies curriculum, so that each class has a different content area and academic focus. This is one of the things that makes our program unique, so that students can take courses on a range of topics including sustainability issues, mythology, diversity, the history of Paris, American stories, health care, the political economy, or detectives in literature. Whatever the focus, the seminars are carefully designed for new students, who will work on the essential skills of critical thinking, college-level reading practices, information literacy, and communication skills cultivated through writing, speaking, and listening.
First-year Seminars also include a common reading that is taught in all of the program's various classes, which bring their own particular intellectual perspectives to the book. This book represents a student's first shared intellectual experience with the incoming class, and engaging with the common reader is a cherished tradition at Stockton. The university provides the book for each new student and faculty plan opportunities to think about the text both inside and outside of the classroom. A Convocation Lecture presented to the entire first-year class culminates the student's sustained engagement with the text, and is usually given by the author of the featured book.
Incoming students must sign up for a First-Year Seminar during their first semester, and cannot take more than one of these classes as part of their course of study. The credits earned count toward a student's graduation requirements for every major and program, and all of the seminars are designed to help students practice the skills needed to be a better college student and achieve their life-long learning goals. First-year Seminars are an essential part of the First Year Experience (FYE) at Stockton, and the coordinators of both programs work closely to ensure that our new students have a welcoming and challenging first year.
---
The Common Reading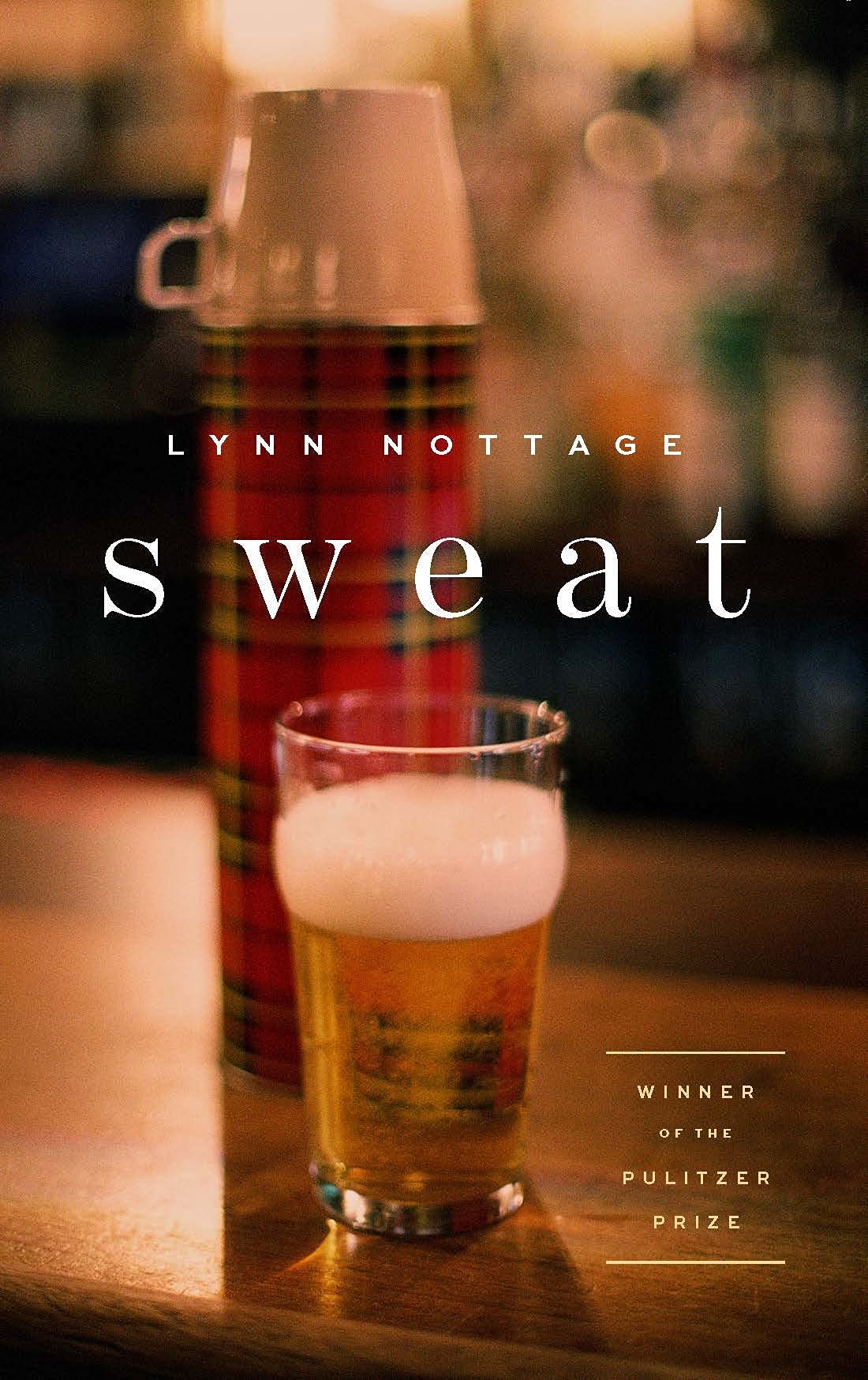 Sweat by Lynn Nottage
Lynn Nottage has written one of her most exquisitely devastating tragedies to date. In one of the poorest cities in America, Reading, Pennsylvania, a group of down-and-out factory workers struggle to keep their present lives in balance, ignorant of the financial devastation looming in their near future. Based on Nottage's extensive research and interviews with residents of Reading, Sweat is a topical reflection of the present and poignant outcome of America's economic decline.
Lynn Nottage is the recipient of two Pulitzer Prize Awards for Drama for Sweat and Ruined. She is the first woman playwright to be honored twice. Her other plays include Intimate Apparel; By the Way, Meet Vera Stark; Fabulation, or the Re-Education of Undine; Crumbs from the Table of Joy; and Las Meninas.
First-Year Seminar Program Convenor:
Geoffrey Gust, Ph.D.
geoffrey.gust@stockton.edu
609-652-4491