Being LGBTQIA+ at Stockton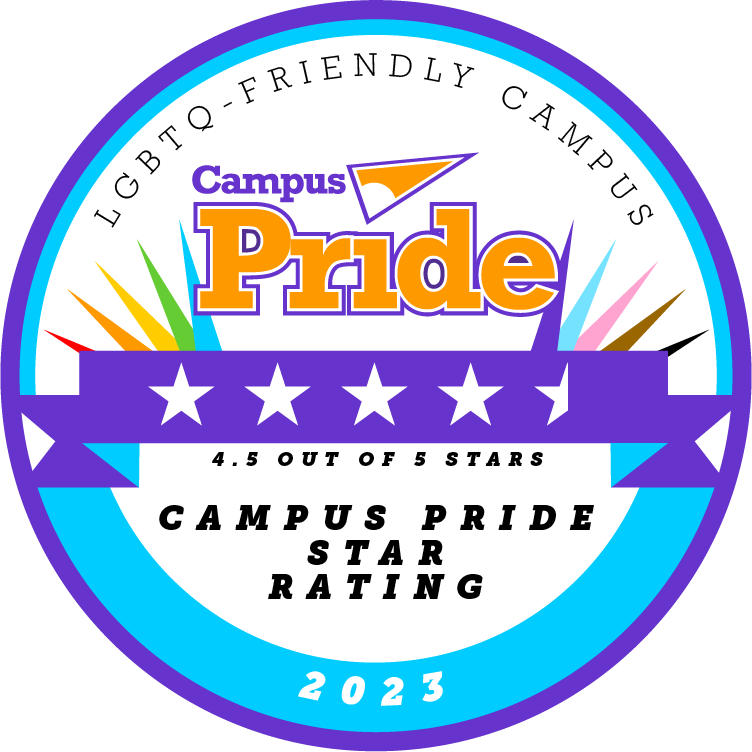 Welcome to Stockton University, where diversity and inclusivity are highly valued. We recognize and celebrate the uniqueness of every individual, including those who identify as lesbian, gay, bisexual, transgender, queer/questioning, intersexual, asexual and more (LGBTQIA+).
Our campus community is committed to promoting equality, respect, and understanding for everyone. We offer a range of resources and services that bring LGBTQIA+ students, faculty, staff and allies together in community, including student clubs, support groups, and allied organizations. We believe that every student deserves to feel accepted and appreciated for who they are and we work hard to ensure that our campus reflects this belief.
Being LGBTQIA+ at Stockton means you are a part of a growing community here at Stockton and we strive to create a safe and supportive environment for all students, regardless of their sexual orientation or gender identity. Join us at Stockton and discover a community that embraces diversity and celebrates individuality.
Get Involved: Stockton's LGBTQ+ and Allied Student Organizations
---
The Women's Gender & Sexuality Center

Are you on the hunt for the ultimate rainbow retreat on campus? Look no further than the WGSC!
Imagine a place where the colors of pride burst from every corner, where acceptance and love are the norm, and where you can be your most authentic self. That's exactly what the WGSC at Stockton University is all about!
🏠 A Safe Haven: Step into a cozy and welcoming space that feels like a home away from home. From the moment you walk in, you'll be enveloped in warmth, smiles, and open arms.
📚 Resource Wonderland: Need information on LGBTQ+ history, health, or support? The WGSC is a treasure trove of resources, books, and knowledgeable staff who are ready to help you navigate it all.
🌈 Events Galore: Get ready for a calendar packed with exciting events! From educational workshops to Pride celebrations, there's always something happening at the WGSC. Plus, you can even suggest and organize events yourself!
🤝 Community Connections: Forge bonds with other amazing students who share your experiences and passions. The WGSC is all about building a strong and supportive community where you can be your authentic self.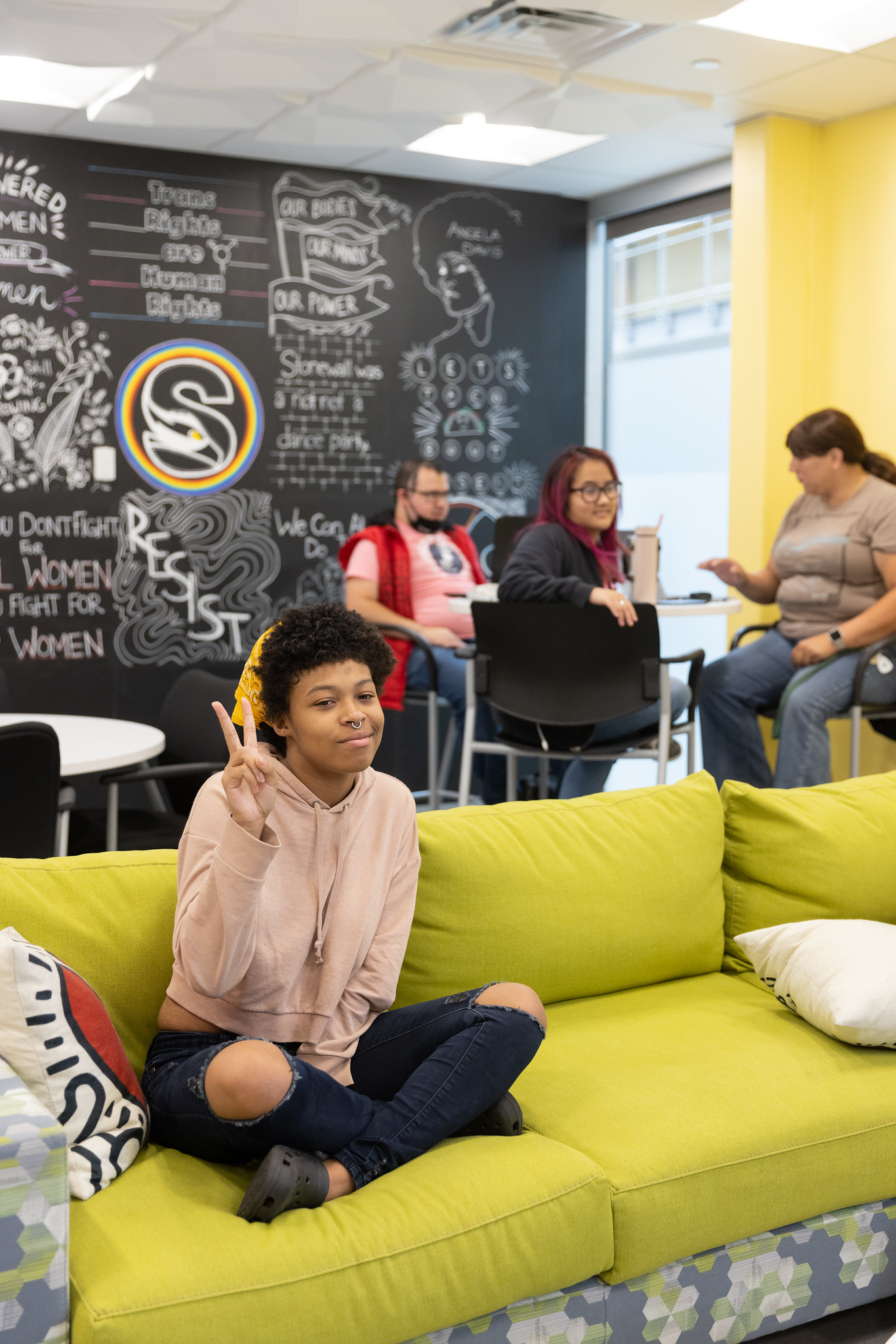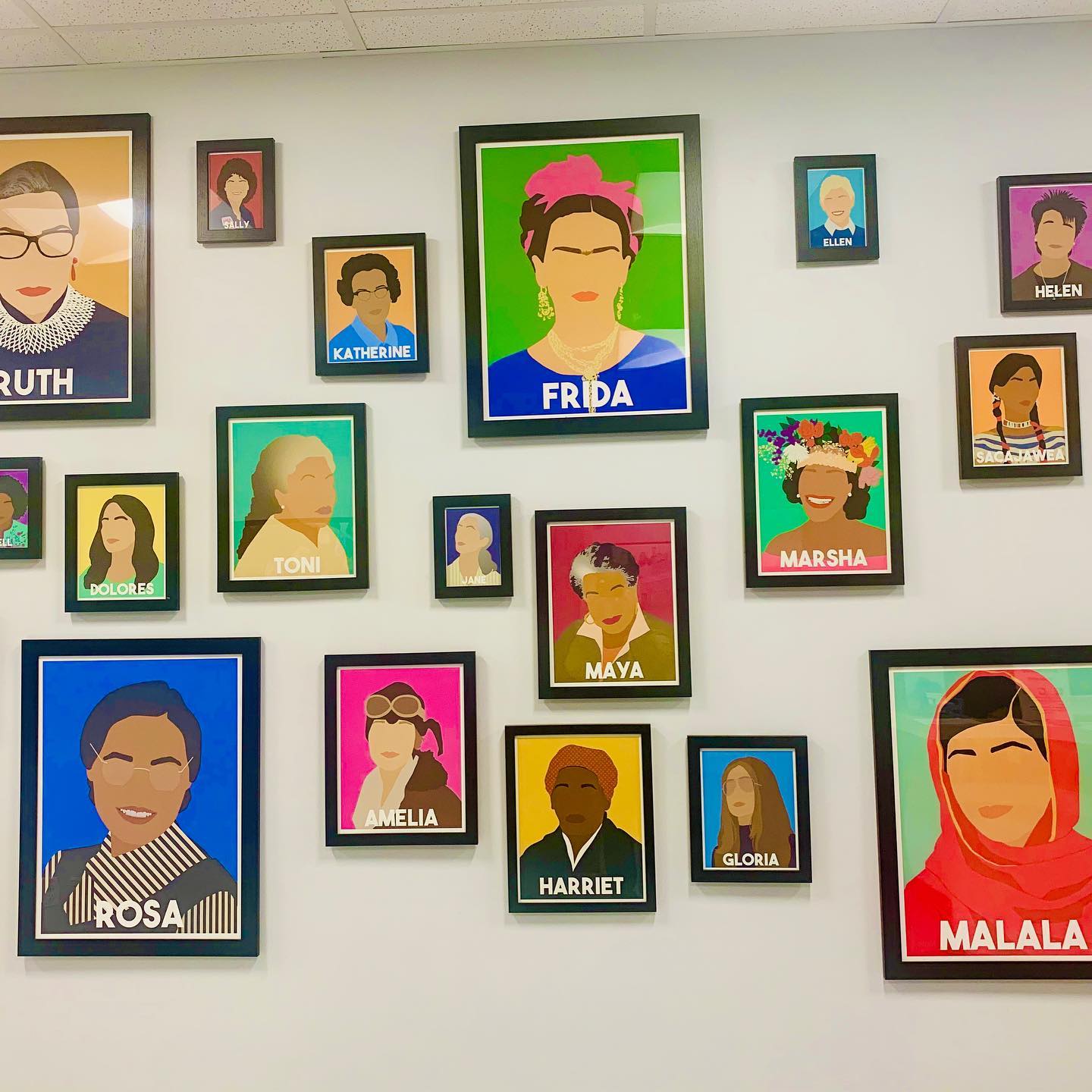 🎨 Creative Corner: Express yourself through art, writing, or any other medium you fancy! The WGSC provides a creative space where you can let your talents shine.
📣 Advocacy and Awareness: If you're passionate about making a difference, the WGSC is the place to be. We are all about raising awareness, promoting LGBTQ+ rights, and advocating for a more inclusive world.
💬 Open Conversations: Looking for a place to discuss LGBTQ+ issues or just chat with friendly faces? The WGSC is your go-to spot. We encourage open dialogue and are advocates and student workers are always ready to lend a listening ear.
🌞 A Beacon of Inclusion: The WGSC is more than just a center; it's a beacon of inclusion, acceptance, and love on campus. It's a place where you can proudly be yourself, no matter your identity or orientation.
So, if you're searching for an LGBTQ+ center on campus that's not just a space but a vibrant, supportive, and fun community, check out the WGSC at Stockton University! Your journey towards friendship and self-discoverystarts here. Visit our website (https://stockton.edu/wgsc/) and dive into a world of colorful possibilities this year!
---
Additional Resources
We encourage you to learn more about more about the thriving LGBTQIA+ community on our campus!
Upcoming Events
(Be sure to tag your club's event in Osprey Hub so it shows up here!)
---
Rainbow Flag Raised for LGBTQ+ History Month
Galloway, N.J. — Swaying peacefully in the wind, right across from its Latino neighbor, flies the LGBTQ+ pride flag following speeches in the Arts and Sciences Circle on Thursday.

The flag almost didn't make it to its intended destination. Heavy rain and remnants of a recent hurricane caused the event to be postponed from the first day of October to Oct. 6.

But clear skies and positive vibes were present among those witnessing the flag raising.
Mo Love, Less Hate: A Celebration of PRIDE at Stockton
Among those who spoke at the event was Mo Keane, '23, the co-founder and public relations representative of QTPOCS, an affinity space that seeks to elevate, empower and honor the experiences of queer people of color through increasing diverse representation within the pride community at Stockton. Mo uses their voice to help amplify other voices that have been silenced for too long.

"I have recognized that my existence is resistance to the status quo," they shared. "I am not afraid to make waves if it means liberation for my community."
The Legacy of Laurel Hester
Women's History Month, which runs March 1- 31, 2023, is dedicated to celebrating the achievements and contributions of often overlooked women in society, like Stockton alumna Laurel Hester.

Hester graduated from Stockton State College in 1978 and began a long and productive criminal justice career as a police detective in Ocean County. While a Stockton student, Hester co-founded the Gay People's Union, which was the predecessor to our current student club, Pride Alliance.
Lavender Graduation Encourages Community, Mentorship
Galloway, N.J. – The Michael Jacobson Board of Trustees Room was transformed into a bright and colorful display of LGBTQ+ pride for May 8's Lavender Graduation Ceremony.

The annual ceremony that honors the achievements of LGBTQ+ students has reached its sixth year on Stockton University's campus. According to Laurie Dutton, director of the Women's Gender & Sexuality Center, the ceremony is a nationwide initiative with roots in the University of Michigan. She shared some background on the ceremony with the audience during her welcome remarks.
---