CCDIE Digest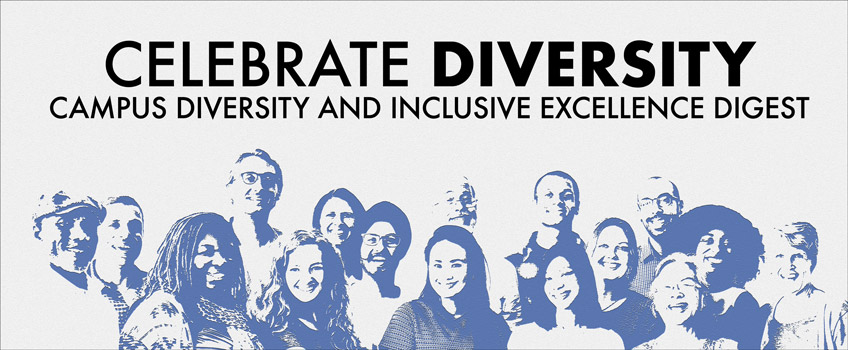 The Committee on Campus Diversity and Inclusive Excellence (CCDIE) welcomes new and returning readers to the latest issue of Celebrate Diversity Digest. We invite you to learn more about issues of campus diversity, equity, inclusion and social justice covered in this newsletter.
The CCDIE includes faculty, staff, students and alumni who contribute to the University's efforts to support and further these four areas on our campus, as well as the University's mission to develop engaged and effective citizens with the capacity to adapt to change in a multicultural, interdependent world.
Featured Stories - April/May 2022
Ensuring Diverse, Equitable & Inclusive Workplaces
Valerie Hayes discussed how Stockton wove diversity and inclusion goals into the Strategic Plan 2025 Choosing Our Path in the New Jersey Business article "Ensuring Diverse, Equitable & Inclusive Workplaces." The article highlights how different industries are developing effective DEI programs.
Unity Day a 'Spiritual' Experience
The 2022 Unity Day Conference took center stage this spring with an event that included a world-famous Indian Hoop Dancer and speakers who discussed the importance of fostering a better understanding of the world through listening, learning and talking with people of different cultures, genders and points of view.
The theme of the Unity Day celebration was Unity of Religions & Spirituality.
"About 80-90% of college-aged students identify as spiritual or religious. We should be acknowledging each other's differences in order to become more united," Guia Calicdan-Apostle said. Read more...
Celebrate Diversity: Awards​
---
Submissions
We welcome your submission of articles and resources. Please contact Kameika Murphy or Valerie Hayes.
---
Previous Stories