Maggie Buford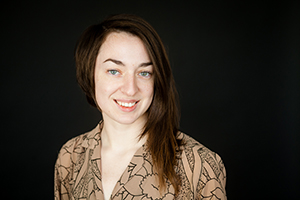 How was your major related to your current work?
I work on the operations and logistics at a nonprofit organization that supports cities to engage citizens through programs focused on resilience and neighborhood revitalization. I integrate my knowledge of sustainable practices in how I recommend operational procedures and options regarding logistics.

What was your career path that led you to your current position?
After I graduated from Stockton, I joined AmeriCorps for a year and a half. I taught afterschool STEM activities in Austin, TX before moving to Missoula, MT to work as an intern for the U.S. Forest Service Region 1's Sustainable Operations team. The few months I worked on climate change reporting, utility bill clean-ups, and vehicle idling policy, I realized the behind-the-scenes work is needed as much as the direct work. My experience at the Forest Service led me to my current position in operations.

Can you talk about the kinds of projects that new hires have worked on this year in your department?
As the new hire on the operations team, I've been working on research into improving procedures and technology where our organization is based.

What were some of the most important skills that you learned in the program that helped you in internships as well as your current job?
Most importantly, I learned how to think systemically in the courses I took as a sustainability major. The extensive research and writing in the program prepared me for all of the opportunities I received after graduating.

Describe your favorite part about studying Sustainability at Stockton – either a fun/challenging project, an experience, or working with a certain group.
Through the course Natural Resources Policy & Law, I had the opportunity to travel to Yellowstone National Park. We met with several folks a day to learn about the cultural, ecological, and political issues surrounding the National Park. I think back to the Yellowstone trip as a pivotal moment in my Stockton undergraduate career. The trip not only gave me a new worldview, but built lifelong friendships.