Facilities & Instrumentation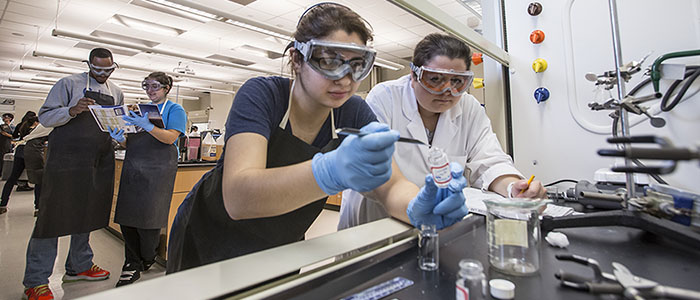 With the opening of the Unified Science Center in 2013, the Chemistry Program has new teaching laboratories and additional space for faculty and student research, all with new equipment to match.
All instrumentation and equipment in the laboratories are used for both undergraduate teaching and for research. Advanced instrumentation is used extensively throughout the curriculum through student-centered, hands-on laboratory activities.