Panama Bilingue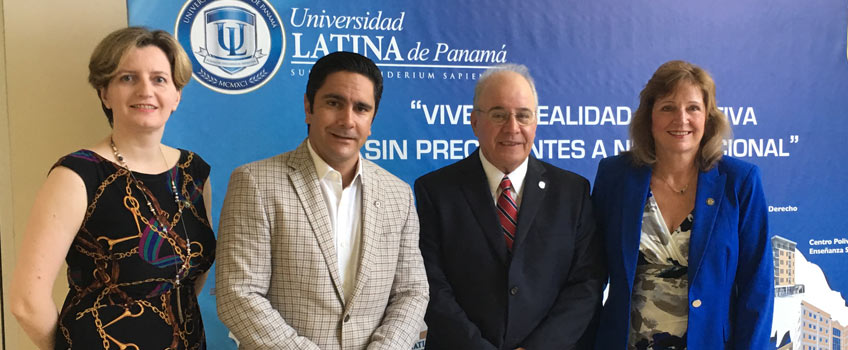 ---
Stockton University has been approved by the Panamanian Ministry of Education to offer training to teachers from Panama as part of the government's Bilingue Initiative.
General
The goal of the program is to train as many as 10,000 Panamanian teachers over five years in the latest teachings methods and techniques for classroom success, including the use of technology. Participants will also have the opportunity to expand on their own language skills, as they are immersed in an English-speaking culture.
Arrangements
The first group of teachers from Panama is expected to arrive in January. Stockton will offer two programs and anticipates hosting 24 to 30 participants in each:
The first program is an eight-week program for working teachers to enhance their ESL teaching methodology, pedagogic skills and the use of technology in the classroom.
The second program, for pre-service teachers studying to work as English teachers or elementary school teachers, will be a 16-week program focusing on English language acquisition, ESL classroom methodologies, and technology training.
Arrival
Arrival: Jan. 15, 2018
Orientation: Jan. 16, 2018
Classes begin: Jan. 17, 2018
Classes end: Mar. 9, 2018
Departure: Mar. 10, 2018
Housing
Participants will be housed at the Seaview Hotel and Golf Club.
Classes and Activities
Participants will attend classes, participate in local social and cultural events, and explore the region more broadly through trips to Philadelphia, New York, and Washington, D.C. See a tentative weekly schedule below:
Monday

Tuesday

Wednesday

Thursday

Friday

Saturday

9:00am – 1:00pm

ELS language training

ELS language training

ELS language training

ELS language training

ELS language training

*
Lunch break

2:00pm – 4:00pm

Technology training

Technology training

Technology training

Technology training

Leadership workshop




or




Classroom observation

5:00pm – 6:00pm

Digital portfolio update

Digital portfolio update

Digital portfolio update

Digital portfolio update

Digital portfolio update
Local excursion/activity: 2 to 3
Half-day excursion/activity: 2
One-day excursion/activity: 1 to 2
*Excursion/off-campus activities date and time are subject to change
Events Photos