Academics at Stockton University Atlantic City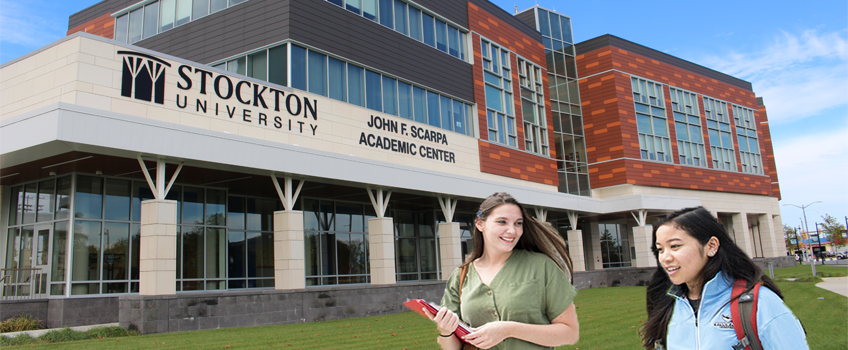 Stockton University Atlantic City offers the chance to live and learn in a coastal city with all of the academic and applied learning resources available on main campus. Courses span the curriculum, and also include a full selection of General Studies offerings.
Click HERE to see what courses are being offered on the AC campus during the FALL 2023 semester!
---
Select from courses in the following areas of study:
Accounting
Finance
Management
Marketing
Pre-Law
Business
Communication
Education
First Year Studies
Arts and Humanities
General Studies
Geographic Information Systems
Natural Sciences and Mathematics
Global Studies
Hospitality and Tourism Management
Instructional Technology
L.E.A.D.
Psychology
Social Work
Sociology
Featured Academic Programs

Community Reporting Innovation Lab (CRIL)
CRIL is designed as a place-based learning environment that will equally value community partners and student learning. Different from any lab currently established at Stockton University, it is a space that includes computers, reporting equipment and meeting areas. Accessible to the staff from The Press of Atlantic City, and additional community storytellers, it is a space capable of hosting a daily editorial meeting as well as a place to pitch stories, work on editing a video or record a podcast. Students will have the opportunity to work shoulder-to-shoulder with professional writers. As needed, the lab will transform into a nighttime newsroom where stories are filed on deadline and breaking news is digested and curated for the next edition. Acting as an additional access point for reporting and collaborating with Atlantic City residents, this lab is an exciting space dedicated to innovation and cutting-edge trends in journalism education and community reporting. The Lab is part of the Communication Studies Program within the School of Arts and Humanities.
---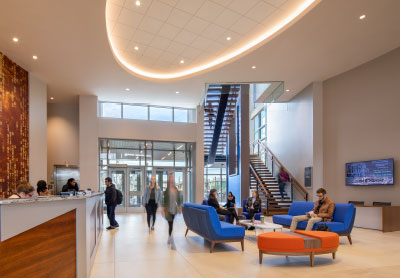 Accreditations
Stockton University is accredited by the Middle States Commission on Higher Education

The School of Business is accredited by Association to Advance Collegiate Schools of Business

Master of Social Work Program is accredited by the Council on Social Work Education