Undergraduate Research Opportunities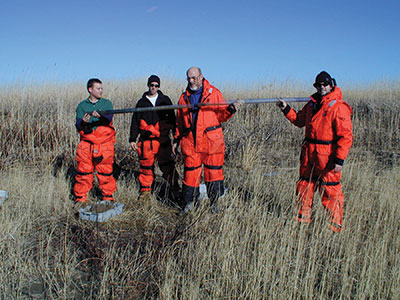 Stockton University provides vast undergraduate research opportunities in many fields of study. The knowledge gained by hands-on research experience not only enriches the learning process, but prepares the student for post-graduate career opportunities. Research combined with class work gives students full knowledge and experience in their fields of study.
The Stockton Board of Trustees Fellowships for Distinguished Students program supports student-initiated projects of undergraduate research and/or creative working in keeping with the educational philosophy and mission of Stockton. Fellowship awards in amounts up to $1,000 each are provided semi-annually contingent upon available funds.
The Research Experiences for Undergraduates (REU) program supports active research participation by undergraduate students in any of the areas of research funded by the National Science Foundation. REU projects involve students in ongoing research programs or in research projects specifically designed for the program.
Stockton's Summer Intensive Research Experience offers 4-credit summer courses designed to provide students with hands-on study outside of the school year schedule. Our nursing program provides clinical experience on our campus' own AtlantiCare Medical Center.
The Office of Diversity and Inclusion, the Educational Opportunity Fund Program (EOF), and faculty members in the School of Natural Sciences and Mathematics, the School of Health Sciences, and the School of Social and Behavioral Sciences collaborate on a two-year high impact practice opportunity that introduces EOF students to undergraduate research. Learn more about Promoting Diversity in undergraduate & Graduate Research Education.
We emphasize the importance of undergraduate research, and our academic distinction brings Stockton graduates to a higher level of excellence in their professional careers.