Contacts & Staff
For questions regarding Orientation, Welcome Week, or the TALONS Mentor Program, please contact the Office of Student Transition Programs at studenttransitions@stockton.edu. For questions regarding Orientation dates, please contact the Office of Admissions at 609-652-4261 or toll-free at 1-866-772-2885.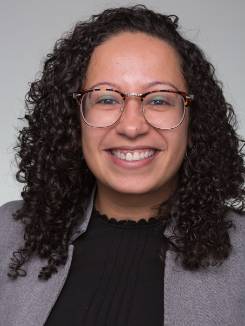 Dr. Ana Edmondson
Assistant Vice President of Student Transition Access and Retention; Director of Student Transition Programs
609-652-4877 | office: f101-e
|
Dr. Edmondson joined Stockton University as the director for Student Transition Programs in July 2019 to promote inclusive student success and retention from orientation to graduation. Dr. Edmondson, a Camden native and EOF alumna, brings over a decade of experience developing student success programs that serve the needs of first-year, transfer, upper-class, first-generation and adult students as an administrator and instructor.Her mission is to support the university's strategic priorities of increasing degree completion and closing equity gaps in academic achievement and degree attainment.Dr.Edmondson completed her doctorate in education at Rutgers University, her masters' degree in Developmental Psychology from Columbia University-Teachers College, and her bachelor's degree in Psychology from Rutgers University-New Brunswick.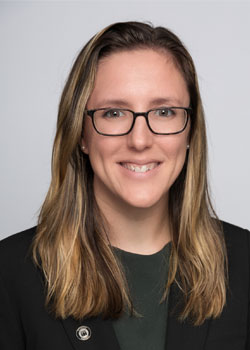 Candace Mitchell, M.S.
Director of Student Transition Programs
609-652-4563 | office: f101-d
|
Mrs. Candace Mitchell joined Stockton University's office of Student Transition Programs in February 2021, after working within Stockton's Office of Residential Life for 6 years. A first generation student, Candace is passionate about student leader development, intentional programming, and creating a memorable Stockton experience where all students can find a sense of belonging, joy, and purpose. Candace especially loves working with first-year and transfer students as they navigate their Stockton journey. Candace completed her Master's degree in Organizational Management from Misericordia University in PA, and her Bachelor's degree in Equine Studies from Centenary College in NJ.