Stockton News - Friday, May 15, 2020
WHAT WE'RE TALKING ABOUT
🎓 Graduating Ospreys Share Their Stories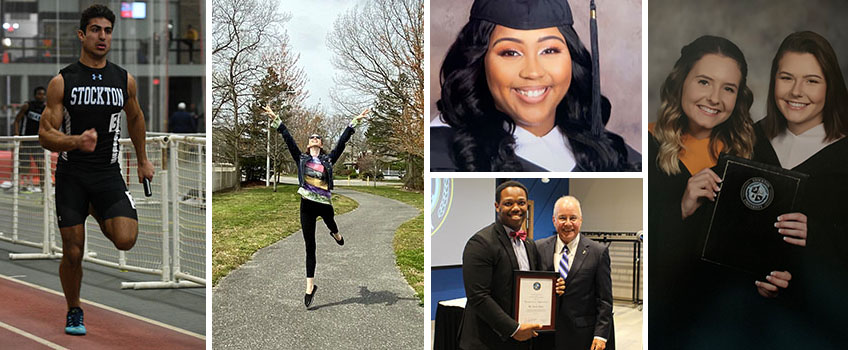 The Class of 2020 at Stockton University did not have the ending they were expecting, but these students still have a lot to celebrate. Some have overcome obstacles to arrive at this milestone while others remain positive in the face of new struggles ahead.
The more than 2,000 undergraduates and 350 graduate students together make up the Osprey community. Each has taken a personal journey to reach a shared destination. Now they will start on new paths as Stockton alumni. Read their inspiring stories here.
🎓🎉Join the Stockton community online in celebrating the virtual eCommencement.🎓🎉
Visit Stockton's Instagram and Facebook pages for additional coverage.
---
Hospitality Students Present Event Design Plans
More than 30 students who spent the semester learning about the power of creating a successful event presented an event of their own May 5 when the first cohort of students in Stockton University's new Event Design Management program received their Young Professional certificates in an online ceremony and presentation.
---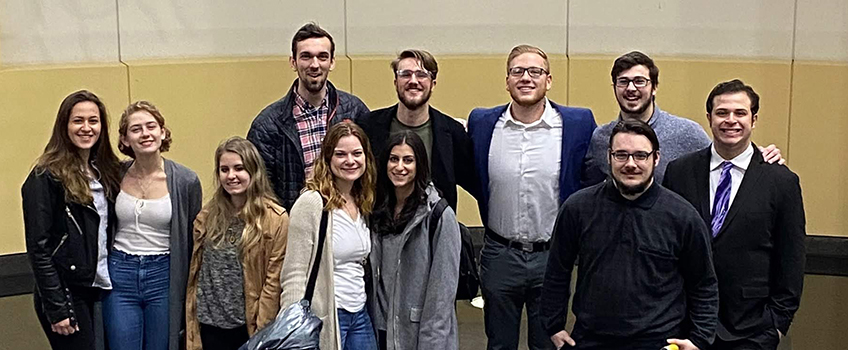 Trustees Authorize Sale of Office Units
The Stockton University Board of Trustees authorized the sale of units at the Stockton Medical Building and approved meal plan rates for 2020-21 at the board meeting held May 6 via Zoom.
The trustees approved allowing the president or his designee to move forward with negotiations for the sale of four office condo units the university owns in the Stockton Medical Building on Jimmie Leeds Road near campus. The six owners of the 11 office suites in the building are involved in the sale of the entire building. Stockton received the four units through two separate donations. All four are currently leased.
---
Six Receive Distinguished Student Awards
Six students have received Fellowship for Distinguished Students Awards for the Summer/Fall 2020 semester. Vice President for Student Affairs Christopher Catching announced the recipients at the May 6 Board of Trustees meeting.
STOCKTON UNIVERSITY ATLANTIC CITY
How We Are Helping #StopTheSpread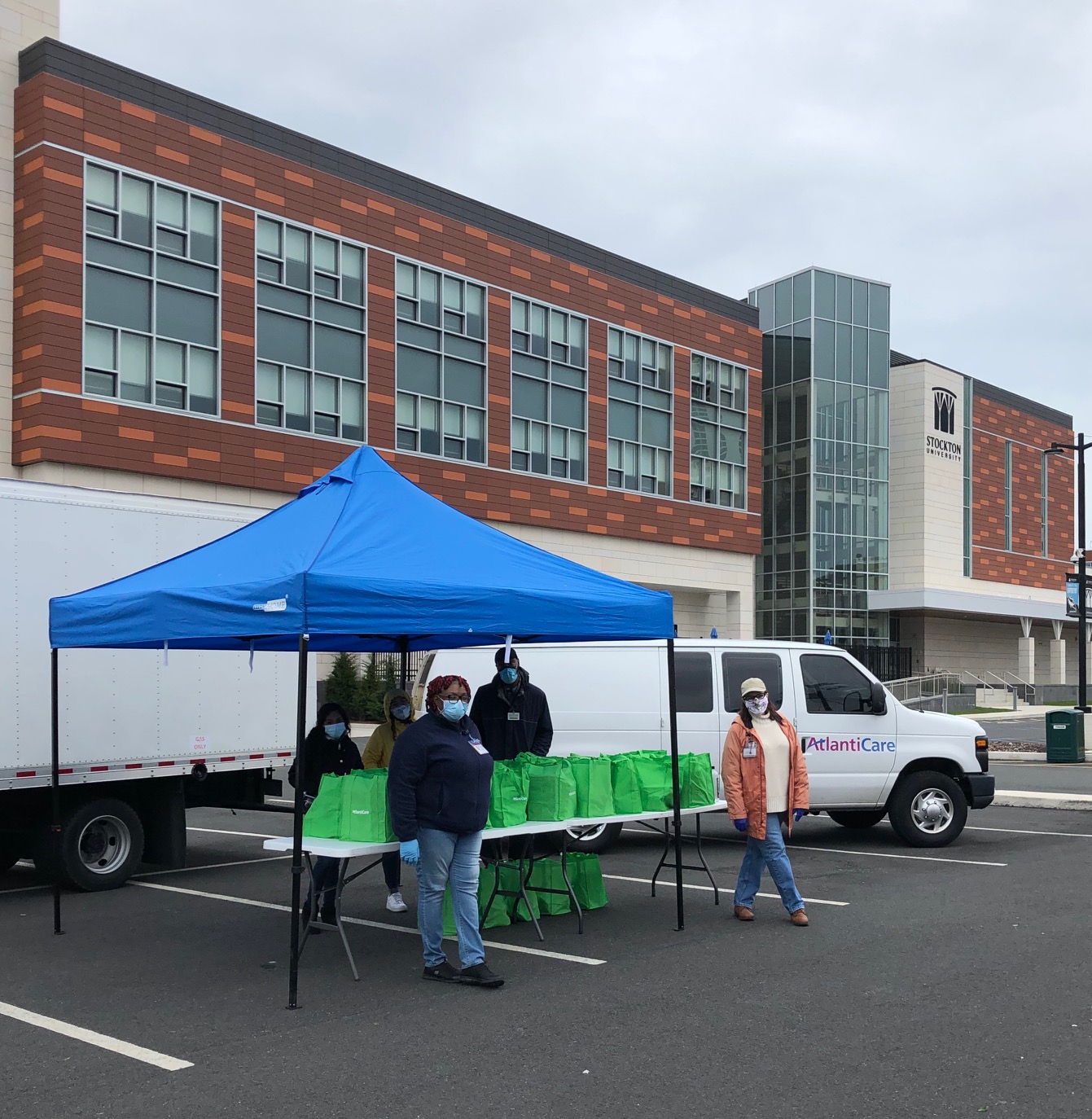 This week's #StopTheSpread feature highlights the Stockton Atlantic City campus hosting an AtlantiCare sponsored food drive for over 250 of their employees affected by COVID-19. The food drive was held on Friday, May 8, in the John F. Scarpa Academic Center parking lot. Families received bags of non-perishable foods to cover several meals.
Have a story to share? We want to hear it! If you, or someone you know in the Stockton community, is doing something to help, let us know by emailing Diane D'Amico or sharing on social media and tagging @stockton_edu or #stocktonu. Don't forget to include a photo!
WE'RE HERE TO HELP
Resources Available to Staff, Faculty During COVID-19
There are many resources and best practices being made available to staff and faculty working remotely that can be found by visiting Information Technology's
website
.
SPOTLIGHT ON: HANNAH UENO
If you've ever searched for ospreys in the Instagram sticker and GIF libraries, you know they don't live there. But, just days before

Stockton's eCommencement ceremony, a couple ospreys made a landing into the digital landscape just in time to celebrate the Class of 2020.
Ueno gives her students real-life projects and experience working with clients. In this case, students designed social media graphics for fellow students, alumni and the community.
WHAT'S TRENDING #STOCKTONU
Facebook: There are Revolutionary War-era vessels on the bottom of Crosswicks Creek off the coast of Bordentown City. One of them was recently mapped with sonar technology. Marine archeologist Stephen Nagiewicz, who is an adjunct instructor at Stockton, helped with the project.
Graduating Athletes Recognized in Senior Spotlights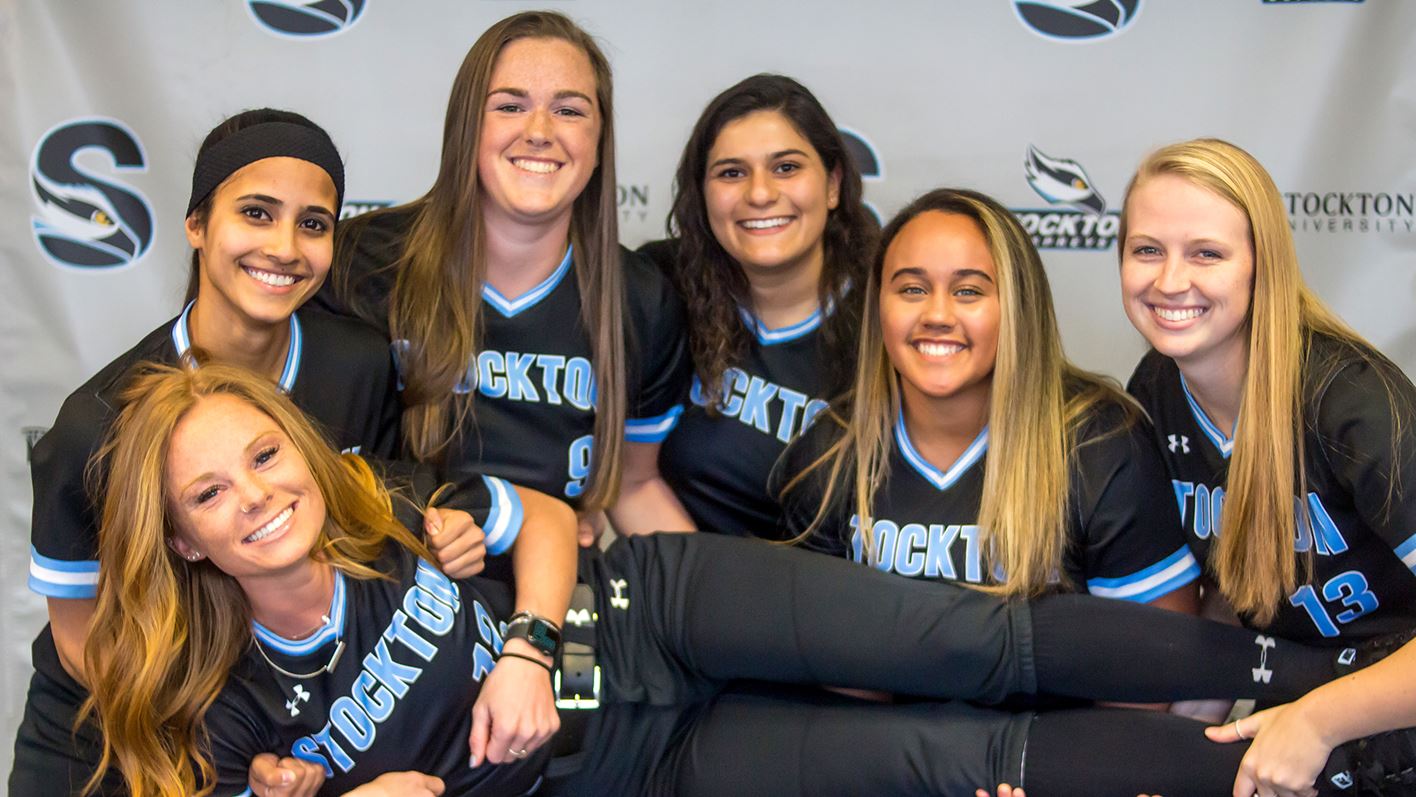 Stockton Athletics recognized graduating Ospreys by spotlighting seniors on their respective teams including Women's Track & Field, Women's Rowing, Men's Track & Field, Baseball, Softball, Women's Lacrosse and Men's Lacrosse.
Visit the Stockton Ospreys Athletics Facebook page for videos and additional coverage.
FAFSA Filing Deadline Extended to June 1
The New Jersey Higher Education Student Assistance Authority (HESAA) announced on April 1 that the deadline for current students to apply to renew their State financial ai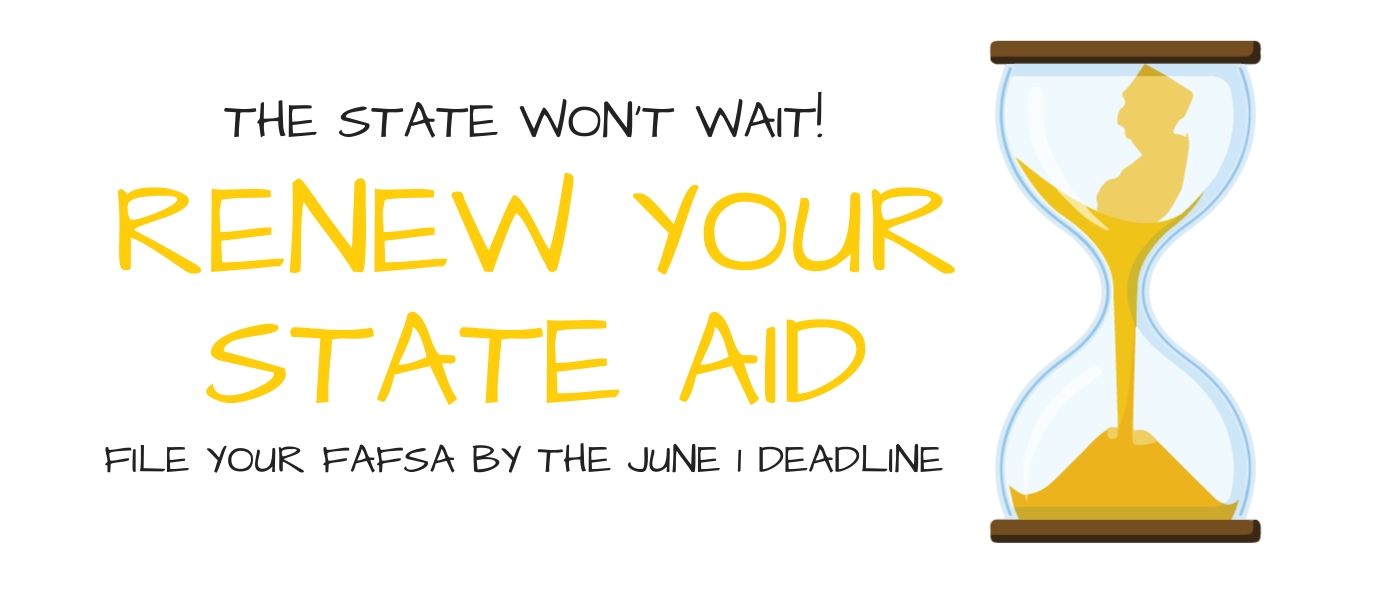 d has been extended from April 15 to June 1.
Faculty, please encourage your students to file the 20-21 FAFSA by June 1. Anyone who misses this deadline will lose out on over $7,500 of free money for the 20-21 academic year, if eligible.
Please note: All remaining FAFSA Friday sessions for the Spring 2020 semester have been cancelled; however, the Office of Financial Aid is still available to help.
Remember, the State Won't Wait! Students can apply at fafsa.gov.
Staff in the office are working remotely, so please have students contact us at finaid@stockton.edu with any questions they may have and someone will work to respond as soon as possible.
Upcoming Events Hosted by the Office of Development and Alumni Relations
🍃 Streaming with Stoler Schedule
May 31: Virtual Open House