Test-Optional Admission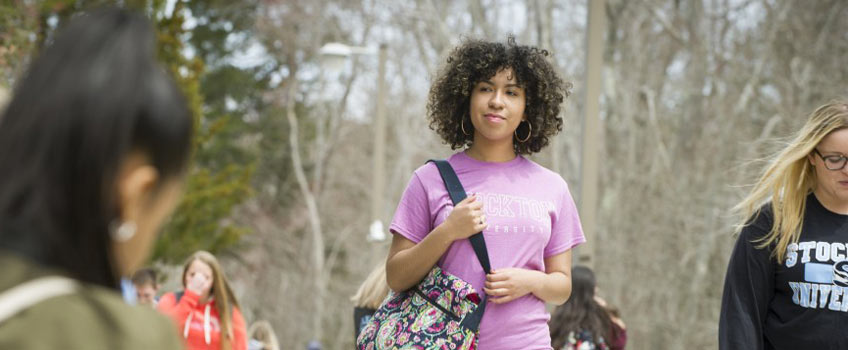 Stockton University is SAT/ACT Optional for incoming first-year applicants!
We recognize that standardized test scores are not always the best predictor of academic ability. Our test-optional admission policy provides greater access to students who are successful in the classroom, regardless of test scores.
Exceptions to Test Optional Policy
Students applying into the following programs must submit test scores for admission consideration.
For those students choosing to submit test scores with their application, or who are applying for one of the programs exempt from the test optional policy, scores should be sent to Stockton directly from College Board (SAT code –2889) or ACT (ACT code–2589).
Merit Scholarship Policy
All students are considered for merit awards, regardless of test score submission. Our scholarships consider both your academic and extracurricular achievements. For more information, visit our scholarship website.
Test-Optional Procedure
Students applying test optional should answer the Preferred Testing Plan question on The Common Application or the Stockton application with "I will NOT submit SAT or ACT scores and wish to be reviewed under Stockton's test-optional policy."