Stockton News - Friday, March 1, 2019
WHAT WE'RE TALKING ABOUT
New Campus Esports Facility Attracting Gamers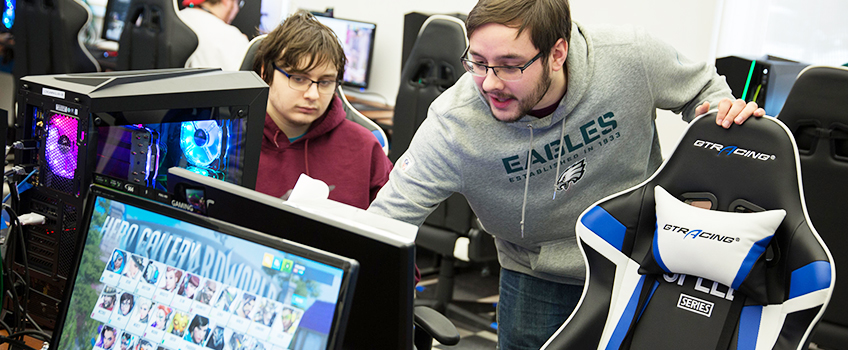 More than 100 students have registered to participate in Stockton's new esports program. Teams practice and compete in a new state-of-the-art esports facility equipped with 15 high-powered machines the students helped build and customized chairs built for comfort and support.
The Daily Journal posted a gallery of the facility and also tweeted about it.
---
Panel Discusses Race and Racism in America
The Stockton University Africana Studies program hosted a lecture on race and racism as a part of its Black History Month celebration in the Campus Center Theater on Feb. 18.

The event was moderated by Donnetrice Allison, professor and coordinator of the Africana Studies program, and showcased the chronology of racism throughout history, as well as promoted a recent two-volume book edited by Patricia Reid-Merritt, titled "A State-by-State History of Race and Racism in the United States."
STOCKTON UNIVERSITY ATLANTIC CITY
'Coffee and Connection in Atlantic City'
Stop by for a cup of coffee and share feedback about Stockton University Atlantic City during "Coffee and Connection in Atlantic City" from 1-3 p.m., Thursday, March 7, in the Residential Staircase Lounge. Attendees will have the opportunity to connect with special guests from the Atlantic City community and staff from the division of Student Affairs.

For more events happening at Stockton University Atlantic City, visit the online calendar.
SPOTLIGHT ON
Students Exhibit Art Inspired by Cyprus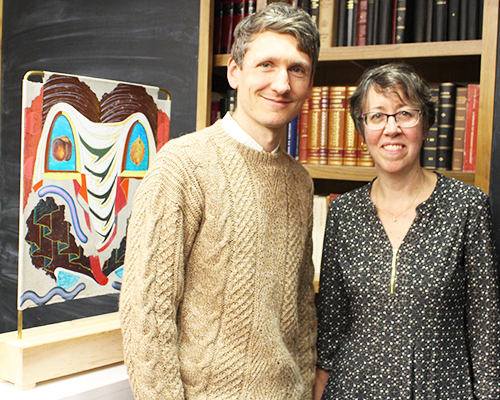 Stockton University's Hellenic Studies program has opened a student-based art exhibit outside of the Constantelos Hellenic Collection and Reading Room on the second floor of the Bjork Library.

"We are here today to visually celebrate the Greek world – made of body, mind and spirit," said Tom Papademetriou, professor of History and director of Hellenic Studies, at the opening reception on Feb. 21.
FRAME-WORTHY
Off-the-Beaten Path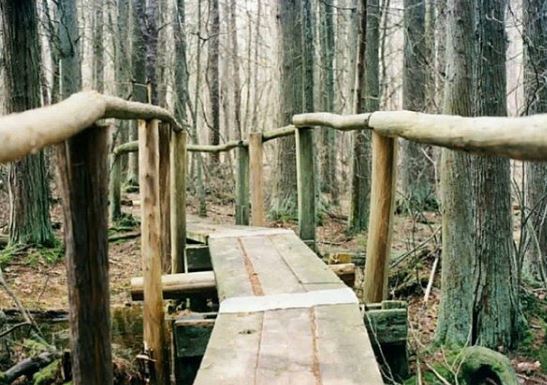 The cedar bridge has been the setting for many #StocktonStories, but its own story may surprise you.
Read more about the living history of the cedar bog bridge and other campus legends in the #StocktonStories series at stockton.edu/stories.
WHAT'S TRENDING #STOCKTONU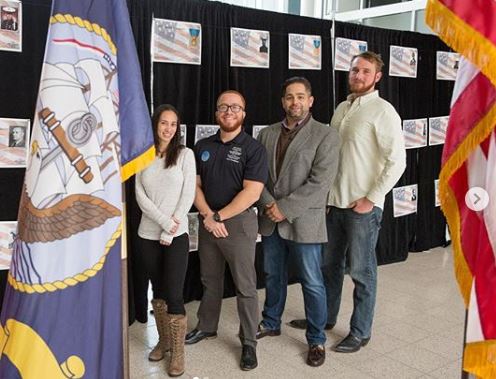 Instagram: Wall of Remembrance (pictured above) honoring 30 African American service members who received the Congressional Medal of Honor, America's highest and most prestigious personal military decoration, was on display in C/D Atrium. Also Check out Stockton's Student Veteran Organization Instagram story highlight.
Facebook: #TransformationTuesday: On the uppermost level of the library, outside the Sara & Sam Schoffer Holocaust Resource Center, a space is being renovated into the Schimmel and Hoogenboom Righteous Remembrance Room, which will feature an exhibit space with artifacts remembering the Schimmel and Hoogenboom families who assisted Leo Ullman and his family during the Holocaust. This 22-second clip shows the remodeling of one of the offices.
THE SIDELINES
Ospreys Soar with Track & Field All-Conference Honors
Eleven members of the Stockton University men's indoor track & field team earned NJAC all-conference honors for the 2018-19 season. Senior Joe D'Amico, and sophomore Keith Holland, led the way with NJAC First Team accolades, including the second straight first team nod for Holland. Additionallty, nine members of the Stockton University women's indoor track & field team earned NJAC all-conference honors for the 2018-19 indoor season. Leading the way were a pair of NJAC Second Team honorees: freshman Jy'Asia Bivins in the long jump (5.46m) and junior Jessica McRae in the triple jump (11.37m).
OSPREY NOTES
Spring Semester FAFSA Fridays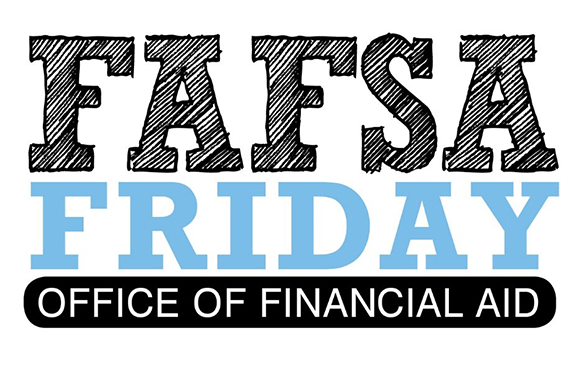 Do you have students who are looking for financial aid assistance? The Office of Financial Aid is hosting "FAFSA Fridays" from 11 a.m.-1 p.m. every Friday through April 19, in the F114 computer lab to assist students with the financial aid process. Encourage your students to file their FAFSA applications by Stockton's March 1 priority deadline and NJFAMS applications for State aid by April 15.
Choose Summer at Stockton
Stockton's summer sessions are open to undergraduate and graduate students enrolled in degree programs, non-matriculated students, and students currently enrolled at other institutions who wish to study during their summer break and transfer Stockton credits.
UPCOMING EVENTS
Tuesday, March 5: International Women's Day Celebration
Friday, March 8 – Rowing and Growing with the Ospreys
Pinelands Weekend includes the Pinelands Short Course on Saturday, March 9 and the Lines on the Pines on Sunday, March 10
Thursday, March 28: 4:30 p.m., Annual Tuition Hearing, Galloway Campus Center BOT Room
Sunday, April 7: Open House
Wednesday, April 24:Graduate Research Symposium
STRATEGIC PLAN UPDATE
The University community is invited to attend the following open sessions to discuss the Institutional Strategic Plan:
Monday, March 4, 3-4 p.m., ACA1-214 Stockton University Atlantic City
Tuesday, March 5, 3:30-4:30 p.m., in the Campus Center Event Room
If you have any questions, email StrategicPlan@stockton.edu.