Stockton News - Friday, Jan. 25, 2019
WHAT WE'RE TALKING ABOUT
Almost 1,000 Take Part in 15th Annual MLK Day of Service
Nearly 1,000 Stockton University students and members of the community came to Stockton's campuses and instructional sites to celebrate the University's 15th annual Martin Luther King Day of Service on Jan. 21.
The Press of Atlantic City and SNJ Today covered the event.
Social media highlights from the day include an Instagram story by University Relations and Marketing intern Tori Sisbarro, and a Snapchat story by Amanda Lally, also a URM intern.
Stockton's fourth annual Martin Luther King Jr. Panel Discussion, "Embracing the Dream and Creating the Change," was held on Jan. 24, at the Galloway campus, where area high school students and teachers came together to discuss the ideals of King and how to apply them to the present.
---
Faculty Research Published on Benefits of Days of Service
Betsy Erbaugh, assistant professor of Sociology and Anthropology, and Jess Bonnan-White, associate professor of Criminal Justice, compiled a research paper, "Do 'Days of Service' Meet Institutional Service-Learning Goals? A Case Study in Assessment of the MLK Day of Service" which has been gaining recognition in the academic community recently.
---
Partnerships Announced for Cannabis Studies Program
On Jan. 22, Stockton University announced new academic and non-academic partnerships that will enhance opportunities for students in its new Cannabis Studies program. The partnerships include Thomas Jefferson University; Relevant, an arm of Reliance Health Care; the New Jersey CannaBusiness Association (NJCBA); and the New Jersey Cannabis Industry Association.

"We are excited to collaborate with both academic and non-academic partners to provide our students and faculty with comprehensive knowledge about a rapidly growing field," said Cara Hood, associate provost for Strategic Planning, Academic Programming and Assessment.
---
Stockton Signs Transfer Agreement with Mercer County Community College
The presidents of Stockton University and Mercer County Community in West Windsor, today announced a new dual admission and transfer partnership on Jan. 24 that will help students make a smooth transition from the two-year college to Stockton's bachelor's degree program.
This marks the seventh of similar agreements the University has with community colleges in New Jersey.
STRATEGIC PLAN UPDATE
Upcoming Open Sessions Announced
The University community is invited to attend the following open sessions to discuss the Institutional Strategic Plan:
Wednesday, Jan. 30, 2:10-3:25 p.m., in the Board of Trustees Room
Thursday, Jan. 31, 4:30-5:30 p.m., in Meeting Room 5 of the Campus Center
Tuesday, Feb. 19, 4:30-5:30 p.m., in HSC-302
Friday, Feb. 22, 3-4 p.m., in the Board of Trustees Room
Monday, Feb. 25, 2:10-3:25 p.m., in Meeting Room 5 of the Campus Center
Thursday, Feb. 28, 4:30-5:30 p.m., in the TRLC
Friday, March 1, 12:45-1:45 p.m., in the Board of Trustees Room
Tuesday, March 5, 3:30-4:30 p.m., in the Campus Center Event Room
If you have any questions, email StrategicPlan@stockton.edu.
STOCKTON UNIVERSITY ATLANTIC CITY
University Members Make Strides in Atlantic City Women's March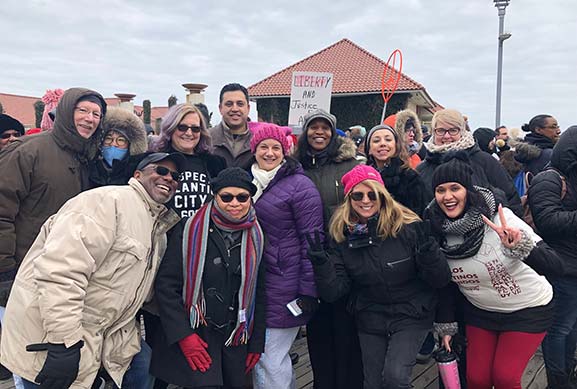 Stockton University shuttled over 100 students, faculty and staff to the Women's March from Stockton University Atlantic City on Jan. 19. Among the participants were Master of Social Work faculty members and students (pictured below). The march is a worldwide protest that began in 2017 and advocates for human rights and other national issues.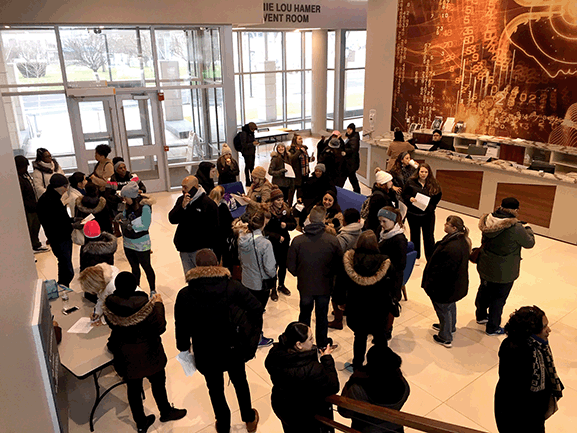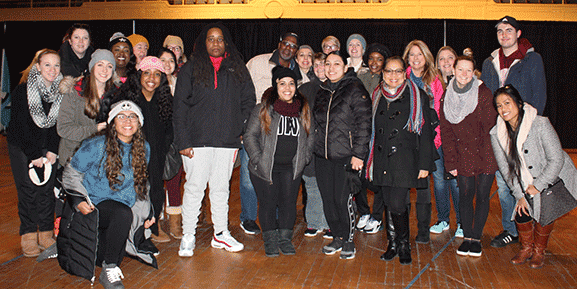 ---
New Campus Store Hours
The Stockton Atlantic City Store is open from 10 a.m.-6 p.m. Monday through Friday, and noon-4 p.m. on Saturday and Sunday.
---
Catch a Movie Tonight
"AC Campus Movie Nights: Cinema in the City" is featuring Venom at 8 tonight in the Stockton University Atlantic City residential classrooms B119/120. Attendees are asked to bring their Stockton IDs.
SPOTLIGHT ON
Stockton Professor featured in New York Times, NJ Monthly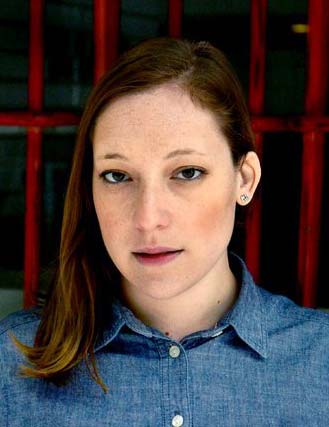 Sara Novic, assistant professor of Creative Writing, was recently featured in both the New York Times and NJ Monthly. NJ Monthly focused on Novic's role as a deaf-rights activist and her career and life experience growing up in New Jersey. In the New York Times opinion piece, she provided crucial information about cochlear implants in the deaf community.
"With respect to NJ Monthly, New Jersey has long had a special place in my heart; it's part of what drew me to Stockton, so it was fun to talk about that with them. As for the Times, I'm only glad I got the opportunity to rectify some very dangerous misinformation that circulates about deafness and cochlear implants—when children are given access to language through a singular path (often one that prioritizes the ideology and comfort of the hearing people around them, rather than the best interests of the child) it can have devastating effects on their cognitive and linguistic development. It's a really complex issue, so I hope I added some nuance to the conversation," Novic said.
FRAME-WORTHY
Rainbow over Stockton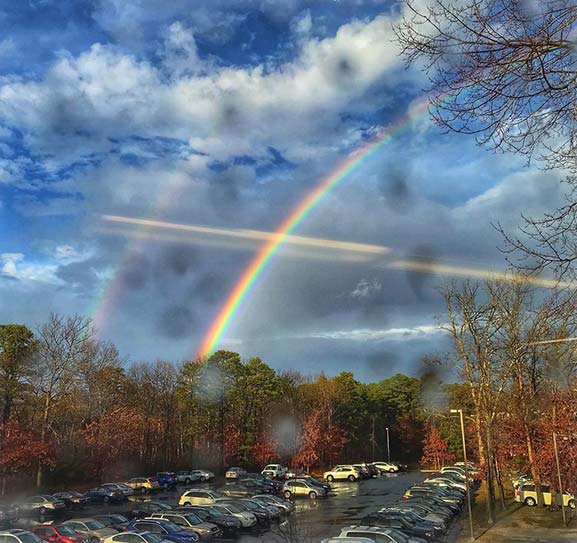 A rainbow made a brief, but beautiful showing after a soggy, wet day on Jan. 24. This photo was captured at Stockton's Galloway campus.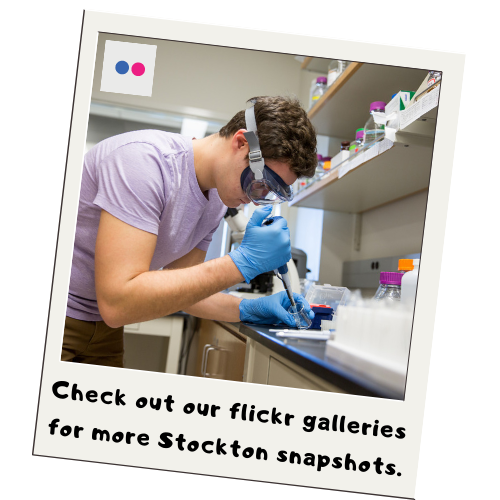 WHAT'S TRENDING #STOCKTONU
Stockton Student Captures Stunning Lunar Eclipse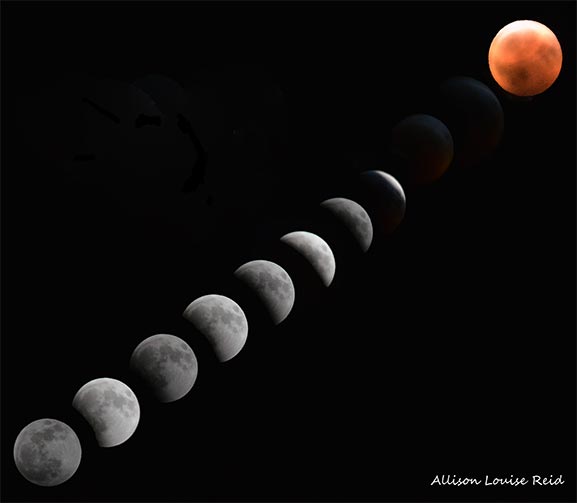 Instagram: Stockton student Allison Reid '21 captured this stunning imagery of the Jan. 20 Super Blood Wolf Moon total lunar eclipse. Check out her Instagram profile for more of her photography.
---
Facebook: Last spring, Kristin Jacobson, professor of American Literature, explored the environment through the lens of literature with her students at Aristotle University of Thessaloniki in Greece. A grant from the Fulbright U.S. Scholar Program enabled her to teach abroad. Essays and creative works by her students are published in the current issue of ECHOES, the school's online magazine.
FROM THE SIDELINES
Stockton Esports Updates
Stockton University Esport students are getting ready to participate in the Eastern College Athletic Conference this March for the first time. Some exciting esports updates include: Smash Brothers Ultimate being added to the competition line-up and the anticipated launching of a 24/7 esports facility in Housing IV, Building 80 Commons. Student volunteers are also being sought to help launch the esports program and can do so by connecting to the esports community.
Notable player news: Rocket League players Alex (Large), Vinny (Dark), and Wolfgang (Kosmos) won against Western University [3-0] in Collegiate Starleague on Jan. 13.
For more information, email esports@stockton.edu.
'ROLE' CALL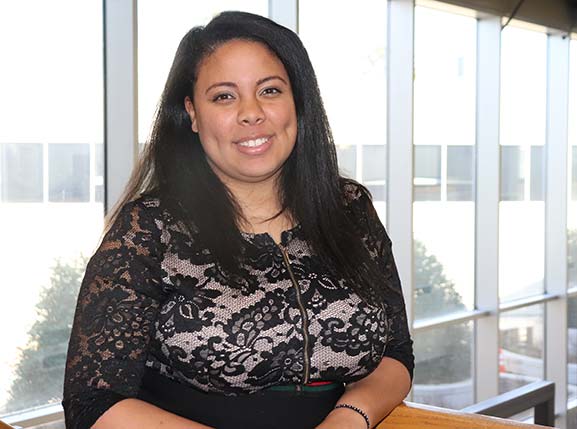 Jessica Cruz-Irwin joined University Relations & Marketing as a professional services specialist this week. Cruz-Irwin will be managing URM budgets and assisting Geoffrey Pettifer, executive director of University Relations & Marketing. Previously, she worked for Cumberland Empowerment Zone Corporation for three and a half years where she managed local, federal and private grants, and assisted with the coordination of education programs focusing on career and college readiness. She received her bachelor's degree in Marketing Management in 2012 from Western Governors University.

OSPREY NOTES
Accomplish Your Academic Writing Goals Through FAWN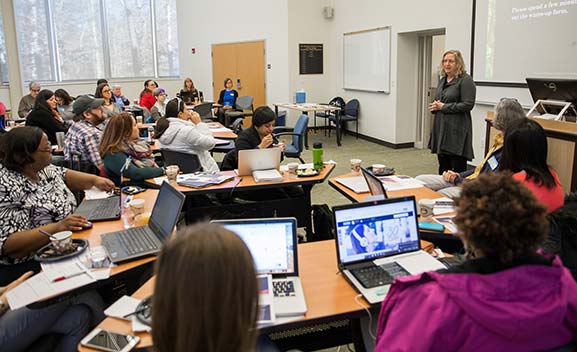 When it comes to academic writing, sometimes you just have to carve out the time and make writing a priority in order to reach a goal and get published. The Faculty Academic Writing Network (FAWN) enables you to do just that by offering the space, support and feedback of fellow colleagues. The network, organized by Aleksondra Hultquist, assistant professor of Critical Thinking & First-Year Studies, and Melissa Zwick, assistant professor of Biology, is open to all faculty (full-time, part-time, adjunct) and staff from various academic disciplines and features Writing Bootcamps, a Virtual Writing Room and Show Up and Write sessions. The next bootcamp is scheduled from 9 a.m.-3 p.m. tomorrow in G138. Stay up-to-date on upcoming FAWN news and events. See more photos from a recent FAWN Bootcamp on flickr.
Spring Semester FAFSA Fridays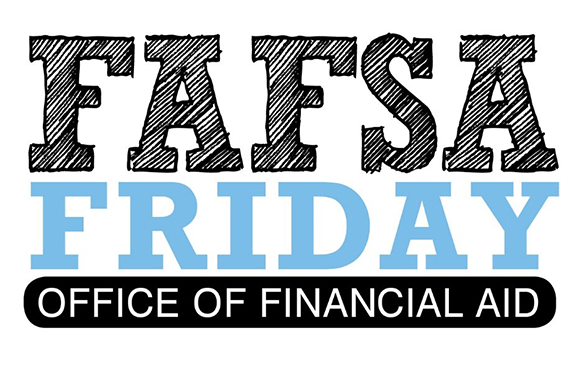 Do you have students who are looking for financial aid assistance? The Office of Financial Aid is hosting "FAFSA Fridays" from 11 a.m.-1 p.m. every Friday, Jan. 25-April 19, in the F114 computer lab to assist students with the financial aid process. Encourage your students to file their FAFSA applications by Stockton's March 1 priority deadline and NJFAMS applications for State aid by April 15.
UPCOMING EVENTS
Wednesday, Jan. 30 – Transfer Admissions Day at Manahawkin Location
Friday, March 8 – Rowing and Growing with the Ospreys