First-Generation Students Honored at New Pinning Ceremony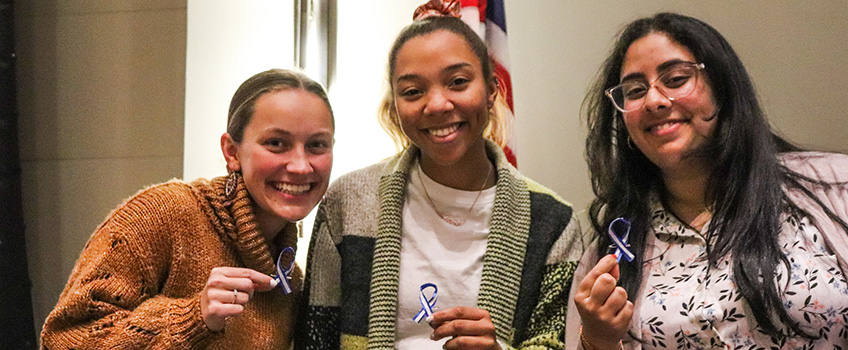 Galloway, N.J. — Students at the Nov. 9 National First-Generation Week Reception learned just how large of a community they have at Stockton University when Christopher Catching, vice president of Student Affairs, shared that around 50% of the students here identify as first-generation students.
"Being first-generation is part of the DNA here," Catching said. "This institution was founded in 1969 and officially opened in 1971, and it's always served first-generation and post-traditional students. Based on this year's numbers, about 4,700 students identify as first-gen."
I hope that, as you navigate your first-gen story, you allow yourself space for your story to unfold and that you don't force what's going to be written on that page."
First-generation students are students whose parents or immediate families don't currently hold a four-year college/university degree. This can impact one's college experience, as explained by Priya Parikh, a student and treasurer for First Ospreys.
"Being a first-gen student comes with many struggles, some of which include being unaware of college processes and filing the FAFSA," Parikh said.
However, being a first-generation student at Stockton doesn't have to be a struggle but an identity to be proud of. After getting support from offices such as Career Education and Development and Financial Aid, both Parikh and Aleyshka Barbosa, president of First Ospreys, can attest to that.
"Being first-generation has been more of a strength of mine here at Stockton University and our campus culture," Parikh said. "Being able to present your first-generation identity on our campus is something to be proud of, and I hope you all leave here today feeling proud to wear it on your sleeve."
"I hold (being a part of First Ospreys) super dear to my heart and, my friends will tell you, being first-gen is one of my biggest identities," Barbosa said. "I'm very proud of it, and I hope that you all can feel how proud I am of you all. This is a big thing to celebrate."
Catching's sentiments about the reception mirrored Barbosa's, as he considered it a "momentous occasion."
"We're committed to serving our first-gen students because we transform lives," Catching said. "It's bigger than you; being the first person in your family to attend college, chances are that you have people watching you. You may have siblings or cousins depending on you or even parents who are inspired by you to complete this journey as well."
In addition to a well-received pasta dinner provided by Chartwells, students who attended participated in a pinning ceremony.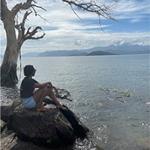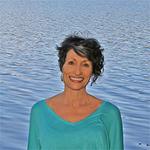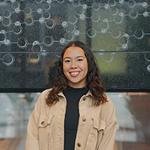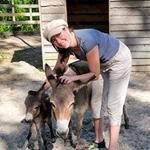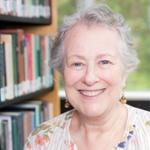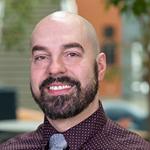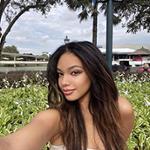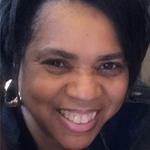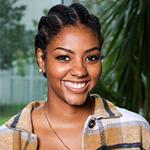 "This is our celebration and recognition of you all taking this step to earn your bachelor's degree," Ashlee Roberts, executive director of Student Affairs, Strategic Planning and Initiatives, said as the students of First Ospreys pinned the students.
Roberts went on to explain that the simple blue ribbon was a placeholder for a pin that will have "First to Soar" engraved on it. Once the students graduate, they will participate in another ceremony in the spring with pins that will display "First to Finish."
Criminal Justice major Navanique Rowe and Biology major Sarah Pemberthy both enjoyed the reception and getting to know each other.
"It was definitely nice to be around different people because I came in here feeling nervous at first," Rowe said. "I was glad that I was able to open up. It felt very welcoming here, and it's nice to know that there are a lot of first-gen students here. I'm appreciative of the fact that I took time out to come instead of just going back to my dorm."
"I had a great night," Pemberthy said. "I was excited to meet new people, and I'm very excited to be a part of First Ospreys. I feel welcome and happy to continue being a part of it."
In her closing remarks, Roberts encouraged students to connect with each other as well as with the staff and faculty.
"The thing that I learned from earning my Ph.D. was that, while it is a solo process, it is not a journey that you have to do by yourself," Roberts said. "Even when it's challenging, find ways to let people in and tell them what's going on. I hope that, as you navigate your first-gen story, you allow yourself space for your story to unfold and that you don't force what's going to be written on that page. There's so much to explore."
— Story by Loukaia Taylor
— Photos by Eliza Hunt