Cable TV Connection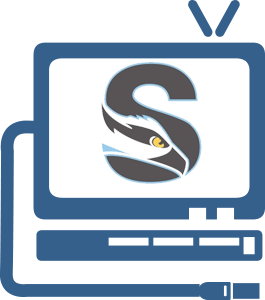 Television is available via coaxial cable in each residential unit. Televisions that don't have an internal digital tuner that supports Clear QAM will need an external tuner. Please note that the instructions below are for the main campus residential facilities only.
How to Connect your Television
You will need the following:
Cable ready television with a QAM tuner
Manufacturer's instructions for the television
A 3-10 foot coaxial cable. If you need a cable you can purcahse one through Amazon.
Step 1
Find the cable television connection in your room. It will be in a white or stainless steel faceplate.
Step 2
Connect one side of your coaxial cable to the connection on the wall.
Step 3
Connect the other side of the coaxial cable to the back of your television.
Step 4
Turn your television on.
Enter the television menu using the Menu button on your remote.
In the settings, set it for "Cable" rather than "antenna" or "terrestrial."
Check to see if there is a setting for Digital vs Analog. If there is, make sure it is set to Digital. (This setting may also be called QAM)
Once this is done, have your TV automatically scan for channels.
NOTE: For further assistance, please refer to your Owners Manual or contact your building RA.
Streaming Live TV
Residential students now have the ability to stream live Television, movies and more on any device, anytime, anywhere. Please follow the instructions below to connect to Stockton's new IPTV offering
Go to xfinityoncampus.com
Enter Stockton University
Follow the login instructions and start watching
Click on Streaming Live TV for more information