Coronavirus Information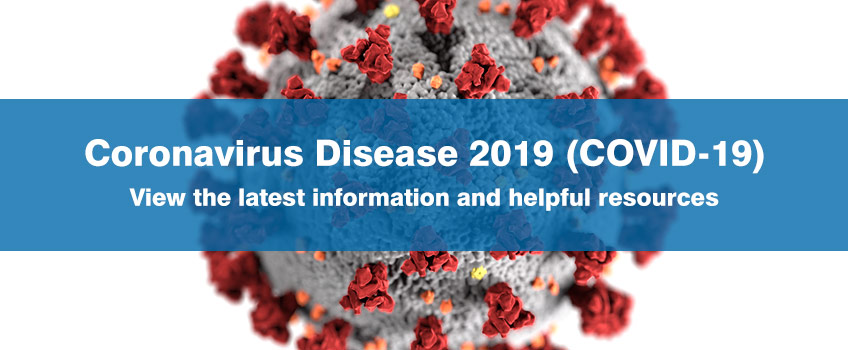 Coronavirus Hotline
Learn what precautions you can take about the Coronavirus.
Call the NJ Coronavirus & Poison Center Hotline at 1-800-222-1222 or 1-800-962-1253 if using out-of-state phone line.

Have general questions about COVID-19? The NJ Poison Control Center and 211 have partnered with the State to provide information to the public on COVID-19. Call: 2-1-1
Trained healthcare professionals are standing by to answer your call 24/7 OR visit nj.gov/health
COVID-19 Coronavirus Update (March 27, 2020--4:45 p.m.)
This is a rapidly evolving situation and the University will provide updates as new information becomes available.
The following events have been cancelled:

Administrative Professionals Day - April 30
Employee Recognition Day - May 7

Employee Barbeque - May 21

No new events are being scheduled beyond May 31 until further notice. Events already scheduled after May 31 remain under review. In-person events and meetings scheduled through May 31 should be considered cancelled or postponed at all sites. Some events and meetings have converted to online/virtual and are listed in the Campus Calendar. Contact the Office of Event Services and Campus Center Operations at services@stockton.edu with questions.

More than 330 people tuned in to the Town Hall Zoom meeting coordinated by Student Senate and the University on March 26. The meeting link below is temporarily viewable to members of the Stockton community using their Google account, but viewers should know that some responses may have changed or been updated since the event. https://drive.google.com/open?id=1T8EfqPzKInXajokyluw2rAhkUX2c3-sP

If you have been tested for COVID-19 in any jurisdiction, please contact Stockton at publicsafety@stockton.edu as soon as possible. You do not need to wait for results. This will greatly assist our efforts to contact others at Stockton with whom you may have had contact.
Stockton Actions
The University adopted an alternate instructional model for the remainder of the semester in an effort to help slow the rate of transmission of the coronavirus. All classes will be held online. Athletic practices and competitions are cancelled through the remainder of the academic year.
While the campus will remain open, students and the community are strongly encouraged to stay home as the University supports social distancing. On-site staffing is limited as faculty and staff follow work-from-home protocol.
Current Stockton Students: If you are sick and would like to be seen by Stockton's health professionals please contact Student Health Services in advance of visiting the office: (609) 652-4701(Galloway); (609) 345-6000 (Atlantic City) or wellctr@stockton.edu.
Announcements
FAQ
Campus Access and Operations
Course Instruction - Resources for Students and Faculty
Registration and Precepting
Stockton has modified the pre-registration schedule to provide more time for both precepting and registration decisions. The revised schedule is available online, and is as follows:
April 8— Wednesday
Seniors (with 128+ earned credits) and matriculated graduate students preregister at 3 PM
April 9-10 — Thursday-Friday
Seniors (with 96+ earned credits) preregister
April 13-14 — Monday-Tuesday
Juniors (with 64-95 earned credits) preregister
April 16-17 — Thursday-Friday
Sophomores (with 32-63 earned credits) preregister
April 20-21 — Monday-Tuesday
Freshmen (with 0-31 earned credits) preregister
Yes. Precepting remains a valued part of the student advising process. Stockton has made the decision not to cancel classes for two days in the revised registration schedule and ask that faculty work with students between now and April 8, when registration commences, to help students plan their fall term.
Academic Advising is also available online and taking appointments, and all paper forms used in advising have been converted to fillable PDFs and posted online (see:https://www.stockton.edu/academic-advising/).
Campus Events
International and Domestic Travel
Stockton Faculty and Staff
Stockton's campus remains open. However, beginning Wednesday, March 18, Stockton's on-site staffing was reduced and many people will work remotely until further notice. All staff working remotely must complete the Work-from-Home Agreement provided from Human Resource via email. The Work from Home Daily Activity Log must also be completed daily.
If you are presently working from home pursuant to the University's Procedure #6370, Temporary Flexible Work Arrangements for COVID-19 Mitigation (Interim) or are otherwise staying home as a result of COVID-19 pandemic related reasons, please use the "COVID-19" earnings code when completing your timesheet. Enter 7 hours for each day you are home, less any accrued time you are utilizing (if applicable). Please note this is for tracking purposes only and accumulated sick leave balances will not be adjusted. If you are an essential employee that requires access to the campus for some portion of the day, the COVID-19 earnings code should still be used for the entire day. Please note that compensatory time must be approved in advance by your supervisor, following our normal processes.
There are no changes to timesheet entry and submission for essential employees that continue to work on campus for the entire day. View the PowerPoint for detailed instructions.
If you have not changed your work voicemail, please follow the instructions in the Telephone System Quick Reference Guide
You may use the suggested message below:
"Hello. Due to coronavirus prevention measures taken by Stockton University, I am currently working remotely. The university remains open. I will continue to monitor email and respond accordingly."
IT is experiencing a high volume of requests and is working to complete them as quickly as possible. Information on working remotely is available on the website.
University Relations & Marketing will not provide Print Shop services until further notice. Email Geoffrey.Pettifer@stockton.edu with questions or concerns.
Administration and Finance has updated procedures regarding travel and purchasing. Details are on their webpage.
Mailroom will be open Mondays and Thursdays from 9 a.m.-5 p.m. on the Galloway Campus, and 9 a.m.-noon in Atlantic City until further notice. Contact Missy Delaney (x6867, Evelyn.Delaney@stockton.edu).
Central Stores is open Monday-Friday, 7:30 a.m.- 4 p.m. Those who regularly receive packages should notify blanchard@stockton.edu and copy Gary.suhr@stockton.edu if and when someone will be on campus to accept deliveries, or if they should be held.
Temporary Employees and Student Workers may use accrued but unused Paid Sick Leave for the following reasons:
Diagnosis, care or treatment of—or recovery from—a Temporary or Student Employee's own mental or physical illness, including preventative medical care for the employee.
Aid or care for a covered family member during diagnosis, care or treatment of—or recovery from—the family member's mental or physical illness, including preventative medical care.
Circumstances related to a Temporary or Student Employee's or their family member's status as a victim of domestic or sexual violence (including the need to obtain related medical treatment, seek counseling, relocate or participate in related legal services).
Closure of the University or of a school/childcare of an employee's child because of a public official's order relating to a public health emergency.
Time to attend a school related conference, meeting or function meeting requested or required by school staff.
*Family member" is defined as any individuals related by blood to the temporary or student employee or whose close association with the temporary or student employee is the equivalent of a family relationship.
**Please note that Temporary Employees and Student Workers cannot put in for more leave time than they are scheduled to work each week.
Below are links to the HR website as well as Procedure 6154 regarding this matter for your review.
Additionally, student workers in the Federal Work Study (FWS) program are eligible to receive pay for hours that were not worked in a time of disaster. Stockton has confirmed that the COVID-19 pandemic qualifies under this provision. Information will be sent to federal work-study supervisors, about the process for paying out the remaining funds to FWS student workers for this academic semester.
About Coronavirus
COVID-2019 is a respiratory infection caused by a novel (new) virus that arose from the area of Wuhan, China, in December 2019. Outbreaks of novel virus infections among people are always of public health concern. The risk from these outbreaks depends on characteristics of the virus, including how well it spreads between people, the severity of resulting illness, and the medical or other measures available to control the impact of the virus (for example, vaccine or treatment medications).
For additional information about COVID-19, including how it spreads, symptoms, prevention, treatment and preparedness, please visit the CDC coronavirus website.
For up to date information about how COVID-19 is impacting our state, visit the New Jersey Department of Health (NJDOH) website.
Prevention
To protect yourself from the spread of viruses, including flu, practice these everyday habits:
Wash your hands often with soap and water for at least 20 seconds. If soap and water are not available, use an alcohol-based hand sanitizer.
Avoid touching your eyes, nose and mouth with unwashed hands.
Avoid close contact with people who are sick.
Stay home.

Practice

social distancing.
Cover your coughs or sneezes with a tissue, not your hands, then throw it way,

or use your upper shirt sleeve, completely covering your mouth and nose.

Clean and disinfect frequently touched objects and surfaces.
For more information on the Coronavirus Disease 2019 (COVID-19):
For questions about Stockton's response measures, contact Campus Public Safety, at 609-652-4762 or publicsafety@stockton.edu.