Event Highlights Unity of Religion & Spirituality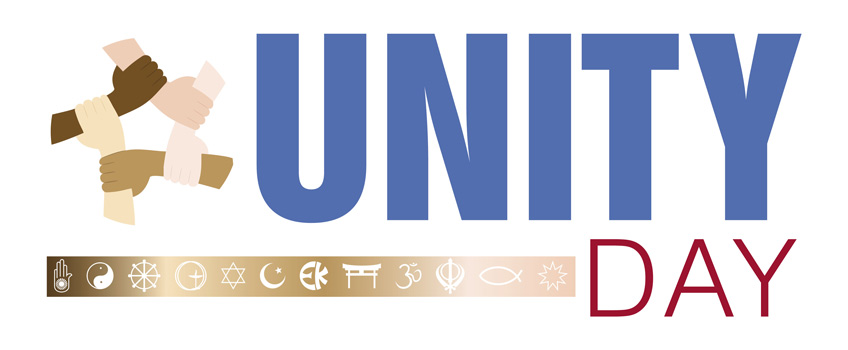 "Unity of Religion & Spirituality: Do Religion and Spirituality Matter in the 'New Normal'?" was the theme of the Unity Day pre-conference on April 22. The virtual event was hosted by the Campus Committee on Diversity and Inclusive Excellence and drew about 40 attendees.
The invited speakers shared their religious and spiritual journeys of bringing people together in times of conflict and peace, while also providing insights into ethnicity and culture.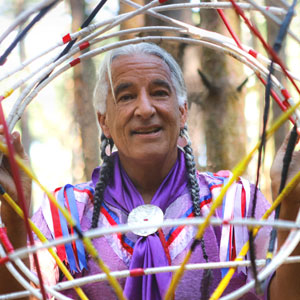 Featured speaker Kevin Locke is an international hoop dancer, educator and storyteller from the Lakota and Anishnabe Indigenous Tribes. He discussed his role in preserving and sustaining the traditions of his tribes and how hoop dancing establishes "relativeness" among the tribes' people.
"Our true identity, we believe, is our spiritual identity," Locke said, before sharing a video of traditional hoop dancing.
Next, a guest panel addressed their spiritual journeys and respective faiths, including:
Linda Williamson Nelson: The Multiple Dimensions of the Black Church-The Sacred and The Secular
Samir Dalal: Building Unity in Our Community Through Spiritual Empowerment-A Baha'i Perspective
Lisa Reyes Mason: Journey into Jewish Faith
Peter Murphy: On Hayden & Spiritual Unity
Williamson Nelson discussed the history and presence of the Black church. "There are four components of Black church service: preaching God's word; praising; singing; and fellowshipping—or spending time together."
Dalal gave a first-hand account of how he and his wife established youth groups in a West Philadelphia community in the Baha'i tradition that are now thriving.
"The approach of the Baha'i community is that of learning. We are trying to rely on the word of God and think about the spiritual transformation that is needed. To combat greed, we need generosity. To combat hate, we need love," Dalal said. "Try to look through the eyes of other people."
Reyes Mason shared her personal journey of transformation from her Catholic upbringing to her conversion to Judaism after she married a Jewish man and they had a child together.
"I was very open spiritually as a person. I found myself drawn to some of the [Jewish] traditions and rituals," she said. This led to weekly Shabbat dinners and exploring Judaism.
"There were two teachings that really opened the door for me personally. One, if there is a god, there are many paths to god. This is very different than what I had been raised with. Second, living ethically and in pursuit of social justice today ….is what we are called to. It is the right thing to do," Reyes Mason said.
Murphy was the final panelist. He shared the work of poet Robert Hayden (1913-1980), the first black poet laureate in the United States. He discussed the spirituality of Hayden's poems.
Those Winter Sundays
Sundays too my father got up early
and put his clothes on in the blueblack cold,
then with cracked hands that ached
from labor in the weekday weather made
banked fires blaze. No one ever thanked him.
I'd wake and hear the cold splintering, breaking.
When the rooms were warm, he'd call,
and slowly I would rise and dress,
fearing the chronic angers of that house,
Speaking indifferently to him,
who had driven out the cold
and polished my good shoes as well.
What did I know, what did I know
of love's austere and lonely offices?
The event supported the University's Commitment to Diversity, which states "Stockton University is committed to building a community that values differences of race, religion, gender, ethnicity, national origin, socio-economic status, affectional or sexual orientation, gender identity or expression, marital status, age, ability or disability. We accept our responsibility to create and preserve an environment that is free from prejudice and discrimination."
The pre-conference was organized by the Social Justice and Education subcommittee of the Committee on Campus Diversity and Inclusive Excellence (CCDIE). Guia Calicdan-Apostle, associate professor of Social Work, and co-chair of the CCDIE convenes this subcommittee.
The full Unity Day conference is planned for Thursday, Nov. 4. A schedule will be announced this fall at stockton.edu/unityday.