Alumni Event Fosters Dialog on Diversity
"Inclusion is really about listening to those who are telling you their experiences," said Eric Anglero `13, interim associate director of the LGBT Center at Princeton University. "It's about making sure people are represented within and throughout the institution and that their ideas are valued and not just heard and passed over."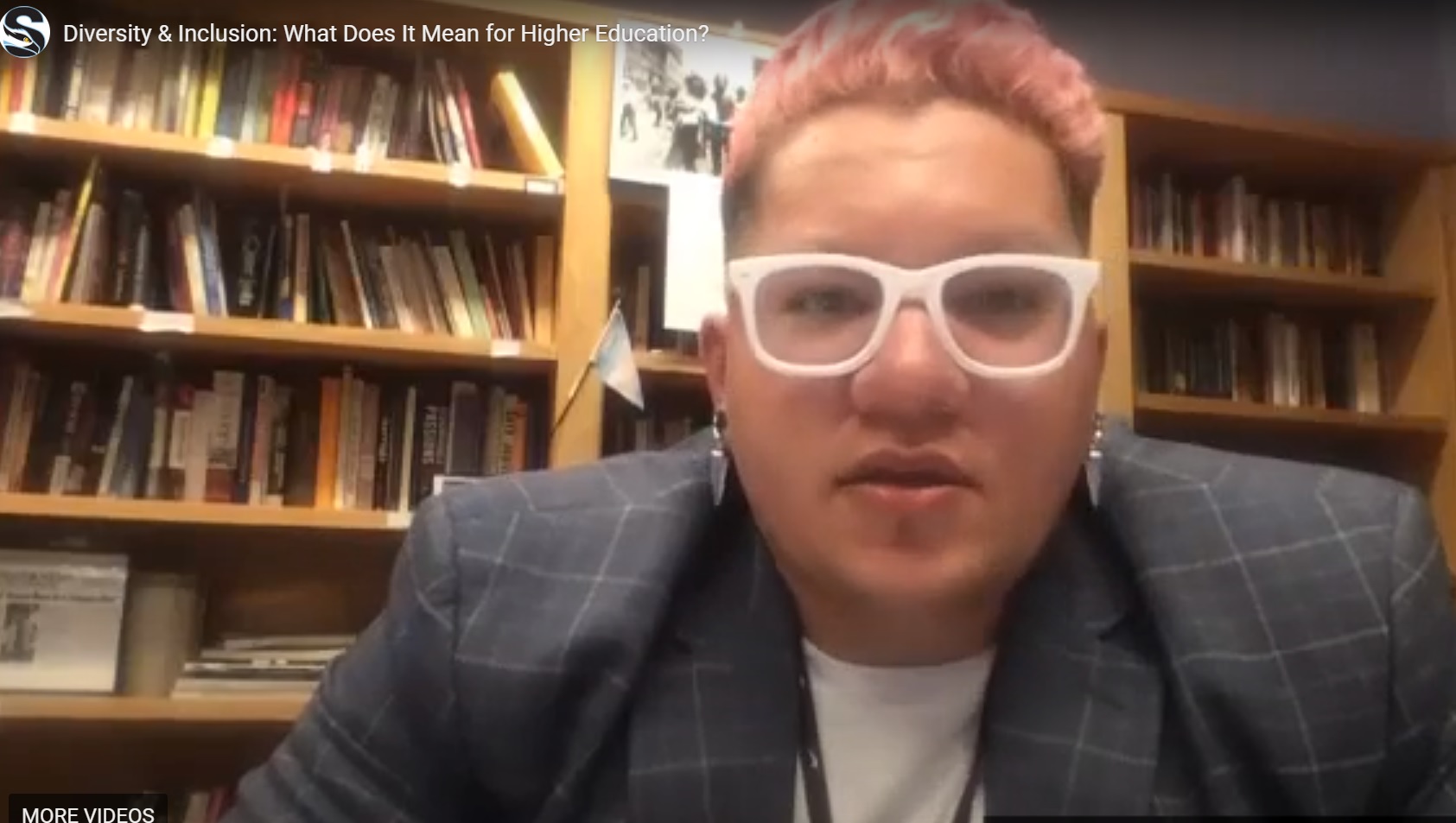 Anglero was one of six panelists, most of whom were Stockton alumni, who participated in the inaugural session of Stockton's Alumni Conference on Diversity, Equity and Inclusion. The yearlong conference seeks to foster meaningful conversations and collective learning among Stockton alumni and others to promote anti-racism and help build a more equitable world.
More than 40 alumni and guests attended the first event, which featured panelists currently working in various sectors of higher education:
Eric Anglero `13, interim associate director, LGBT Center, Office of Diversity and Inclusion, Princeton University
Stashia Emanuel `93, vice provost for Academic Services, Kentucky State University
Sharone Glasco `89, associate vice president of Student Success and Experiential Learning, Lincoln University of Pennsylvania
Ed Marshall `92, director, Upward Bound Math Science, University of Pennsylvania
Nicole Rodriguez, director, Office of Community Standards and Student Conduct, Kean University
Juana Socorro-Aguirre `10, resident director, Morgan State University
From a discussion on how institutions can ensure their curriculum mirrors their diverse student bodies to how transformational change must start with leadership, panelists covered a wide range of topics centered around putting students' needs first to ensure they are heard, valued and feel they are an integral part of their institution.
Another key topic addressed was how alumni can help advance an institution's commitment to diversity and inclusivity. All panelists stressed the value of alumni getting involved with their alma maters and how involvement can shape the conversations taking place.
"I think alumni play a major role in universities' efforts around inclusion," Rodriguez said. "Having alumni with strong ties back to the institution through mentorships or partnerships with current students can help students think about their path from graduation to becoming alumni themselves; and giving alumni a voice through mentorships and having these meaningful conversations about real solutions is important."
The Alumni Conference on Diversity, Equity and Inclusion is coordinated by a steering committee made up of Stockton alumni, faculty and staff. The next event, titled Diversity, Inclusivity and Freedom of Speech, takes place Wednesday, March 31, at 6:30 p.m. To learn more about the conference or register for a future event, visit stockton.edu/dei.
--Submitted by the Office of Development and Alumni Relations