School of Business Mentorship Program
Mentoring Program Opportunity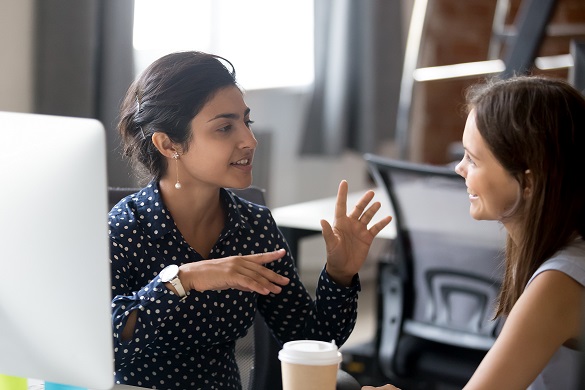 The Dean's Executive Advisory Board is proud to introduce the inaugural year of a Mentoring Program open to full-time undergraduate students within the School of Business.
The program is designed for students to engage with business leaders across a variety of sectors to gain:
Insight from experienced leaders in business
Coaching and Counsel both personally and professionally
Ability to build valuable networks and relationships
The mentors participating in this program offer experience in many facets of business including: Talent Acquisition, Hospitality, Marketing, Communications, Accounting and Finance, Institutional Finance, Legal, Retail, Healthcare, Energy, Real Estate and more.
While no two Mentor-Mentee relationships are the same, the flexibility within this program is built to ensure meaningful outcomes for both participants.
Students: Interested in becoming a Mentee? Please fill out the application below and send to Susan Wallace at susan.wallace@stockton.edu .
Business Leaders: Interested in becoming a Mentor? Please fill out the application below and send to Susan Wallace at susan.wallace@stockton.edu .
Mentorship - Getting Started
Upon notification of your mentee match, the first step is making contact. While many communication channels are appropriate, a welcoming email to your mentee is encouraged. This message can be a short introduction and should focus on establishing an initial meeting.
The primary goal of your first meeting should be to get to know one another and establish the foundation of a trusting relationship. Within this meeting, you will want to ensure a few key elements:
Cadence of Meetings: Mutually agreed (Monthly is suggested)
Channels of Communications: Establish medium (virtual, in-person) for meetings, but also communication between meetings if mutually agreed
Outcomes: Discuss what each part desires to gain from this experience
A comprehensive guide for mentorship is available here. This is not a prescriptive handbook, but a point of reference for informational purposes.