Resort Management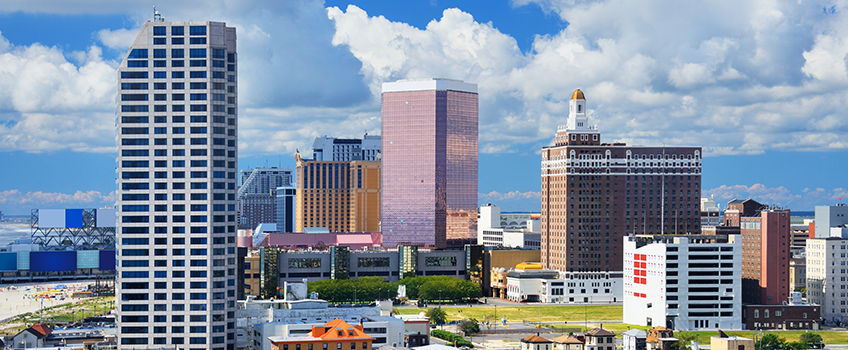 Jump into the vast opportunities within resort management...
Students gain a broad skill set in preparation to successfully manage a variety of resort concepts from hotel operations, spa management, and casino gaming. Students learn a variety of aspects of resort management including front desk, housekeeping, revenue and yield management, finance, STAR report analytics, and casino gaming fundamentals. In addition, the curriculum incorporates the newest, relevant technology and emerging trends in the industry.
Why Resort Management?
An impressive total of 1,520 hotel schemes with 298,809 keys are currently in the pipeline throughout the US. (Top Hotel News)
2022 will also be fairly jam-packed, with 397 projects and 74,122 rooms due for completion over the course of the year. Another 190 hotels and 43,281 keys are on the books for 2023, while 463 schemes and 86,827 rooms have been penciled in for 2024 and beyond. (Top Hotel News)
New York City comes out well ahead on a city-by-city basis – 72 hotels with 18,842 rooms will soon go live in the Big Apple. The movie town of LA will open 57 new properties with 12,008 keys, meanwhile, and Atlanta will get 40 additional hotels with 8,701 rooms. (Top Hotel News)
Hotel industry accounts for more than 1 in 25 U.S. jobs. (Oxford Economics); There are 1,743,979 people employed in the Hotels & Motels industry in the US as of 2022. (IBIS World)
Hotels & Motels in the US Employment Growth by 25.8% in 2022. (IBIS World)
HTMS 3226 - Hotel Simulation
HTMS 3225 - Intro to Casino Management
HTMS 3128 - Spa Management in Hospitality (Recommended Elective)
HTMS 2143 Contemporary International Tourism
HTMS 3112 Catering Management
HTMS 3125 Chef Techniques for Managers
HTMS 3128 Spa Mgmt in Hospitality
HTMS 3129 Destination Management
HTMS 3132 Study Tour
HTMS 3135 Fundamentals of Wine
HTMS 3136 Wellness Tourism
HTMS 3140 Hosp., Entrepreneurs & Leadership
HTMS 3225 Intro to Casino Management
HTMS 3226 Hotel Mgmt Simulation
HTMS 3227 Continuous Service Improvement
HTMS 3228 Event Sales and Marketing
HTMS 3229 Event Design
HTMS 3230 Event Experience
HTMS 4110 Hosp. & Tourism Research
HTMS 3128 Esports Industry & Events