Stockton News - March 23, 2018

WHAT WE'RE TALKING ABOUT
Diversity Celebration Dinner Emphasizes Power of Education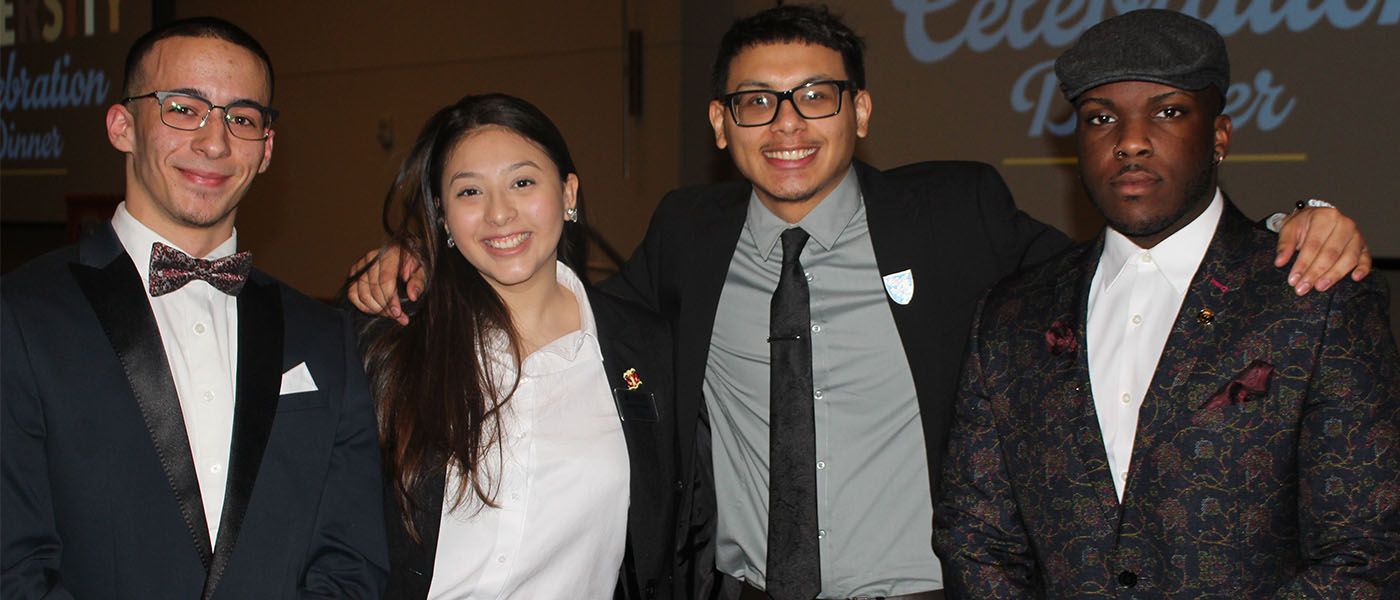 Stockton celebrated it's first Diversity Celebration Dinner on March 16, where dozens of prospective students from across New Jersey heard from faculty, staff, students and alumni about their own experiences at Stockton. View Snapchat coverage.

Spring Break Takes Students Around the World
During spring break, Stockton students were busy making a difference around the globe. Students went on trips dedicated to service, research, art and education. Trip locations included North Carolina, West Virginia, Florida, New Jersey, Colombia, Greece, Japan and Thailand.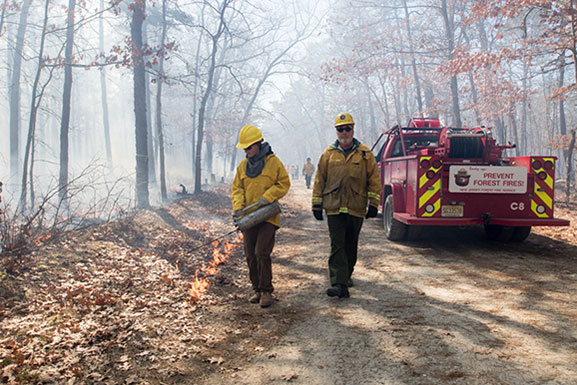 Forest Management Returns Fire to the Forest Ecosystem
The controlled burn on Stockton's campus March 18 was part of the University's 10-year Forest Management Plan – the first comprehensive plan by a state entity approved by The Pinelands Commission in 2013. Stockton students participated to collect data for forestry research. See the Instagram post and take a tour of the burn with Robert Williams of Pine Creek Forestry.
AC UPDATE

Stockton's Atlantic City Campus is really taking shape! View photos taken this week and read more about the progress in the Press of Atlantic City.

More than 100 courses are scheduled at the AC Campus this fall. Spread the word to your students.
SPOTLIGHT ON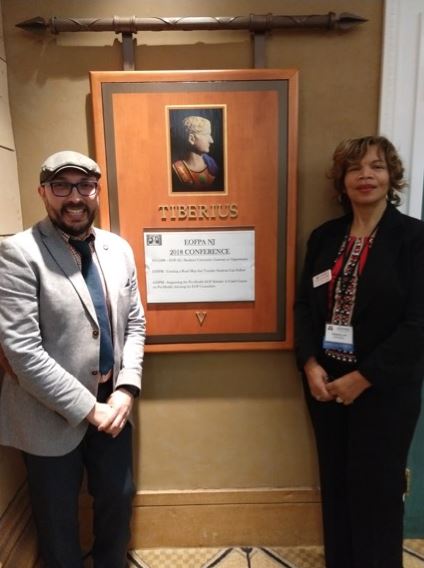 Maralyn Mason
, director of the Educational Opportunity Fund (EOF) Program, and
Daniel Tomé
, director of Service-Learning, presented on the new AC-EOF Program at the EOF PA NJ 2018 Conference on March 21.
The two presented on Stockton's history, the success of the EOF program, resources available to EOF students and the goals and opportunities for the new AC-EOF program.
Service-learning and community engagement opportunities will be incorporated into the program, giving students more experiences to learn, grow and interact with surrounding the community.
"The relationship between Service-Learning and EOF truly supports Stockton's commitment to meet our first-generation and low-income students to ensure they get the most out of high impact practices such as service-learning, internships, project-based learning and so much more," Tomé said.
FRAME-WORTHY
Pinelands Wildlife Collection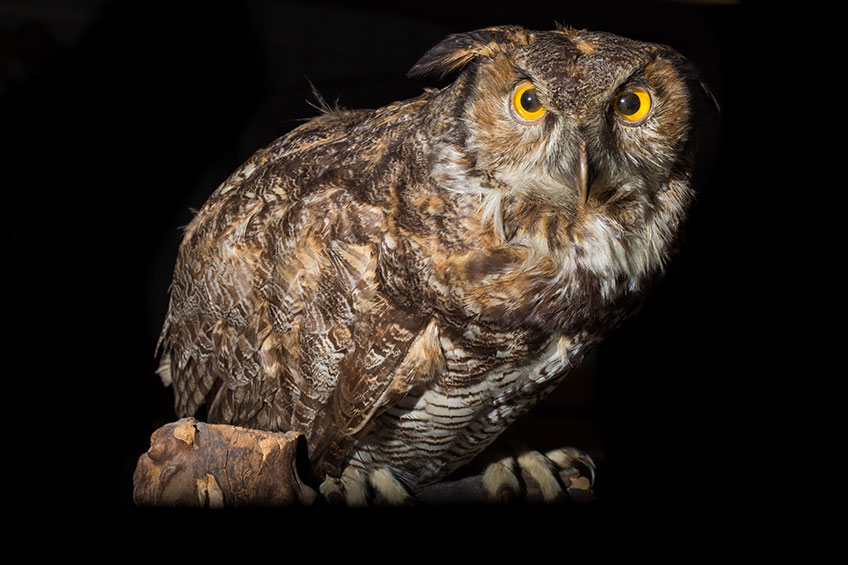 Stockton's pinelands campus is a haven for native wildlife. But the largest collection of native birds, reptiles and fish on campus is not outdoors, but in the bowels of F-wing, where John Rokita, principal lab tech - Animal Labs and Collection Room Facilities, oversees an impressive collection of preserved birds, reptiles and animals that started soon after Stockton was founded and includes a few rare and even extinct species.
Taipei Cultural Center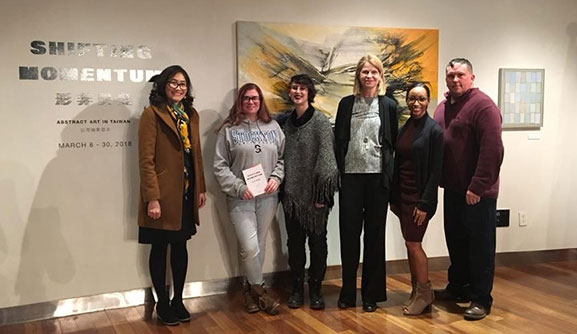 Executive Director of the Noyes Museum Michael Cagno, Noyes Museum Director of Education Saskia Schmidt and Stockton students attended the opening reception at the Taipei Cultural Center in New York City. Works from the Noyes collection were on loan for "Shifting Momentum-Abstract Art in Taiwan" co-curated by Chung-Fan Chang, assistant professor of Art. This exhibition will travel in April to the galleries at Stockton University Kramer Hall and the Noyes Arts Garage of Stockton University.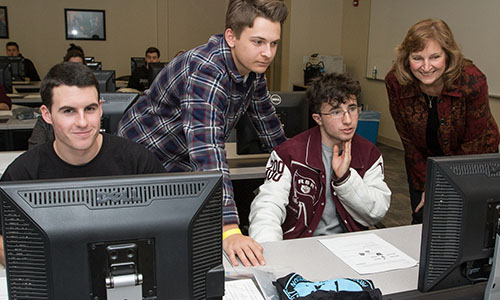 CSTA-SNJ Computer Science Competition
More than 200 high school students put their computer science skills to the test at Stockton University's third annual Computer Science Teachers Association-Southern New Jersey Computer Science Competition on March 16.
WHAT'S TRENDING #STOCKTONU
Facebook:
Michael Levine has a head for business and the heart for social work. Though it may seem an unlikely pairing, the 2001 graduate has turned his double major into a successful career and meaningful nonprofit organization. Read how Levine is shaping lives in the latest issue of Stockton Now.
FROM THE SIDELINES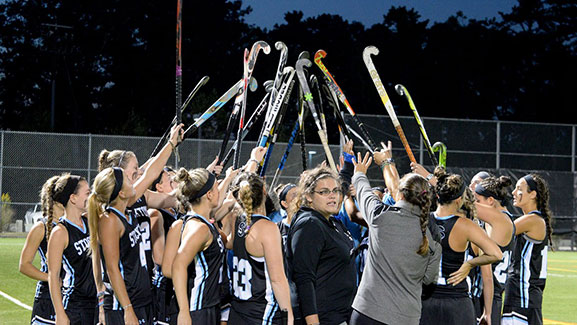 Stockton's field hockey team qualified for a Zag Field Hockey/NFHCA Division III National Academic Team Award from the National Field Hockey Coaches Association.

Senior Sasha Williams was selected All-America Honorable Mention by the Women's Basketball Coaches Association (WBCA) and D3hoops.com.
UPCOMING EVENTS
Wednesday, May 2 – Academic Quad Ribbon Cutting Ceremony
Spring 2018 - Take a Jitney Shuttle Tour to Stockton's Atlantic City Campus
Learn more about living and learning at Stockton in Atlantic City. Mobile tours will all leave from the Stockton Campus Center. The short version tours will be about one hour. Longer tours, which include a walking tour, will take about two hours.

Tour Dates:
March 21 – long – 10 a.m.
April 3 – long – 10 a.m.
April 17 – long – 2 p.m.
April 26 – long – 10 a.m.
For more information, contact Haley Baum or Brian Jackson.
Stockton News | View More News