Stockton News - Friday, Nov. 30, 2018

WHAT WE'RE TALKING ABOUT
Ace Hardware Event Supports Student Veteran Organization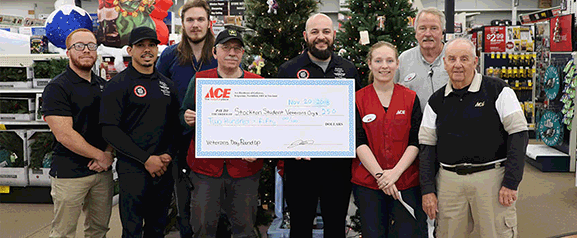 The ACE Hardware stores in Galloway and Brigantine teamed up with the Stockton University Student Veterans Organization to help raise money to support the annual "Friendsgiving" for student and local veterans.
The ACE stores, owned by Joe and Cindy Smith, sponsored a "round-up" event on Nov. 10, where customers at the two stores could round up their bill totals and the extra would go to the SVO.
---
Anthony Melchiorri Shares His Passion With Students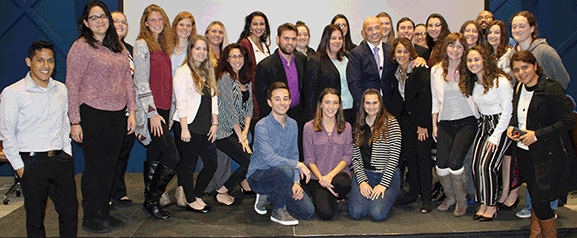 People providing good service are the most valuable resource in the hospitality industry, Anthony Melchiorri told some 150 students, alumni, faculty and staff at Stockton University's Hospitality & Tourism Management Program's Distinguished Guest Speaker program Nov. 19 in the Fannie Lou Hamer Event Room at the Stockton University Atlantic City Academic Center.
---
---
Stockton Hosts Diversity and Inclusion Conference on Nov. 16
"You never know how your past will affect your future until it shows up in your present."
Elizabeth Williams Riley, president and CEO of the American Conference on Diversity, used that phrase several times during the 2018 Diversity in Higher Education Conference on Nov. 16 as speakers addressed how issues of diversity and inclusion have persisted through the generations and affect people today.
---
Stockton Says Bienvenidos to Latino Students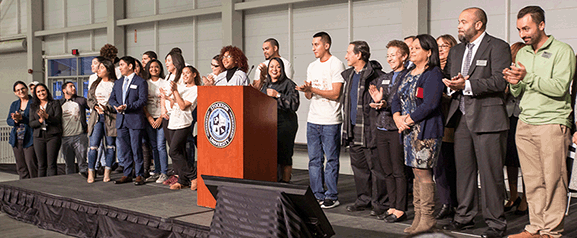 In 1982, freshman student Nelida Valentin arrived at Stockton from Newark with a commitment to making a better life for herself.
"My mom was a single mom and from the age of seven I was her interpreter," Valentin told several hundred high school students at Stockton's annual Latino Visitation Day on Nov. 15. "I knew there had to be something better for my future."
The Instagram story takeover from the event was the most viewed of the month and captured the spirit of the day.
STOCKTON UNIVERSITY ATLANTIC CITY
Stockton Opens Food Pantry at Stockton University Atlantic City
The Press of Atlantic City included the opening of a food pantry at the Stockton University Atlantic City Campus in a series spotlighting resources to aid hunger in South Jersey communities. The feature shared how the initiative began and how the pantry has benefitted Stockton student Cailey Jablonski and other students, as well.
---
Kesselman Speaks at South Jersey Gas Ribbon-Cutting in AC
President Harvey Kesselman spoke at the ribbon-cutting ceremonies for South Jersey Gas, the co-tenant with Stockton at the Atlantic City Gateway Project, on Nov. 27. He reiterated the importance of local leaders, economic development experts and state officials coming together to continue in the revitalization of Atlantic City.
Local and state officials in attendance included Gov. Phil Murphy, Atlantic City Mayor Frank Gilliam, Atlantic City Devco heads Jon Hanson and Chris Paladino, SJI Utilities President Dave Robbins and Jingoli & Son leader Joe Jingoli.
---
Carluccio's Pizza Offers Call-Ahead Option at Stockton Atlantic City
Patrons can now place pick-up orders for Carluccio's Pizza at Stockton Atlantic City.
SPOTLIGHT ON
Hagen is Keynote Speaker at National Conference, Releases Book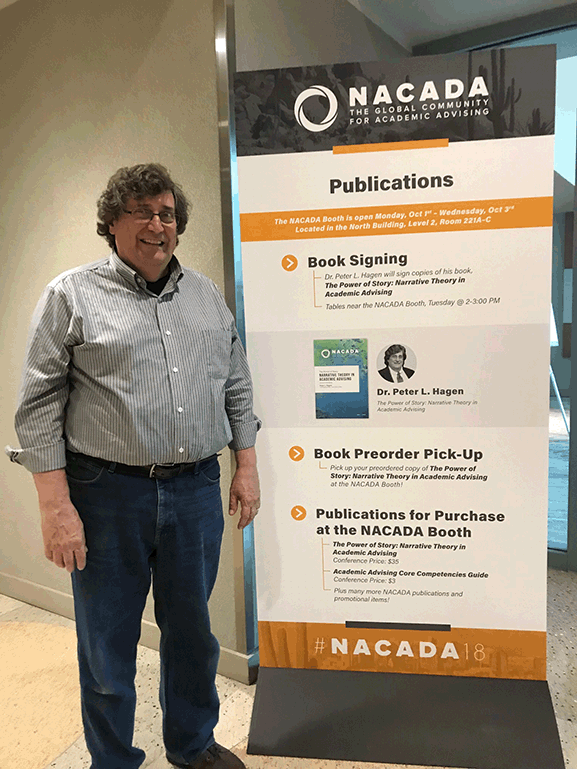 Peter Hagen, associate dean of General Studies and director of the Center for Academic Advising, was the keynote speaker at the National Academic Advising Association National Conference on Oct. 1 in Phoenix, Ariz. which was attended by 3,500 people. His speech, "The Interpretive Turn: It's Our Turn," advocated that advisers should turn more to the humanities in their advising practice and research. That speech has been accepted verbatim as the first article of a new online journal published by NACADA called "The NACADA Review: Academic Advising Praxis and Perspectives" and will appear in the first issue in 2019.
Hagan also released his book, "The Power of Story: Narrative Theory in Academic Advising," at the conference. "It is the first single-authored book of research in academic advising and I can truthfully say that my work led to what became the theme of the Phoenix conference, 'Life Stories: The Art of Academic Advising,'" Hagan said.
The story behind the publication of that book has been published in "The Mentor: Innovative Scholarship on Academic Advising," an online journal published by The Pennsylvania State University. That article is called "On the Value of the Humanities in Academic Advising: A Conversation with Peter Hagen."
---
Hartman's Collaborative Research Published in FASEB Journal
Nate Hartman, associate professor of Biology at Stockton, along with Eric Moss, associate professor at Rowan School of Osteopathic Medicine and his graduate student Jennifer Romer-Seibert, recently had their research published in the FASEB Journal.
Their work explored that the expression of RNA-binding protein, LIN28, causes neural stem cells to prematurely develop into neurons. When this happens, the pools of progenitor cells deplete quickly. As a result, fewer neurons are actually produced.
"This work sheds more light on how the critical timing of events occur during brain development. Once a neuron is produced in the brain, it typically survives until the organism dies. This means that small changes in molecular pathways that affect neural stem cell behavior can have profound effects that affect an individual for their entire lifetime," Hartman said. "Going forward, Dr. Moss and I hope to continue our collaboration and encourage more faculty and student engagement in the project."
---
NJECC Sweepstakes Winner: Dianne Stalling
Congratulations to Dianne Stalling, assistant director of Student Development, for winning the Nov. 16 Stockton New Jersey Employees Charitable Campaign (NJECC) sweepstakes. Stalling "made a wave" and was rewarded a $50 gift card to Shoprite and a $10 gift card to Casciano Coffee Bar in Hammonton.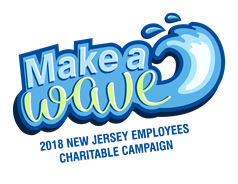 The statewide campaign runs through Dec. 31. Every week, all Stockton employees who have donated through the campaign will be put into a drawing for a sweepstakes prize.

If you plan to make a gift through payroll deduction, you can register and donate through the NJECC online giving portal or fill out a paper pledge form. If you plan to make a one-time donation, please fill out a paper pledge form. Email stocktonnjecc@stockton.edu or stop by Human Resources (J115) to request a paper pledge form.
FRAME-WORTHY
Picture Stockton...Reaching for the Stars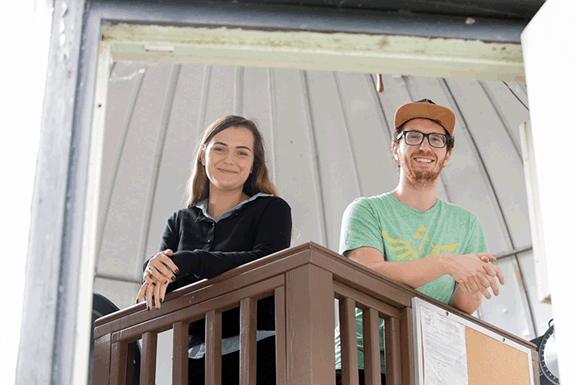 Joseph Trout saw Halley's Comet from Stockton University's Harold E. Taylor Observatory as an undergraduate student in 1986.
Now, as an associate professor and program coordinator of Physics, Trout is working with his students to refurbish the Observatory, located off of Pomona Road, so it can be re-opened for public viewing and research.
Community member David Stout made a gift to Stockton in memory of his son, Timothy, who was an amateur astronomer. His gift is helping students reach for the stars.
---
Faculty and Staff Honored at Annual Dinner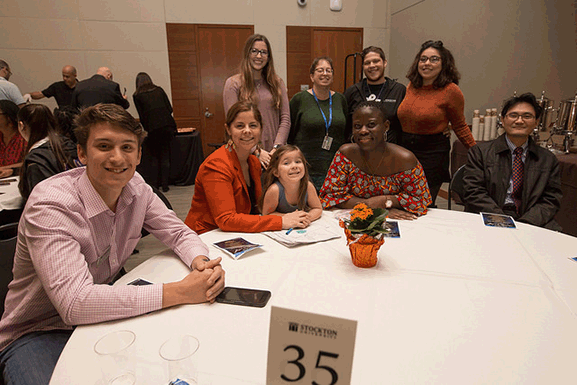 The 34th Annual Student, Faculty and Staff Dinner on Nov. 15 brought some 350 members of the Stockton community to the Campus Center Event Room to celebrate the support they receive both on and off campus.
"This is a dinner about supporting each other and holding each other up," said Pastor Jeff Conley of Trinity Alliance Church. "You were invited here because you have made a difference."
WHAT'S TRENDING #STOCKTONU
Instagram: Stockton's Model UN experience all the way from China highlighted their adventures in Shanghai and Xi'An.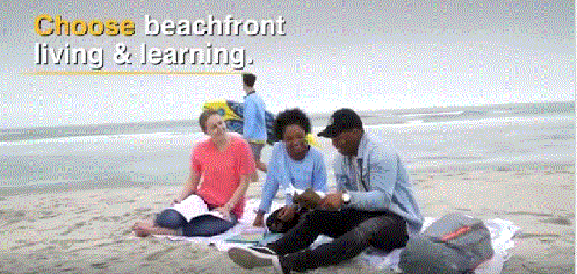 Facebook: Stockton's latest commercial is playing on the Food Network, TruTV, MTV, Hallmark, Freeform and Comedy Central. Watch it to see why students #ChooseStockton.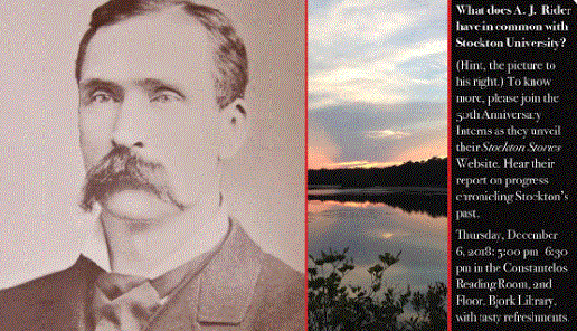 Twitter: Who is A.J. Rider? What does he have in common with #StocktonU? Hint: It involves #LakeFred and fruit. Hear the story at 5 p.m. on Dec. 6 in the Constantelos Reading Room, second floor of the Bjork Library, as 50th Anniversary interns unveil their #StocktonStories
OSPREY NOTES
FAFSA Fridays
Do you have students who are looking for financial aid assistance? The Office of Financial Aid is hosting "FAFSA Fridays" every Friday now through Dec. 7 from 10 a.m. to 12:45 p.m. in front of the E Wing library to assist students with the financial aid process.
---
Annual MLK Day of Service Registration is Open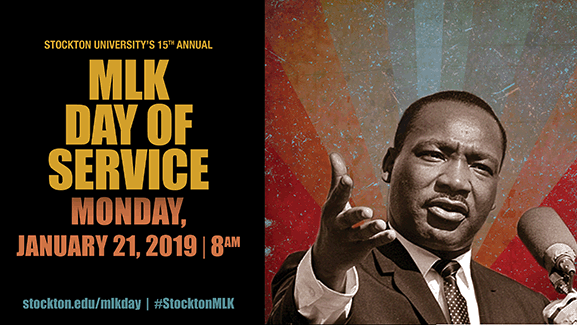 Stockton will celebrate its 15th anniversary of the Dr. Martin Luther King, Jr. Day of Service on Monday, Jan. 21, at all locations. Registration for the event is now open. Projects will be hosted at the Galloway campus, Stockton Atlantic City, Kramer Hall in Hammonton, the Tuckerton Seaport and the Sam Azeez Museum in Woodbine.
You can also nominate a student, club, staff or faculty member or an alumnus for a Community Engagement Award. Submissions are due by 5 p.m., Friday, Dec. 14, and can be completed online.
Register to participate in Day of Service or submit a Community Engagement Award nomination here.
---
Strategic Planning Update
Stockton's Institutional Strategic Planning Steering Committee, co-chaired by DonnaAlbano, associate professor of Hospitality & Tourism Management Studies, and Peter Baratta, chief planning officer, worked extensively with the Stockton community and an external consulting firm to develop initial drafts of Stockton's next strategic plan. Lori Vermeulen, provost and vice president for Academic Affairs, will be leading the implementation of the new strategic plan. She has been presenting to multiple audiences this fall, summarizing the key elements of the draft plan and soliciting feedback.
The Stockton community is encouraged to read the current draft located on the Institutional Strategic Plan website and to submit feedback on specific questions about the current draft and the implementation. Note that feedback can be submitted with an anonymous option and can also be emailed directly to StrategicPlan@stockton.edu. Please contact John Smith, executive assistant to the provost, at john.smith@stockton.edu if you have questions.
FROM THE SIDELINES
Stockton Plays Penn in Exhibition at Palestra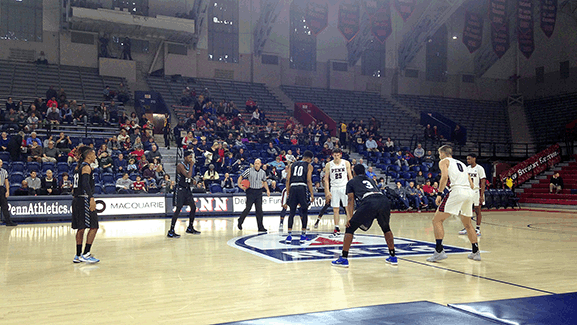 Stockton University visited the fabled Palestra to play the University of Pennsylvania in an exhibition game on Nov. 24. The Ospreys fell 112-63 to Penn in the contest, which does not count towards either team's record.
The Press of Atlantic City also shared a feature story about the Palestra experience and what it meant on a sentimental level to Scott Bittner, head coach of Stockton's men's basketball team.
Daniel Moscovici, associate professor of Environmental Science and Geology, attended the game with his daughter, Zoe (pictured).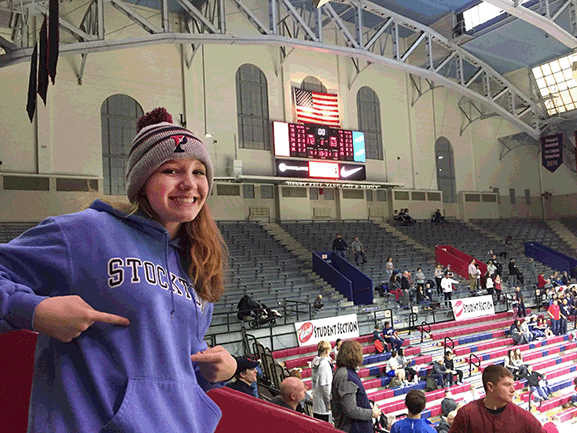 Zoe is a student at University of Pennsylvania, and Moscovici received both his master's and doctoral degrees from Penn. They cheered on both institutions at the game.
UPCOMING EVENTS
Sunday, Dec. 2 – Open House
Friday, Dec. 14 – Men's Basketball Game at Boardwalk Hall