Stockton News - Friday, Dec. 14, 2018

WHAT WE'RE TALKING ABOUT
Activist in Residence Shares Perspectives on Women in Prison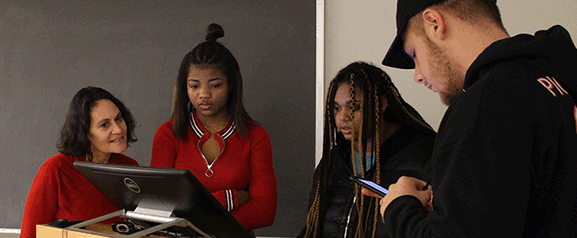 From the life of women in prisons to learning from films, Leanne Trapedo Sims, the 2018-19 Vera King Farris Fellow and Activist in Residence, is bringing a new perspective to Stockton University this yea
---
Students Take Sustainability to 'The Office'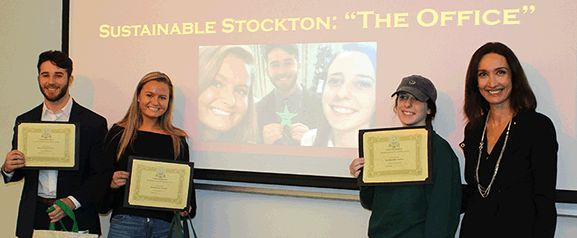 A takeoff on the TV show "The Office" took first place in the sustainability video class project and competition in Associate Professor of Business Studies & Marketing Naz Onel's Sustainability Marketing class.
---
---
Unidos Celebrates Latino History, Culture at Stockton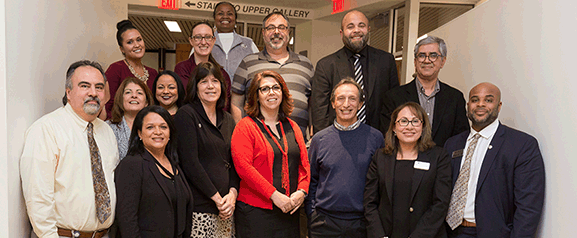 A closing reception was held on Nov. 29 for the newly-formed group Unidos that held lecture series and socials at different Stockton sites during the fall.
At the reception, Tait Chirenje, associate professor of Environmental Science/Sustainability, gave a demonstration and history of the dances salsa and bachata.
STOCKTON UNIVERSITY ATLANTIC CITY
Stockton AC's Holiday Spirit Parades Around Town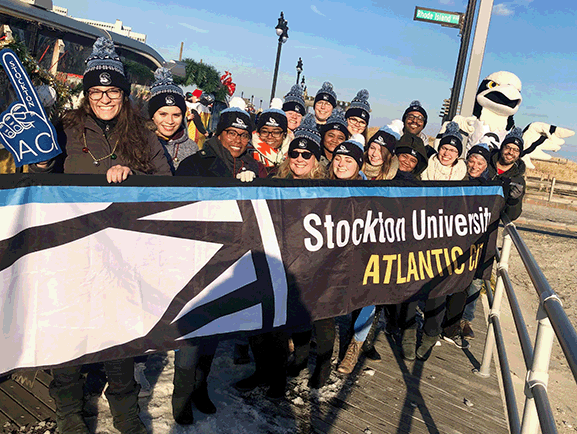 Stockton Atlantic City got into the holiday spirit by participating in the 2018 Atlantic City Christmas Parade that was held on Saturday, Dec. 8. See more photos from the parade.
SPOTLIGHT ON
Cavaliere Presents Keynote, Research Highlighted at Two International Events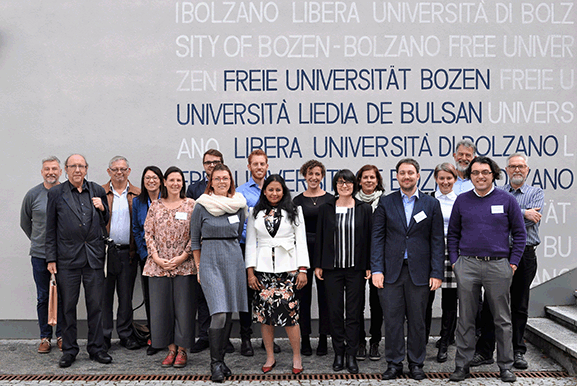 Christina Cavaliere, assistant professor of Hospitality & Tourism Management Studies, was a keynote presenter for the international academic event, "Tourism Sustainability and Regional Development," Nov. 4-6, at the Free University of Bozen-Bolzano in Italy. She represented North America at the international event that brought together perspectives from top scholars working on tourism sustainability and regional development from around the world.
Her keynote presentation was "Critical Thinking and Sustainable Tourism in a Time of Political and Educational Crisis." Cavaliere was invited to present her research after the organizers attended her peer-reviewed paper this past summer at the 8th Advances in Hospitality and Tourism Marketing and Management Conference (ATHMM) Conference in Bangkok, Thailand. Her keynote focused on a two-year empirical research project that she has been conducting with co-authors from Clemson University and the University of Waterloo in Canada.
"The invitation to serve as a keynote speaker was a tremendous opportunity to meet with top international scholars in the field of sustainable tourism and regional development. As part of my keynote presentation, I was able to share insights from a two-year empirical study that has resulted from collaborations with colleagues from Clemson University and the University of Waterloo in Canada," Cavaliere said.
Cavaliere had additional research presented at the international conference, "Sustainability and Development Conference," Nov. 9-11, at the University of Michigan. The paper, "Mobilizing the Private Sector in Tourism: A Conceptual Framework of Corporate Social Environmental Responsibility Towards Improvements in Bio-Cultural Conservation and Biocapacity," is co-authored by Cavaliere and Tina Zappile, associate professor of Political Science.
"The peer-reviewed paper that was accepted for presentation at the international Sustainability and Development Conference marks the beginning of an exciting research agenda that Dr. Zappile and I will undertake in 2019 focused on biocultural conservation and biocapacity. We look forward to our continued collaboration," Cavaliere said.
---
NJECC Sweepstakes Winner:Jennifer Barr
Congratulations to Jennifer Barr, professor of Business Studies/Marketing for winning last week's Stockton New Jersey Employees Charitable Campaign (NJECC) sweepstakes. Barr "made a wave" and was rewarded a $100 gift card to The Noyes Arts Garage.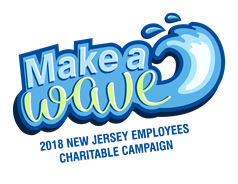 The statewide campaign runs through Dec. 31. Every week, all Stockton employees who have donated through the campaign will be put into a drawing for a sweepstakes prize.

If you plan to make a gift through payroll deduction, you can register and donate through the NJECC online giving portal or fill out a paper pledge form. If you plan to make a one-time donation, please fill out a paper pledge form. Email stocktonnjecc@stockton.edu or stop by Human Resources (J115) to request a paper pledge form.
FRAME-WORTHY
Illuminating Workshop Focuses on Korean Culture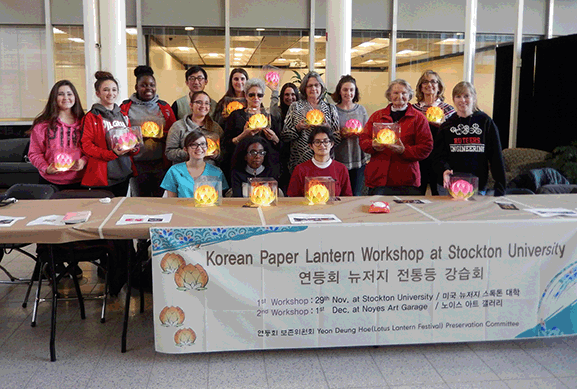 A free Korean paper lantern-making workshop was held on Nov. 29 at Stockton's Galloway campus in conjunction with the "Korean Lantern Exhibition: Open-Hearts in Lights" exhibit that was on display at The Noyes Arts Garage of Stockton University from Oct. 20-Dec. 1.
---
Stockton Chorus Performs for Packed House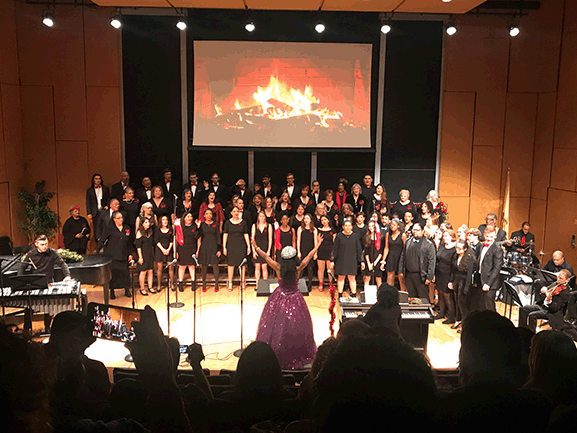 Beverly Vaughn, professor of Music, leads the Stockton University Chorus, one of the four choirs along with the Freedom Singers, as they performed in front of a standing-room-only audience during the Holiday Choral Concert in the Alton Auditorium on Dec. 2.
---
Stockton Decks the Halls (And Doors)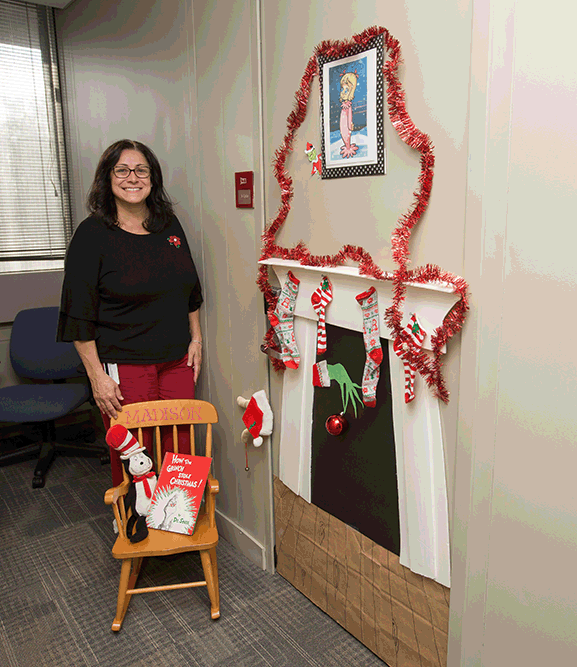 Festive faculty and staff in the School of Education participated in a door-decorating contest for the holidays, and judging was held on Thursday, Dec. 13. First place went to Susan Cydis (above), associate professor of Education-Literacy; second place went to Norma Boakes (lower left), associate professor of Education; and third place was John Gray (lower right), assistant dean of Education. Commended: Wendy Sage, technical assistant, and Priti Haria, associate professor of Education-Special Education.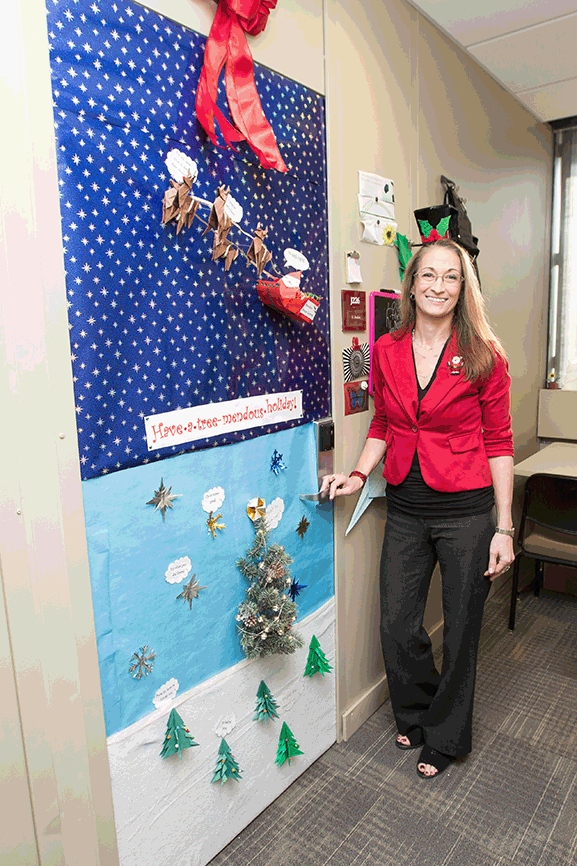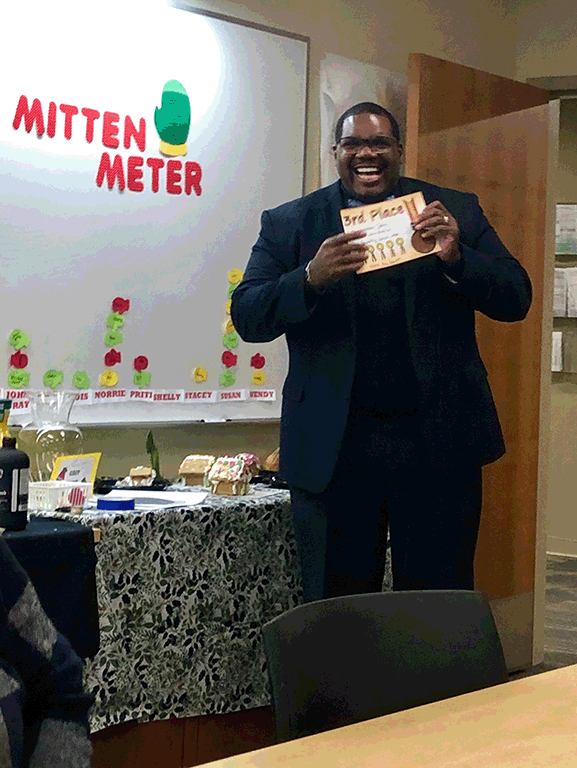 WHAT'S TRENDING #STOCKTONU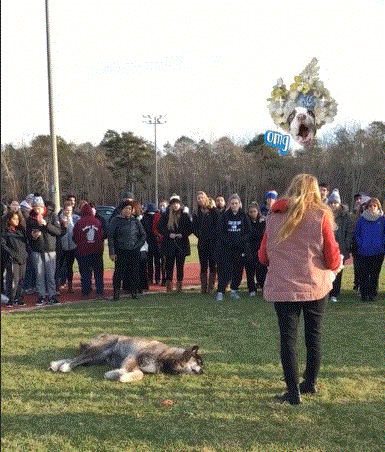 Instagram: On Dec. 10, wolves and wolf-dogs from Howling Woods Farm paid a visit to Stockton's Galloway campus to educate students and staff about their mission to continue to rescue the species and help to preserve it in the wild.
The visit was also featured in a Stockton photo story.
---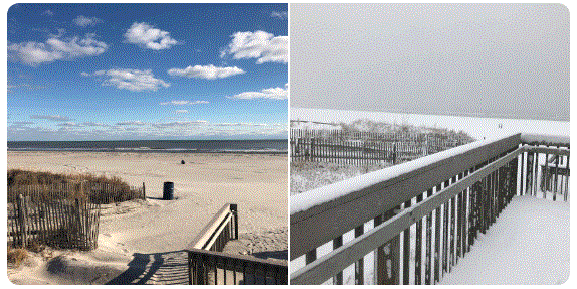 Twitter: #TransformationTuesday: There's something magical about snow on the beach. The #StocktonAC campus saw its first snowfall last week.
---
Facebook: Stockton University has been awarded a state grant to establish a College Bound Program based at the #StocktonAC campus starting in early 2019.
OSPREY NOTES
Annual MLK Day of Service Registration is Open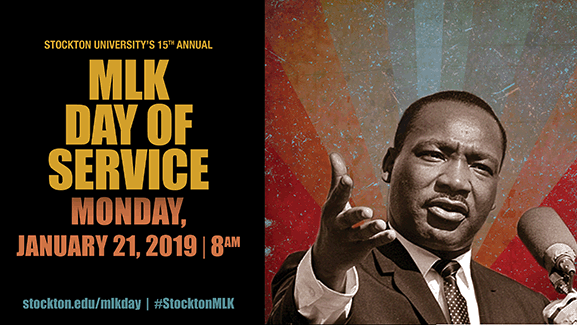 Stockton will celebrate its 15th anniversary of the Dr. Martin Luther King, Jr. Day of Service on Monday, Jan. 21, at all locations. Registration for the event is now open. Projects will be hosted at the Galloway campus, Stockton Atlantic City, Kramer Hall in Hammonton, the Tuckerton Seaport and the Sam Azeez Museum in Woodbine.
You can also nominate a student, club, staff or faculty member or an alumnus for a Community Engagement Award. Submissions are due by 5 p.m., Friday, Dec. 14, and can be completed online.
Register to participate in Day of Service or submit a Community Engagement Award nomination here.
---
Strategic Planning Message from the Provost
"I am enjoying the feedback being provided on the Institutional Strategic Plan. Many thanks to all of you for your thoughtful comments and suggestions. The Strategic Plan power point slide deck I used during my presentations is posted online for you to view at your convenience. Please provide your responses to the questions that I have posed before Stockton pauses for the holiday break, by clicking the Questions and Feedback link on the Institutional Strategic Plan website or send email to StrategicPlan@stockton.edu. Further, a discussion board has been started on Blackboard for those who wish to share comments with the community. To refresh your memory, here are the questions: 1) Weigh in on the five areas of focus – Are they the correct ones? 2) Provide questions for exploration for each proposed area of focus. 3) Suggest guiding principles for the implementation plan.
I wish you a happy and safe holiday season and a smooth finish to the semester. Many thanks for all that you do for Stockton and for our community."
-Lori A. Vermeulen, provost and vice president for Academic Affairs
---
Your Feedback Requested- Stockton University ADA Campus Survey
The Stockton ADA-Rehabilitation Act Steering Committee is conducting a survey to gauge campus understanding of the services and practices that help to make our physical and online campus a welcoming environment for all. The University community is invited to take the survey.
FROM THE SIDELINES
Stockton Competes in Fast Times Before Finals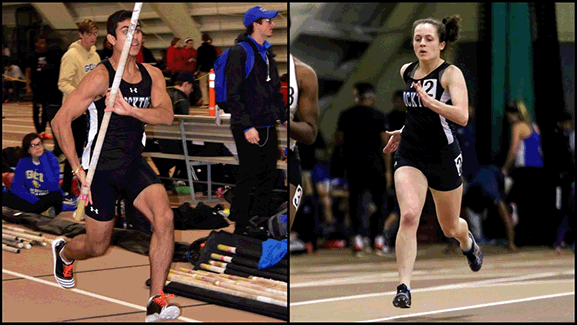 Stockton University competed in the Fast Times Before Finals meet at Lehigh University, the second and final meet for the Ospreys before semester break. The meet featured a mixture of NCAA Division I, II and III teams from Pennsylvania plus Stockton and Rowan.
---
DiElmo Selected to All-ECAC Second Team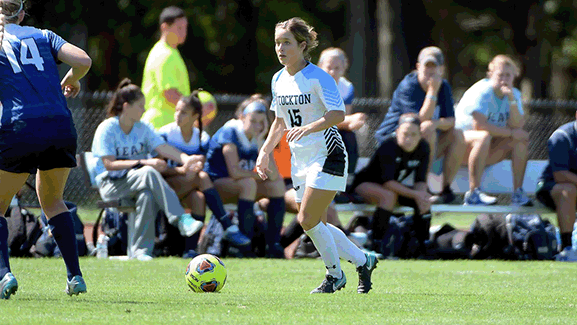 Stockton University sophomore Dasey DiElmo was selected to the All-ECAC Second Team, adding to a list of 2018 postseason honors that also includes NJAC First Team and All-South Atlantic Region First Team by the United Soccer Coaches.
UPCOMING EVENTS
Friday, Dec. 14 – Faculty and staff are invited to Stockton's Annual Holiday Party. Festivities begin at 2 p.m. today in the Campus Center. Please remember to bring a non-perishable food item to support our local food pantry.
---
Friday, Dec. 14 – If you don't have plans tonight, go check out the Men's Basketball Game at Boardwalk Hall. Free for Stockton students, faculty and staff!
---
Thursday, Dec. 20 – Transfer Admissions Day at Manahawkin Campus