Stockton News - Friday, May 3, 2019
WHAT WE'RE TALKING ABOUT
Stockton Notches Best Finish Ever at MARC Championships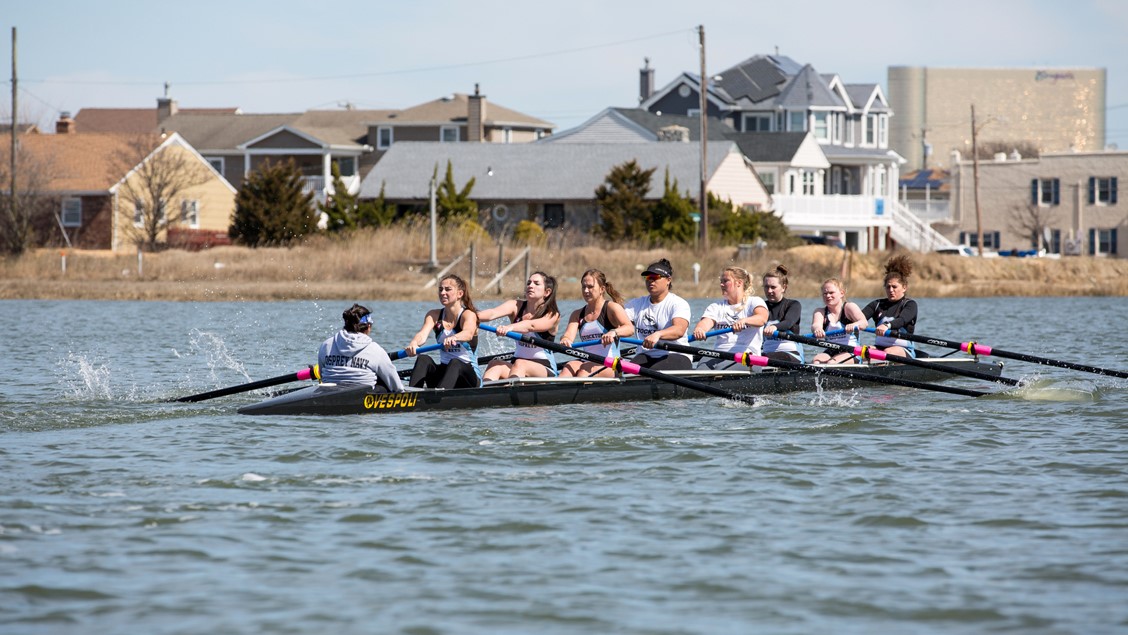 Stockton University Women's Rowing produced their highest point total and best finish ever when they placed third with 58 points at the Mid-Atlantic Rowing Conference Championships on April 27 in Lewisberry, Pennsylvania. The performance was yet another big step for the burgeoning Stockton women's rowing program. Strong winds forced extensive schedule changes, but all events were completed except for the pairs.

Stockton will compete next at the world-famous Dad Vail Regatta in Philadelphia on Friday, May 10- Saturday, May 11.
---
Trustees Approve Trade of Carnegie Center for A.C. Boathouse
Stockton University plans to negotiate an agreement with the Atlantic City Board of Education to exchange the Carnegie Center, which is owned by Stockton, for the Atlantic City Boathouse, which is owned by the school district.
The Stockton trustees approved a resolution at their May 1 meeting authorizing the president or his designee to negotiate the sale of the Carnegie Center at 35 Martin Luther King, Jr. Blvd., in exchange for the Boathouse, at 3401 Fairmount Ave.
The Press of Atlantic City covered the story.
---
Two Students Receive First Alan F. Arcuri Fund Awards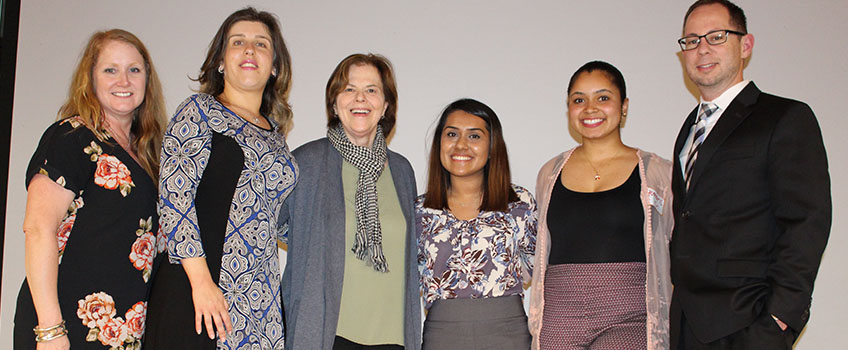 Stockton University students Nabila Sudha of Egg Harbor Township and Yomaris Acosta of Mays Landing were awarded the first Alan F. Arcuri Pre-Law Fund Awards in a ceremony at the Lakeside Lodge on April 23.
The fund, started in memory of Arcuri, a former Stockton professor known for his tireless efforts in advising pre-law students, will assist students by providing a stipend to cover the cost of a prep program for the LSAT exam and providing mentors for them as they apply to and attend law school.
---
Veterans Honored at Annual Coining Ceremony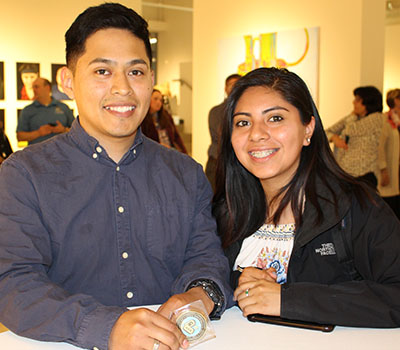 Graduating seniors with ties to the military were presented with special Stockton coins at a ceremony in the Art Gallery on April 25.
Sixty seven seniors are eligible for the coin this year. Jason Babin, director of the Office of Military and Veteran Services, and Christopher Catching, vice president of Student Affairs, made the presentations.
STOCKTON UNIVERSITY ATLANTIC CITY
MSW '19 Students Close Out Semester at the Beach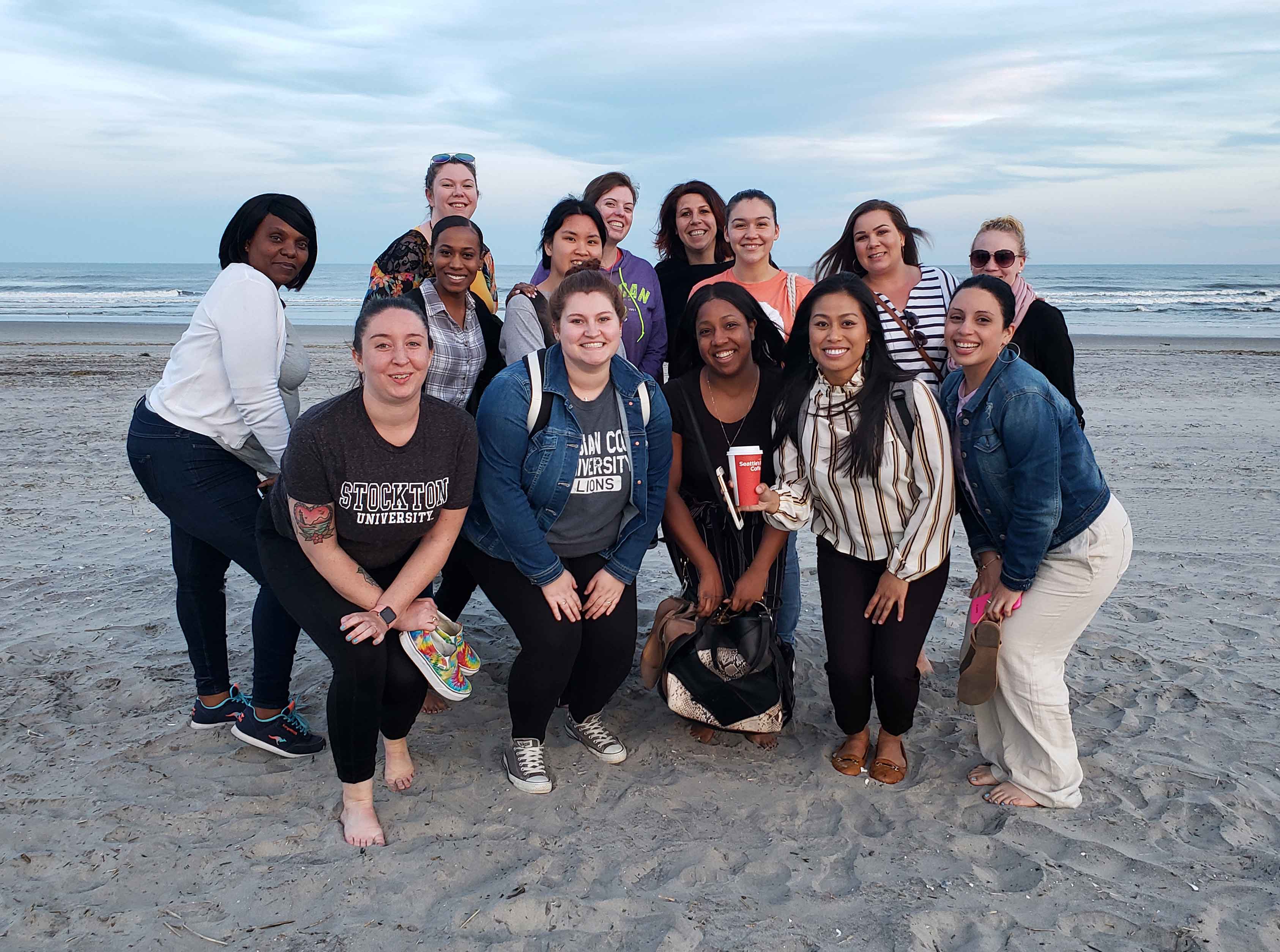 Graduating students in the Master of Social Work program, based in Stockton University Atlantic City, closed out the semester with their toes in the sand accompanied by the sounds of the sea on April 24. They held their final Trauma Informed Social Work Course review there, a soothing way to end their graduate school experience.
"Students learned about the many facets of trauma across the lifespan, including the neurological, behavioral and social impacts. They also learned a great deal about themselves when we studied the Adverse Childhood Experiences (ACES) work in public health. We ended the semester learning about the physiological and emotional impact of secondary traumatic stress upon social workers, and ways for students to inventory themselves and those they supervise as a preventative measure," Robin Hernandez-Mekonnen, associate professor of Social Work, said. "We finished our journey in the sand, highlighting the benefits of nature in our own self-care. Students shared about their emotional and powerful journey as graduate students and their plans to go out and change the world. Congratulations MSW '19 students!"
The MSW Program celebrated its 10-year anniversary in November 2018 at its new home, Stockton Atlantic City.
SPOTLIGHT ON
Paige Richards Named 2019 Newman Civic Fellow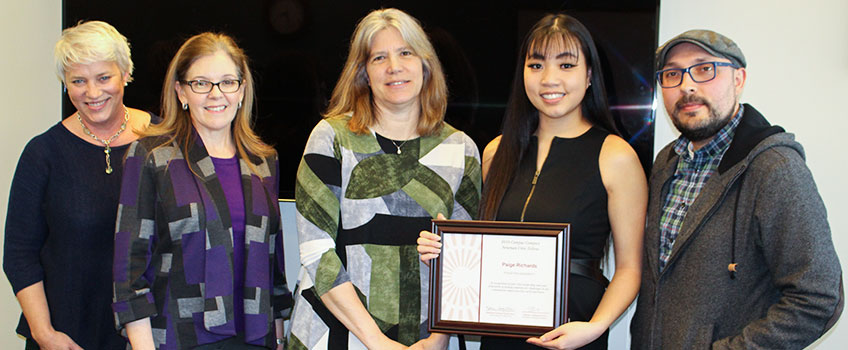 Stockton University sophomore Biology major Paige Richards has been named Stockton's 2019 Newman Civic Fellow in recognition of her extensive community service and outreach.
"Paige is one of the strongest Service-Learning student leaders," said Service-Learning Director Daniel Tomé, who nominated Richards for the award. "She's also been doing a lot of work to get the Stockton name out. She's very dedicated to her school."
D'Agostino Presents at Conference, Wins Hacking Competition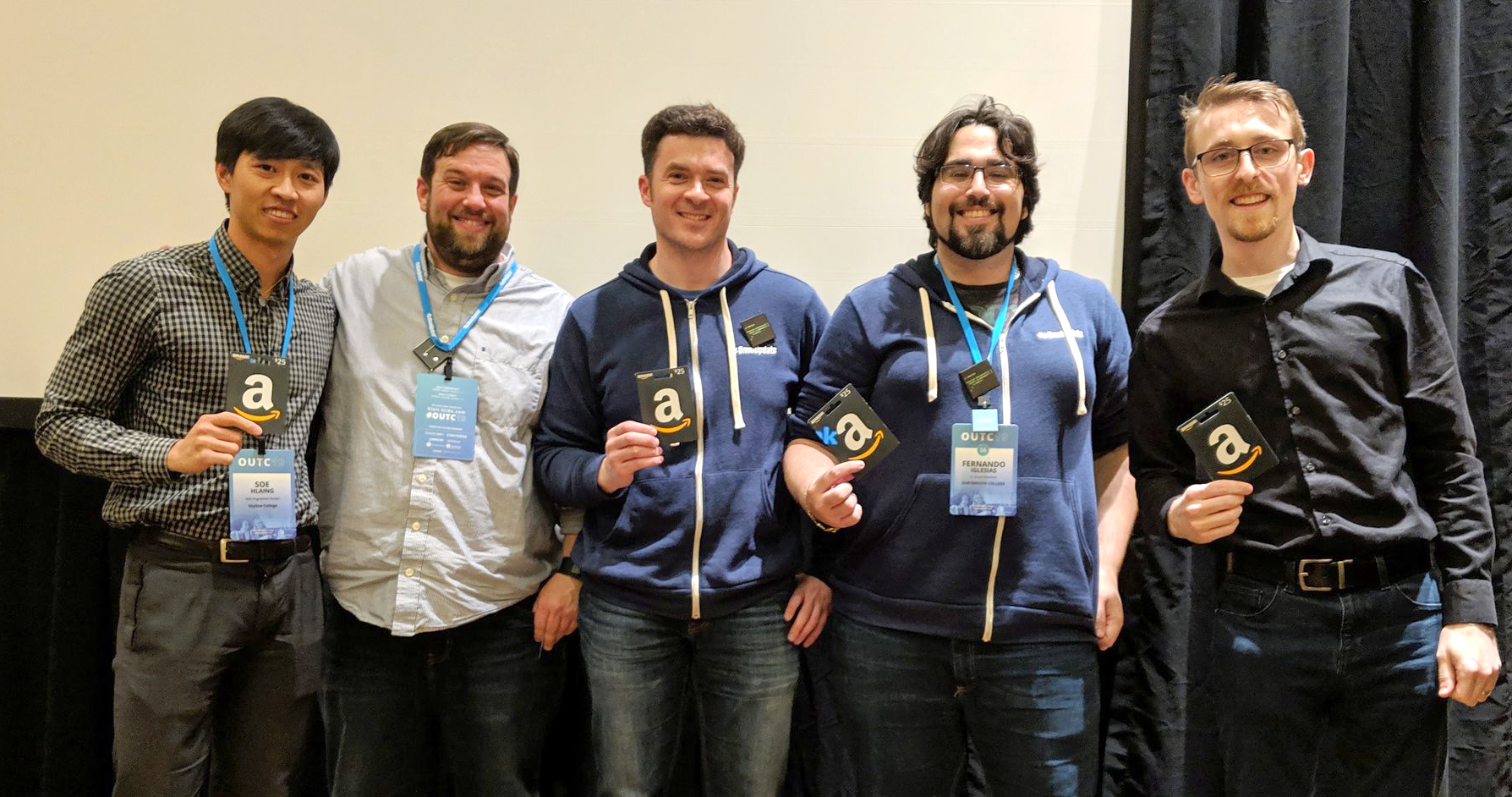 Joe D'Agostino (pictured third from left), director of Web Communications, presented at the OUTC19 Conference that was held from April 14-18 at the Hyatt Regency Orange County in Anaheim, California. His presentation, "Using Google Lighthouse to Find a Faster Website," focused on how to use Google Lighthouse, including its audits for performance, accessibility, SEO progressive web apps and more.
D'Agostino was also on the winning team for the conference's hackathon competition for the third consecutive year. His team, consisting of Aaron McCoy of the University of Georgia; Fernando Iglesias of Dartmouth College; Soe Hlaing of Skyline College; and Nick Taylor of Allegany College of Maryland, created OUSH -, a command line interface to OU Campus. They leveraged their Application Programming Interface (API) to add a new user from a command line, check-in all files, check-out all files, publish a site, as well as help.
"All my teammates were in their first hackathon, so I took on the captain/coach (or grandpa) role for the team. We worked so well together, it was amazing that in just a few hours we were able to develop a fully functioning command line interface to OU Campus," D'Agostino said. "My teammates were amazing and it was an absolute blast to represent Stockton University at the OUTC19 Hackathon and during my presentation. I look forward to sharing the new information I gained at the conference with our amazing web team and content managers. We've got some great new ideas/upgrades coming soon."
D'Agostino was recognized on May 2 for five years of employment at Stockton during the 2019 Employee Recognition Day Breakfast and Awards Ceremony.
Coker Goes Above and Beyond in Res Life Role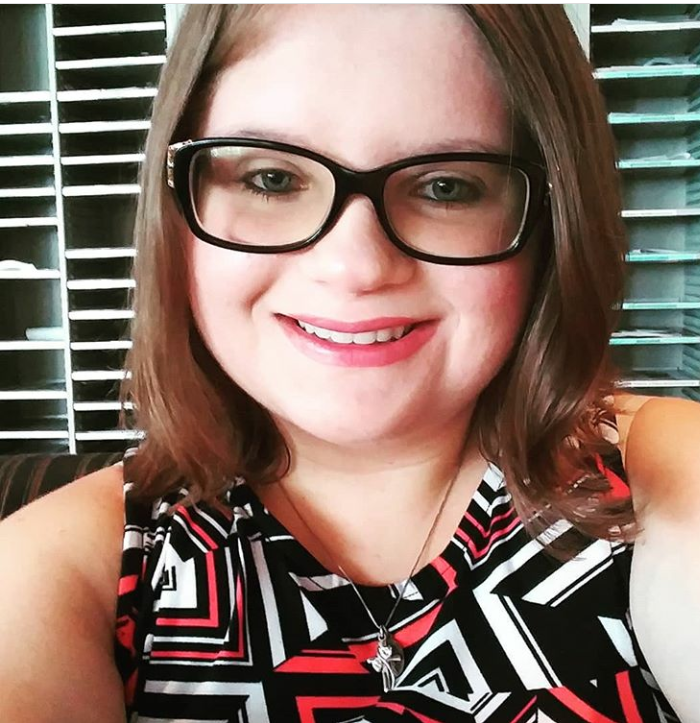 Julie Coker '20 is a first-year resident assistant from Housing II, G-K, at Stockton University who oversees a floor of first-year students. Coker, an advocate for mental health, was recently featured in "Our Stories, Ourselves: Beating the Stigma of Mental Health in Colleges and Universities," a book dealing with mental health issues.
While pursuing her bachelor's degree in Social Work at Stockton, she is also the president of Active Minds, a national organization on college campuses that works to destigmatize the views of mental health to encourage people to seek support when they need it.
FRAME-WORTHY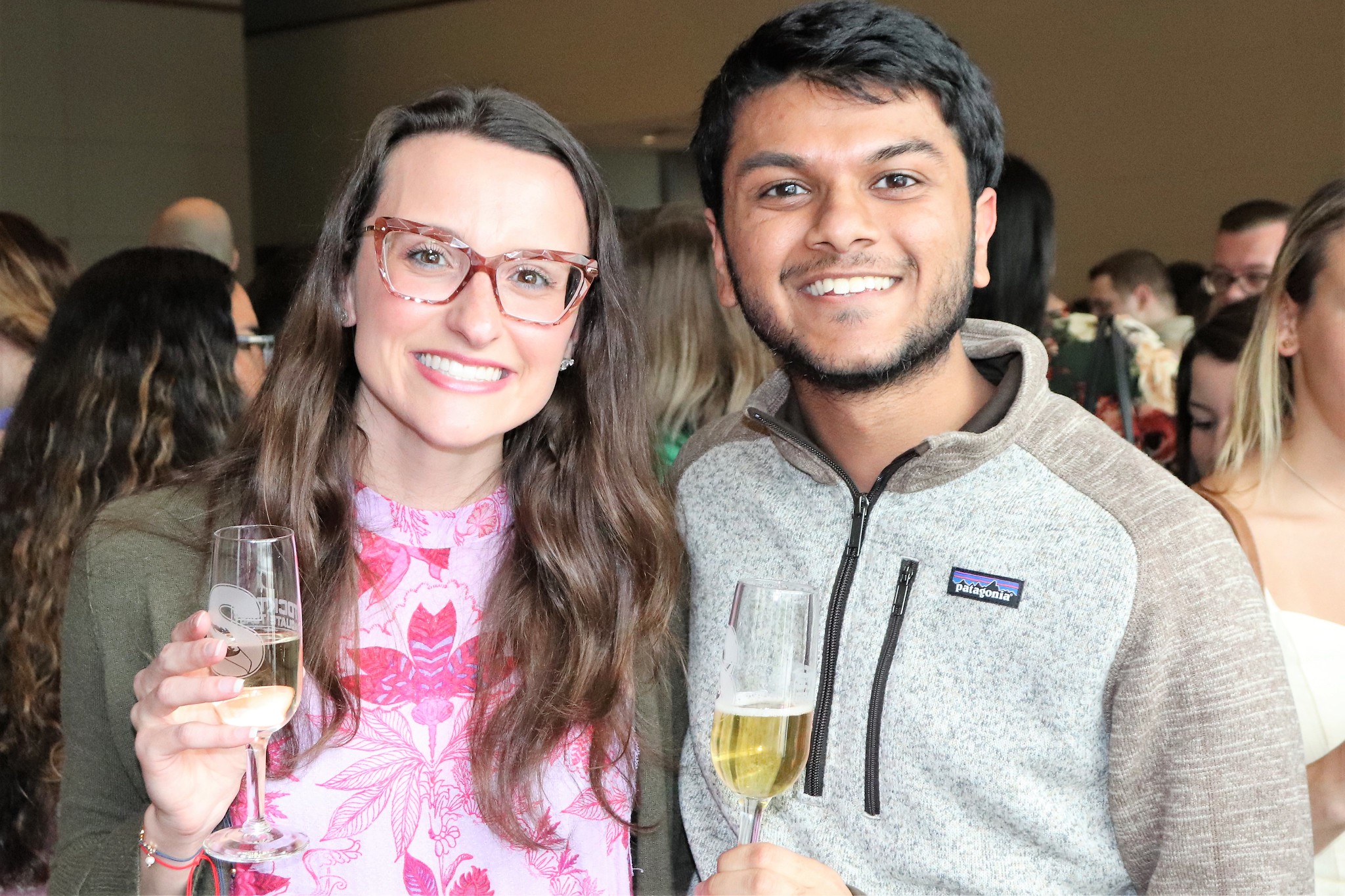 Grads Bubble Over with Excitement, Accomplishment
Graduates celebrated their accomplishments with a toast to the Class of 2019 at Grad Toast on April 25.
Attendees had the opportunity to dine with friends, faculty and staff and win prizes at the annual event.
See more photos from the toast on flickr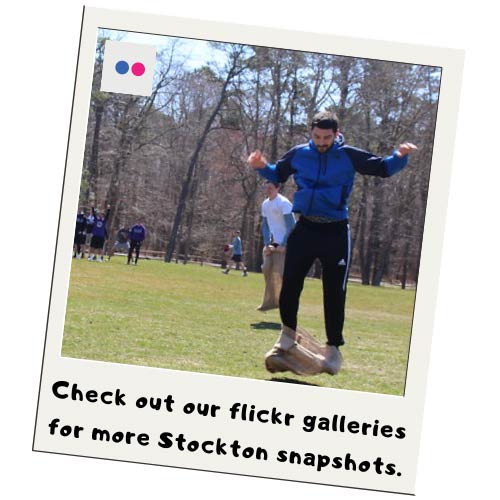 WHAT'S TRENDING #STOCKTONU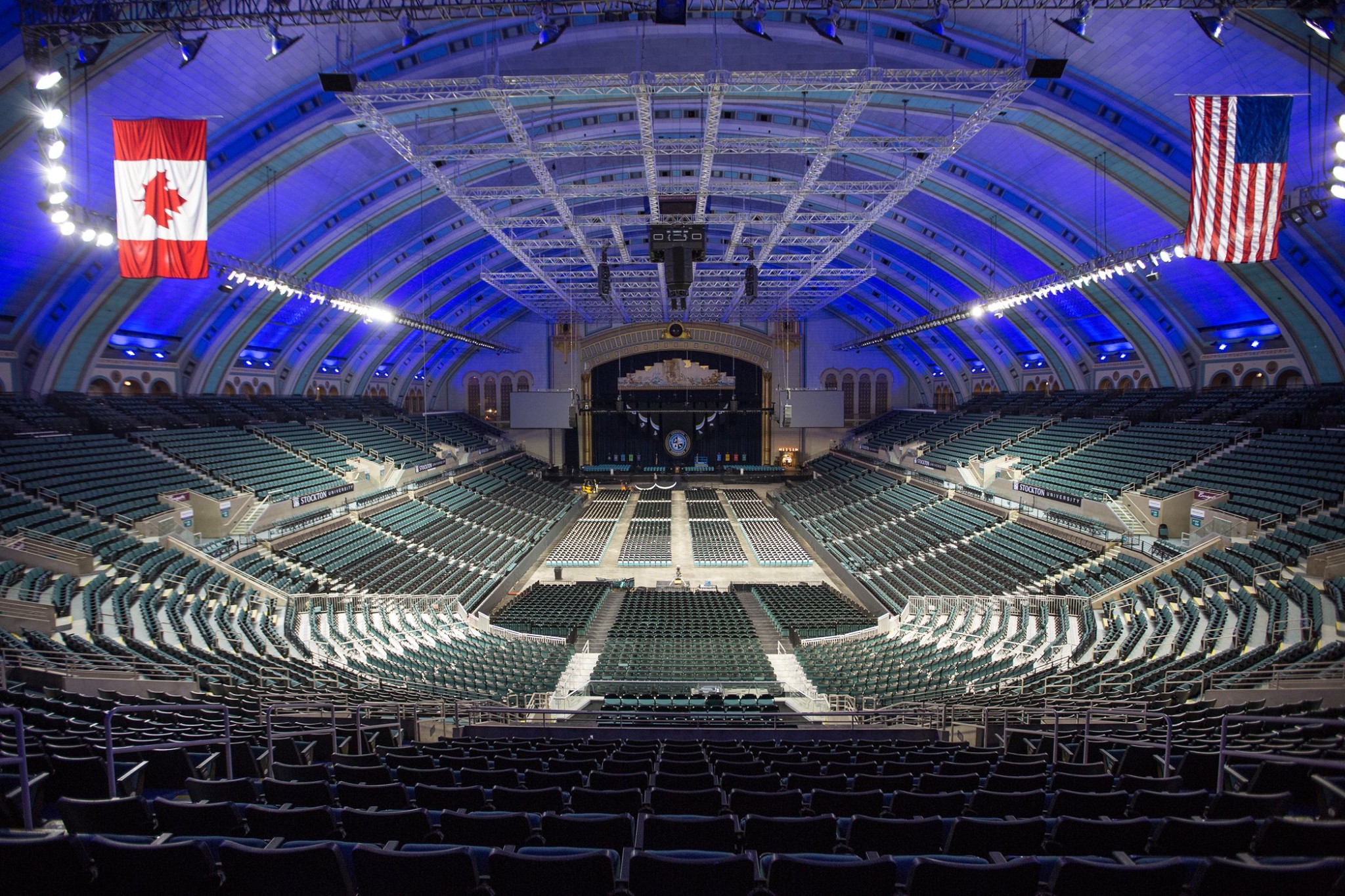 Facebook: Countdown to Commencement is on! One of these seats will be yours on May 10.
Instagram: New Ospreys share their committment to Stockton during Decision Day on May 1.
THE SIDELINES
Stockton Sweeps CSAC Awards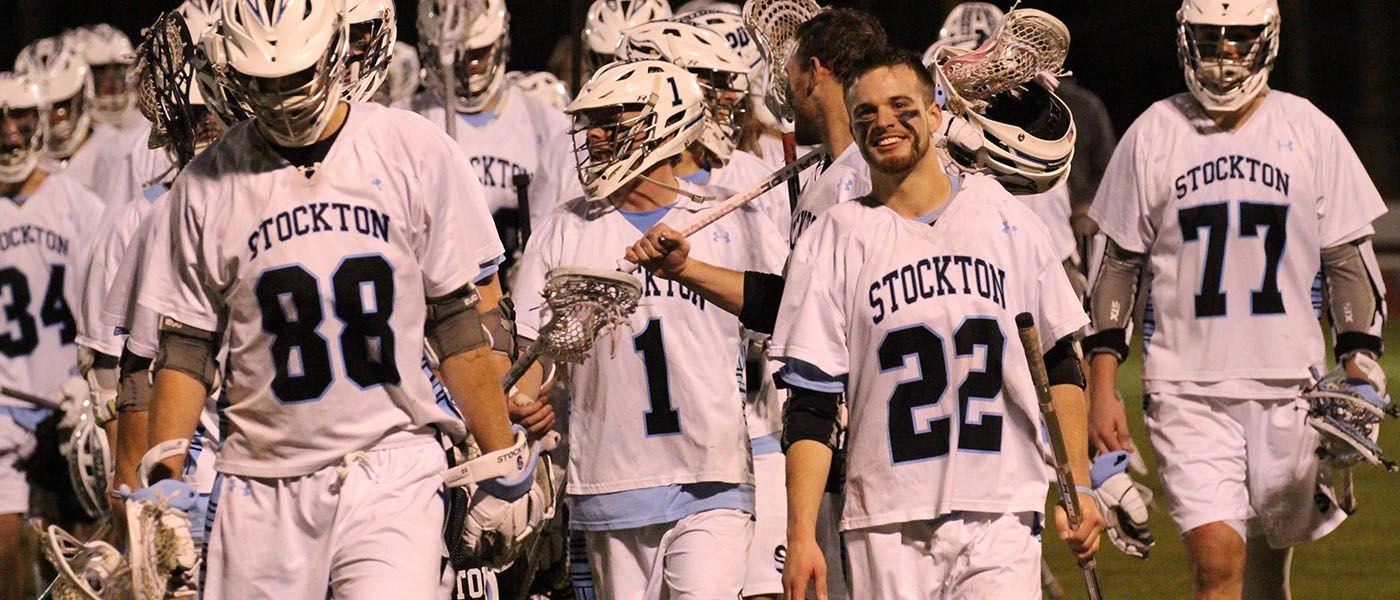 Stockton University, in its first year in the Colonial State Athletic Conference, swept all four major awards and placed 12 players on the All-CSAC Men's Lacrosse Team. The Ospreys finished first in the conference with a 6-0 league record and are the No. 1 seed for the CSAC Tournament.
Dermen, Hubbard, Wharton Receive Awards at Athletics Banquet
Stockton Athletics held its annual awards brunch at the Campus Center Event Room on April 28 with a crowd of nearly 250 in attendance to salute the Osprey student-athletes. Award-winners include Colin Wharton, Stockton Male Athlete of the Year; Kaitlyn Dermen, Stockton Female Athlete of the Year; and Kennedy Hubbard, Student-Athlete Advisory Committee (SAAC) Unsung Hero Award.
MORE FROM THE HIGHLIGHT REEL:
'ROLE' CALL
Employees Recognized for Service; Weeks Honored for 45 Years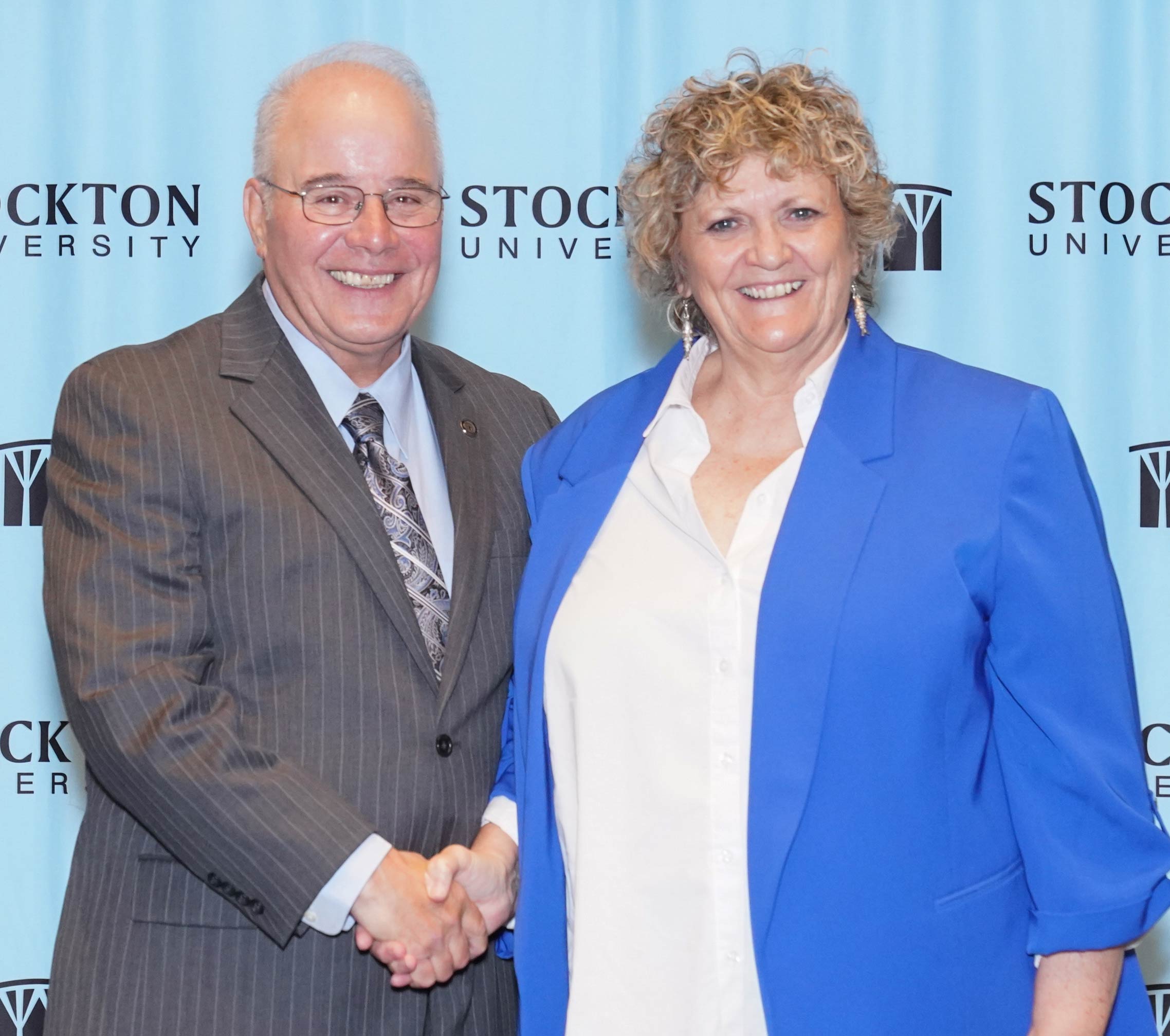 More than 200 employees were honored at the annual Employee Recognition Day breakfast in the Campus Center on May 2.
"Stockton is what it is because of all of you," Harvey Kesselman, president, said. "This is a place where both students and employees can plant themselves where they can grow."
The event honors employees who are reaching anniversaries in five-year increments.
Stockton trustee Madeleine Deininger said she and the other trustees are grateful for the work done by all Stockton employees. "We understand the impact you make," she said.
Among those honored were Patricia Weeks (pictured with President Kesselman), executive director of the Stockton Regional Institute, who was acknowledged for her 45th year with Stockton. Mimi Milazzo, assistant supervisor in Enrollment Management was recognized on her 40th year at Stockton.
The event also honored 32 employees who retired during the 2018-19 academic year, including Jeanne Lewis, director of Financial Aid, who was hired in 1971, and according to Kesselman, is one of the longest serving public employees in the state.
For a complete list of honorees, visit here.
Froonjian Named Interim Director of the Hughes Center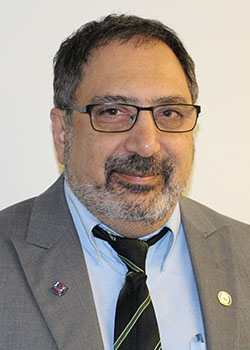 John Froonjian has been appointed Interim Executive Director of the William J. Hughes Center for Public Policy at Stockton University effective April 27, 2019. Froonjian has been a researcher at the Hughes Center since 2011. He has managed the Stockton Polling Institute since the academic public opinion polling center was established in September 2012. He also teaches journalism as an adjunct professor at Stockton. Before joining the Hughes Center, Froonjian worked for 32 years as a reporter and editor at The Press of Atlantic City, including as a New Jersey Statehouse political reporter, investigative reporter, long-term projects reporter, database journalist and city editor.
Froonjian said he plans to expand the Hughes Center's civic engagement activities by sponsoring panel discussions, speakers of public interest, candidate debates, public opinion polling and visits by elected officials and policy makers to Stockton University campuses.
OSPREY NOTES
New Strategic Plan Draft Available for Review
A new Strategic Plan draft is available for review and can be accessed by logging into your GoStockton portal.
Exit Interview Reminder for Graduates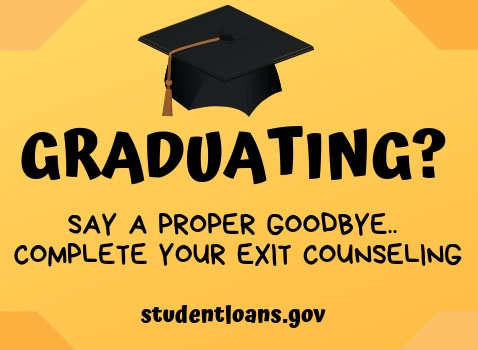 Graduating students who have at any point received Federal Direct student loans are required by the U.S. Department of Education to complete EXIT Counseling on studentloans.gov. Holds have been placed on the accounts of those who have failed to complete the requirement preventing students from receiving their diplomas and official transcripts. Encourage your students to complete this requirement as soon as possible. Questions? Contact the Office of Financial Aid at 609-652-4203.
Choose Summer at Stockton
Stockton's summer sessions are open to undergraduate and graduate students enrolled in degree programs, non-matriculated students, and students currently enrolled at other institutions who wish to study during their summer break and transfer Stockton credits.
UPCOMING EVENTS
Saturday, May 4: 39th annual Scholarship Benefit Gala
Tuesday, May 7: Doctoral and Master's Commencement Ceremony, Sports Center, Galloway campus
Friday, May 10: Baccalaureate Commencement Ceremony, Jim Whelan Boardwalk Hall, Atlantic City