Stockton News - Friday, March 22, 2019
WHAT WE'RE TALKING ABOUT
Future Teachers Helping Young Readers at Pleasantville School
Students taking the Literacy Development Class at Stockton are getting first-hand experience in how students learn to read through a partnership with the Pleasantville School District at North Main Street School.
The Press of Atlantic City covered the story.
---
Sankofa Summit Addresses Issues Facing Men of Color
The third annual Sankofa Summit, an educational symposium about common issues affecting men of color, was held at the Stockton University Campus Center on March 19.
This event is coordinated by Jonathan Johnson, director of the Office of Community Wellness & Health Education and Sankofa founder. Johnson teaches the course "Black Men in Amer
---
Map Shows South Jersey 'Green Book' Sites
A map outlining 55 places in South Jersey included in the "Green Book" travel guide is part of an exhibition of art, photos and artifacts titled "Driving While Black" currently featured at the Noyes Museum of Art at Stockton University at Kramer Hall, 30 Front St. in Hammonton.
A copy of the map is also on display at the Noyes Arts Garage, 2200 Fairmount Ave. in Atlantic City.
The movie "Green Book," this year's Oscar-winning best film, got its name from the guidebook, first published in 1936, that helped black motorists identify service stations, restaurants, hotels and other businesses that would serve them as they traveled during the era of segregation.
STOCKTON UNIVERSITY ATLANTIC CITY
Aide to Barack Obama to Speak in A.C.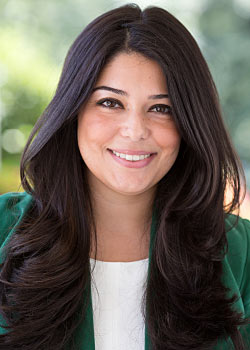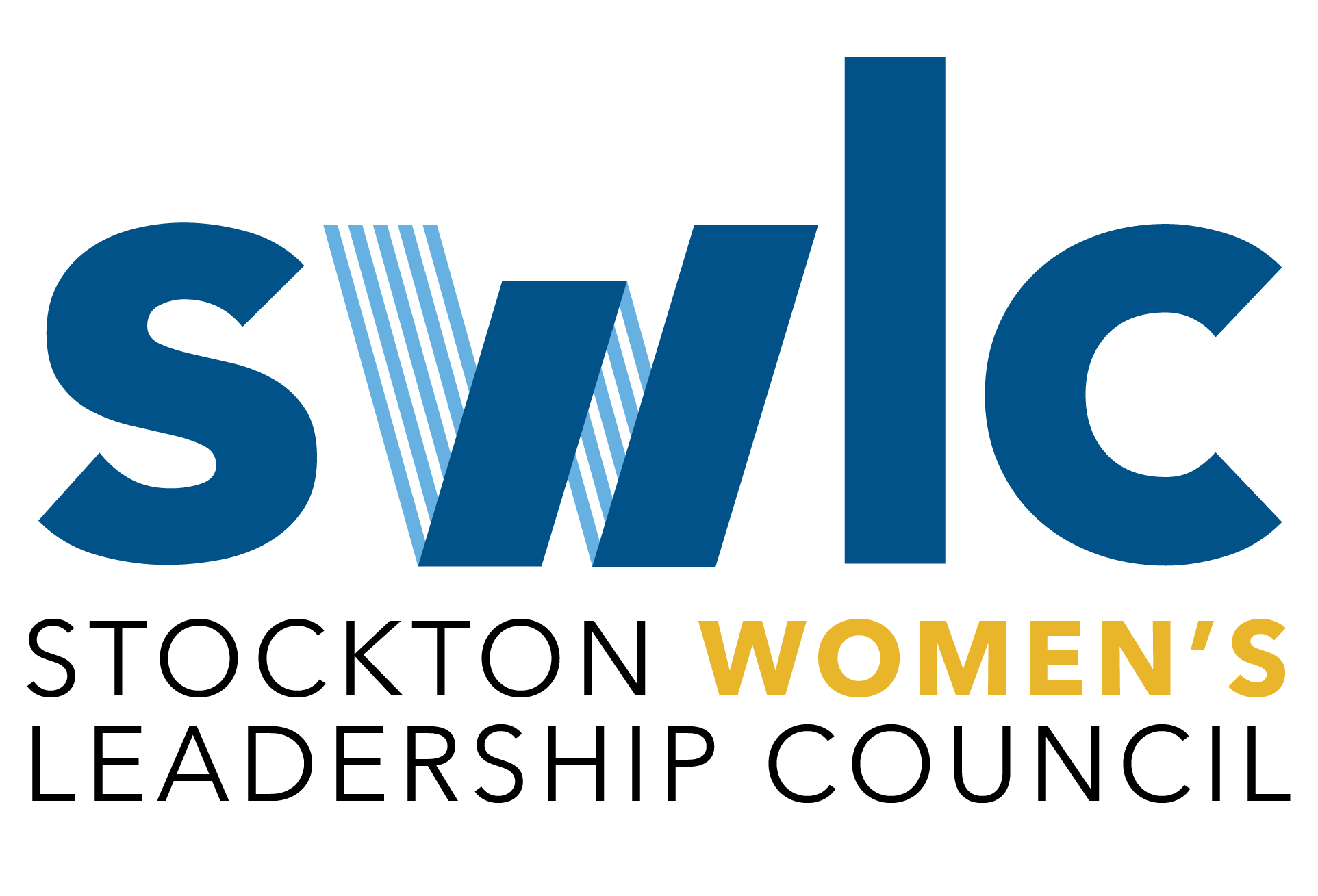 Ferial Govashiri, former personal aide to President Barack Obama, will be the inaugural speaker for the Distinguished Women. Distinctive Voices series sponsored by the Stockton University Foundation's new Women's Leadership Council at 6 p.m., Thursday, April 4, in the Fannie Lou Hamer Room at Stockton University Atlantic City, 3711 Atlantic Ave.
For more events happening at Stockton University Atlantic City, visit the online calendar.
SPOTLIGHT ON
Students Go Behind-the-Scenes at Borgata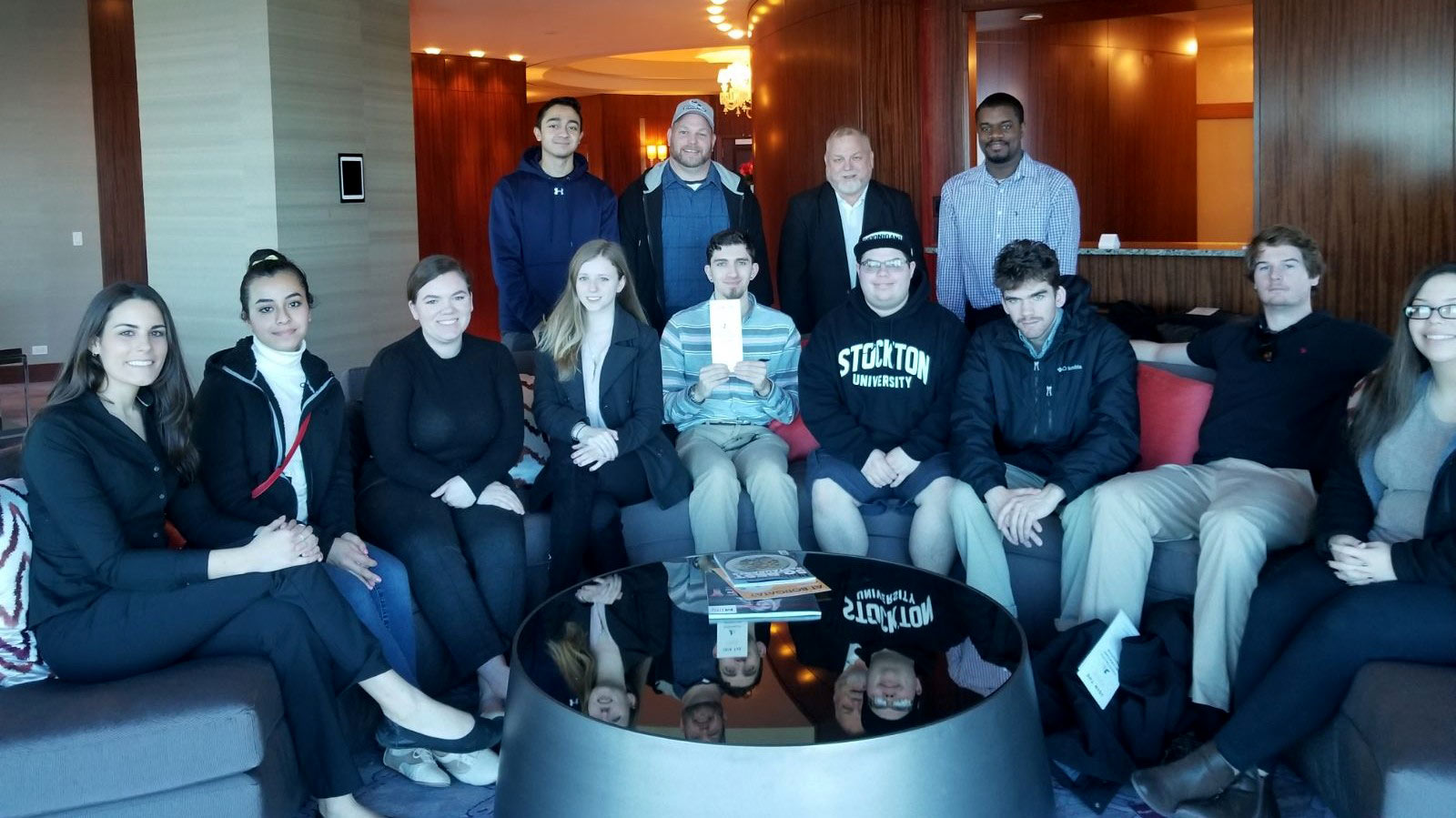 Fifteen Communication Studies students and faculty recently had the opportunity to tour the Borgata Hotel Casino & Spa with host Jim Drew, employment center manager at Borgata. The group learned how the casino uses storytelling and messaging for all who walk through the door, whether to work or to play.
"The students seemed motivated about pursuing internships and employment there after this experience. They learned about some of the HR benefits and began to imagine all of the possible ways that their Communication Studies degrees could serve them working at Borgata," said Toby Rosenthal, visiting instructor of Communication Studies. "The students enjoyed learning some of the insider property details that make Borgata so special. The big highlight was touring the high-roller, multi-level suites in the Water Club. The views of AC were spectacular!"
The participating students were Annamarie Freedman, Diana Marroquin, Paige Crain, Rebecca Uhrik, Jeremy Nass, Dominick Tarangelo, Joe MacDonald, Chris Walter, Amaris Sotomayor, Joe Makar, William Morrison and Acquinn Phillip.
The students were accompanied by Rosenthal; Erin O'Hanlon, adjunct faculty of General Studies; and Netesha Peterson, University Academic Internship coordinator.
FLAME-WORTHY
Heating Up for a Good Cause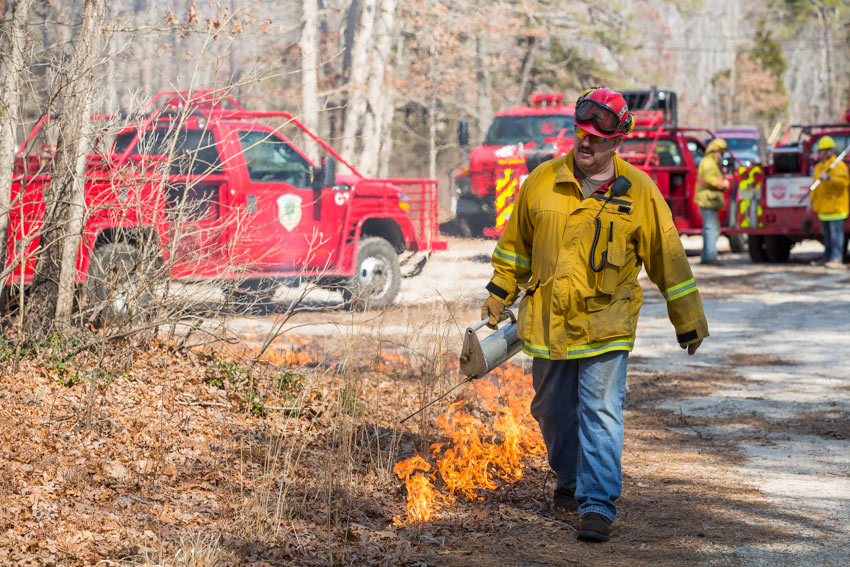 Stockton University students studying forestry with George Zimmermann, professor of Environmental Studies, had a warm spring break on the Galloway campus during a controlled burn March 14.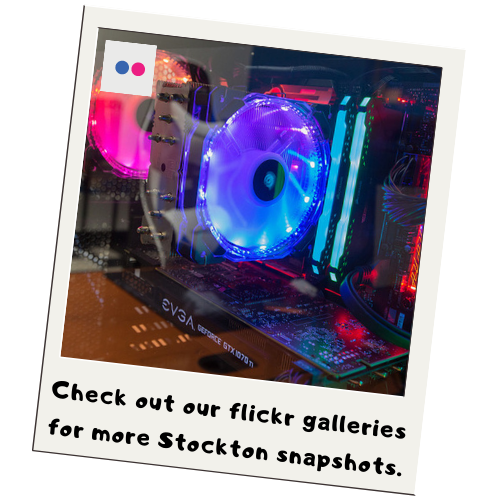 Returning fire to the forest ecosystem is part of Stockton's 10-year Forest Management Plan. Students got the opportunity to shadow New Jersey Forest Fire crew members during the burns to collect data that will describe the impact of fire on a Pineland's ecosystem.
A video posted to Twitter shows the burn in action.
See coverage from the Press of Atlantic City.
WHAT'S TRENDING #STOCKTONU
Instagram: Ospreys took to Instagram to share what they were up to during their spring breaks. This year's Alternative Spring Break (ASB) volunteers were in Delaware and North Carolina to building homes with Habitat for Humanity. Their stories were also highlighted in this web feature.
THE SIDELINES
Stockton Caps Florida Trip with Rollins Spring Break Race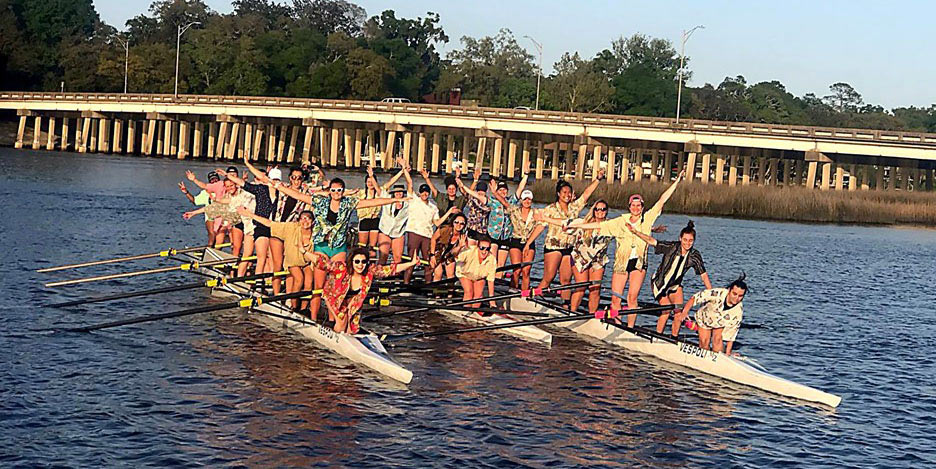 Stockton University ended a week of training in Florida by rowing in five events at the Rollins College Spring Break Race on Lake Maitland. The trip south was another big step in the growth of the Stockton women's rowing program and ended with the Ospreys competing for the first time this spring and first time under new head coach John Bancheri.
Don't miss it! The first home race will be held this Sunday, March 24 at 11 a.m. at the Atlantic City Boathouse with Cabrini College and the University of Rochester.
19 Stockton Players Earn NFHCA Academic Honors
Nineteen members of the Stockton University field hockey team qualified for the Zag Field Hockey/NFHCA Division III National Academic Squad as compiled by the National Field Hockey Coaches Association. The requirement for the award was a cumulative grade point average of 3.30 or higher through the Fall 2018 semester.
Over 1,700 players from 147 schools qualified for the National Academic Squad. Stockton was one of just 13 teams out of that list of 147 with at least 19 qualifiers.
Stockton Baseball, Softball Starting Off Strong
The Stockton University Baseball Team outscored Wesley College 18-12 in a March 19 game that was stopped in the ninth inning due to darkness. The victory was the 10th straight for the Ospreys, who remained unbeaten on the season. Stockton's Softball Team made its 2019 home opener a success by sweeping a doubleheader from Alvernia by scores of 8-4 and 4-2, also held on March 19. The second game was stopped in the sixth inning due to darkness. The Press of Atlantic City also posted about the wins.
OSPREY NOTES
FAFSA Fridays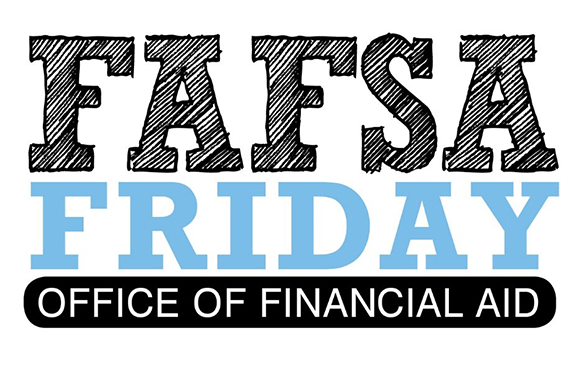 Do you have students who are looking for financial aid assistance? The Office of Financial Aid is hosting "FAFSA Fridays" from 11 a.m.-1 p.m. every Friday, through April 19, in the F114 computer lab to assist students with the financial aid process. Returning students need to file their FAFSA applications by April 15 and answer their additional questions on NJFAMS in order to be considered for the State Tuition Aid Grant (TAG). If they fail to meet this deadline, they will not be considered eligible and may miss out on free money to pay for school.
Choose Summer at Stockton
Stockton's summer sessions are open to undergraduate and graduate students enrolled in degree programs, non-matriculated students, and students currently enrolled at other institutions who wish to study during their summer break and transfer Stockton credits.
'ROLE' CALL
Elen Manalang began as associate director of Human Resources on March 18. Manalang will provide Human Resources support to the Facilities and Campus Police Teams focusing on performance management, employee relations, staffing, leave management, organizational development and training.

Manalang recently served as a personnel supervisor at Hamilton Township School District in Mays Landing where she managed recruitment and staffing efforts to rebuild the Human Resources Department of the school district, with 500-plus employees in a unionized environment. Prior to that, she served as a human resource specialist for Syport Systems, Inc., also in Mays Landing. Her career has also included posts with Bayan Telecommunications, Inc. and Associated Broadcasting Company (ABC Channel 5).
UPCOMING EVENTS
Friday, March 22-Saturday, March 30: Access Week
Wednesday, March 27: 10 a.m., Flags for Forgotten Soldiers, front of Galloway Campus Center
Wednesday, March 27: 4:30 p.m., Women of Color in Leadership Panel Discussion
Thursday, March 28: 4:30 p.m., Annual Tuition Hearing, Galloway Campus Center BOT Room
Saturday, March 30: A Day in the Life
Thursday, April 4: 3-6 p.m., Transfer Information Session, Stockton University at Manahawkin
Sunday, April 7: Open House
Friday, April 12-Saturday, April 13: African-American Cultural Heritage Short Course
Wednesday, April 24: Graduate Research Symposium