Stockton News - Friday, March 8, 2019
WHAT WE'RE TALKING ABOUT
Governor's Budget Update
Harvey Kesselman, president of Stockton University, shared the following message in an email in regards to the Governor's budget update:
"I am very pleased to report that the Governor and the Office of the Secretary of Higher Education have set aside $35 million to begin addressing funding inequities in the four-year public college and university sector of higher education. As suggested at our Fall term School meetings and the full Faculty Assembly meeting last month, this funding will be based on criteria related to eliminating equity and achievement gaps at the senior public institutions and will be outcomes based. Stockton has always fared well when judged by objective criteria. The budget now moves to the legislature for their deliberations."
---
Career Fair Matches Students with Businesses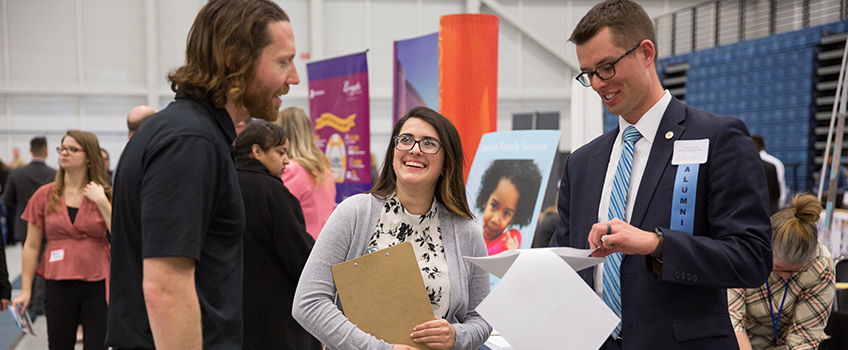 Representatives from more than 100 businesses came to Stockton's Spring Career and Internship Fair on Feb. 28 looking for students to fill jobs and internships. The employers spoke about what makes Stockton students stand out professionally.
---
SVO Displays Wall of Remembrance
Stockton University's Student Veteran Organization paid tribute to the African-American Medal of Honor recipients through a Wall of Remembrance Feb. 26-28. The display featured stories of 30 African-American service members who received the Medal of Honor.
---
SJCHC Publishes 'Midgal Zophim'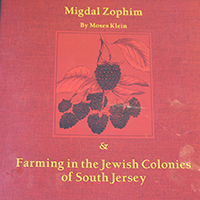 The South Jersey Culture & History Center (SJCHC), an organization supported by Stockton University, has released its latest publication, Migdal Zophim.

The first half of Migdal Zophim is a republication of the 1889 book by Moses Klein, an agent of the Association of Jewish Immigrants in Philadelphia. The second half supplements Klein's work with 20 additional accounts of the South Jersey Jewish farming colonies of Alliance, Rosenhayn and Carmel, dating from 1882 to 1907.
STOCKTON UNIVERSITY ATLANTIC CITY
Experience 'Second Saturdays' at Stockton Atlantic City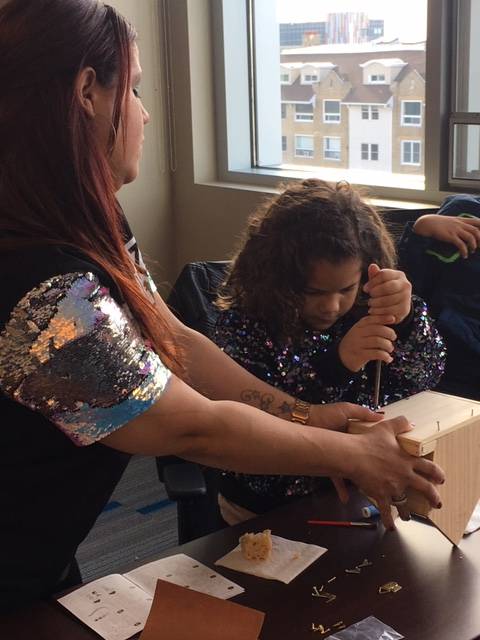 Do your children love magic? Are you interested in learning how to take awesome photos with your smartphone? Are you a Stockton University alumnus eager to explore your alma mater's new residential campus on the Atlantic City Boardwalk?

"Second Saturdays in Atlantic City" offer family-friendly alumni events that are free, showcase the talent of our alumni, faculty and staff and provide an opportunity for alumni and their families to be engaged with the University. The workshops, sponsored by the Office of Development and Alumni Relations, offers alumni to reconnect while having fun or learning something new on the second Saturday of the month at Stockton University Atlantic City.
The next Second Saturday is taking place Saturday, March 9, and features Magician Chad Juros '11, back by popular demand.
For more events happening at Stockton University Atlantic City, visit the online calendar.
---
Local Students are College Bound in New Program
Some 60 middle and high school students from Atlantic City and Pleasantville got a head start on their futures Saturday, March 2, at the kickoff for Stockton University's new College Bound program.

Based at the new Stockton Atlantic City Academic Center, the students will get classes, mentoring and field trips designed to prepare them to attend and succeed in college
SPOTLIGHT ON
Edwards Brings Purpose, Passion to Student Life at Stockton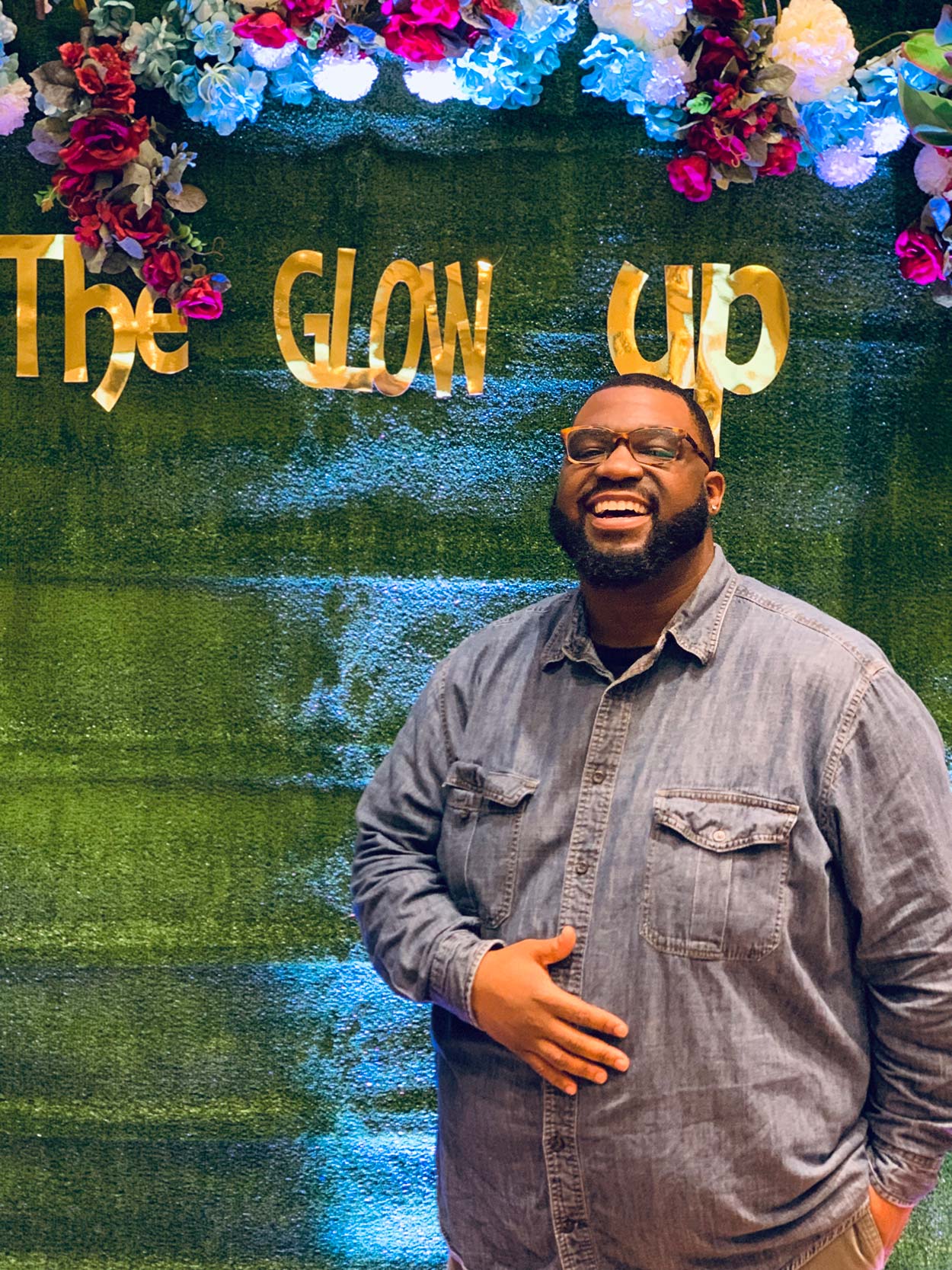 Darius Edwards, a complex director for the Office of Residential Life at Stockton University, brings an enthusiasm to his role that is creating a lasting impact. Last year, he revitalized the Residence Hall Association (RHA) to create a dynamic organization for residents to gain leadership skills and make the entire Residential Life experience even better.
This year, Edwards is leading a new initiative called The Residential Oasis for Intercultural Engagement, also known as La Mesa. La Mesa is focused on centering the needs of students of color in its programmatic efforts through its four pillars: Identity Exploration, Cultural Immersion, Student Advocacy and Leadership Development. In the fall, La Mesa had its first event, "A Seat at the Table," a dinner party curated for students, faculty and staff to explore identity, advocacy and engage in solution-driven dialogue toward a more inclusive Stockton University.
FRAME-WORTHY
International Women's Day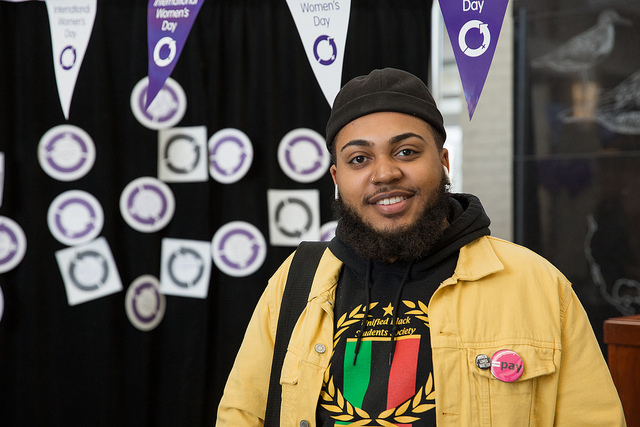 The Stockton community recognized International Women's Day with a celebration at the Galloway campus on Tuesday, March 5. The event honored the social, economic, cultural and political achievements of women.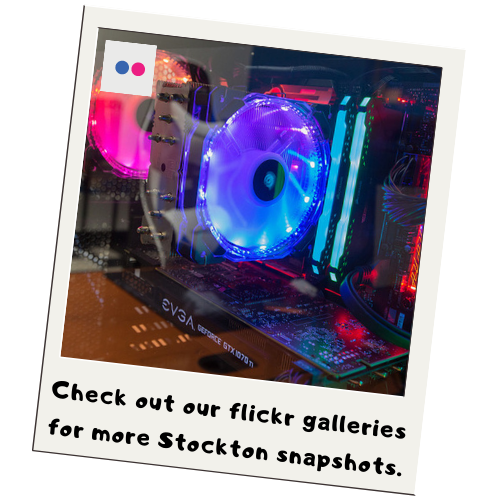 Highlights included a tea party, a Wage Gap Cupcake sale, salary negotiation tips, Panhellenic Council poster presentations, community tables, giveaways, speakers and more.

University Relations and Marketing intern Tori Sasbarro hosted an Instagram story at the event.
WHAT'S TRENDING #STOCKTONU
Facebook: Facebook followers commented on a CNN story that went viral - sharing how Stockton professors have gone above and beyond for them during their Stockton experience.
Twitter: Do you ever wonder if something goes in the trash or #recycling bin? Here's a helpful guide. #StocktonU is competing against colleges and universities nationwide in the 8-week RecycleMania competition.
THE SIDELINES
Bryan-Frank Earns USTFCCCA All-Region Honor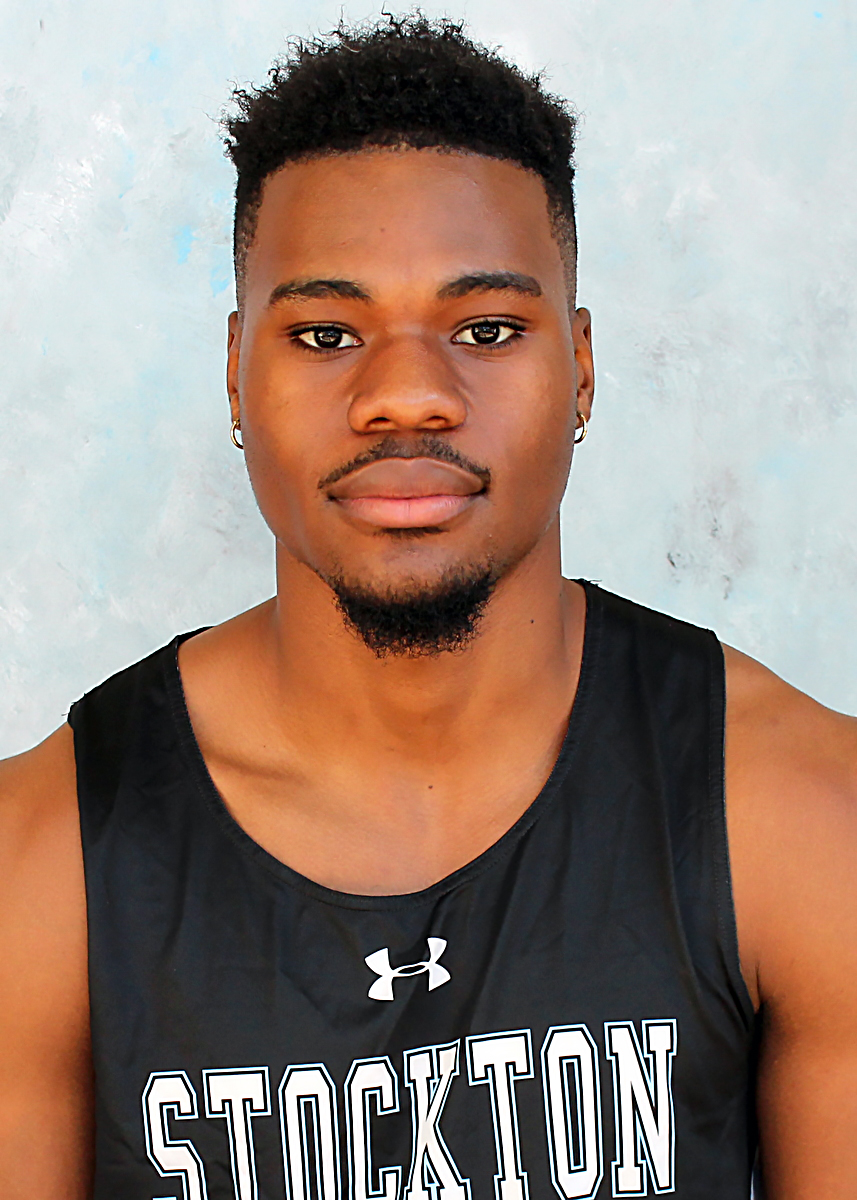 Stockton University junior Donovan Bryan-Frank earned an All-Atlantic Region accolade in the high jump from the United States Track & Field and Cross Country Coaches Association (USTFCCCA) for the 2018-19 indoor season.
To qualify, competitors needed to post a mark that ranked in the top five in the region in an individual event or top three in a relay. Bryan-Frank's best high jump of the indoor season was 2.04 meters at the Fastrack Invite on Feb. 8. The effort placed him second in the Atlantic Region, qualifying him for all-region status.
OSPREY NOTES
FAFSA Fridays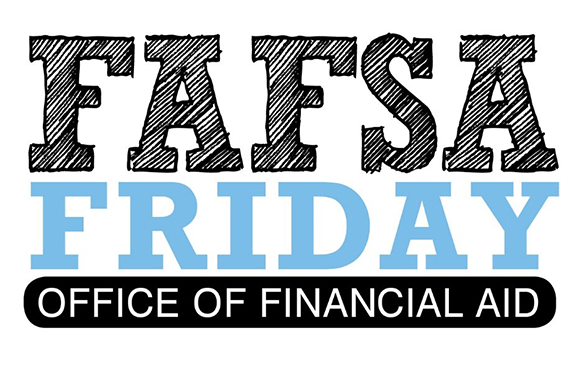 Do you have students who are looking for financial aid assistance? The Office of Financial Aid is hosting "FAFSA Fridays" from 11 a.m.-1 p.m. every Friday, through April 19, in the F114 computer lab to assist students with the financial aid process. Returning students need to file their FAFSA applications by April 15 and answer their additional questions on NJFAMS in order to be considered for the State Tuition Aid Grant (TAG). If they fail to meet this deadline, they will not be considered eligible and may miss out on free money to pay for school.
Choose Summer at Stockton
Stockton's summer sessions are open to undergraduate and graduate students enrolled in degree programs, non-matriculated students, and students currently enrolled at other institutions who wish to study during their summer break and transfer Stockton credits.
UPCOMING EVENTS
Friday, March 8 – Rowing and Growing with the Ospreys
Pinelands Weekend includes the Pinelands Short Course on Saturday, March 9 and the Lines on the Pines on Sunday, March 10
Thursday, March 28: 4:30 p.m., Annual Tuition Hearing, Galloway Campus Center BOT Room
Sunday, April 7: Open House
Wednesday, April 24: Graduate Research Symposium
---
Springing ahead and a call for stories!
Daylight saving time ends at 2 a.m. on Sunday, March 10, just in time for spring break which is March 9-17. If you or your students are doing anything during the break that may lend itself to a story, feel free to email it to universityrelations@stockton.edu. Enjoy your break!