Stockton News - Friday, Feb. 1, 2019
WHAT WE'RE TALKING ABOUT
New Minor Offered in Migration Studies
Stockton University has added a new minor in Migration Studies to provide students with multiple perspectives on migration and its impact in America and around the world.
The Migration Studies minor will focus on the mechanisms and consequences of different migration processes, including the dynamics of nation-building, contested community borders and changing regional demographics.
"Although we often focus on people moving across international borders as a result of conflict or disaster, students must also appreciate the patterns of movement and displacement within the United States – for example, labor migration, gentrification and climate-related change," said Jess Bonnan-White, program coordinator and associate professor of Criminal Justice.
---
Reid-Merritt Edits Book on State-by-State History of Race in U.S.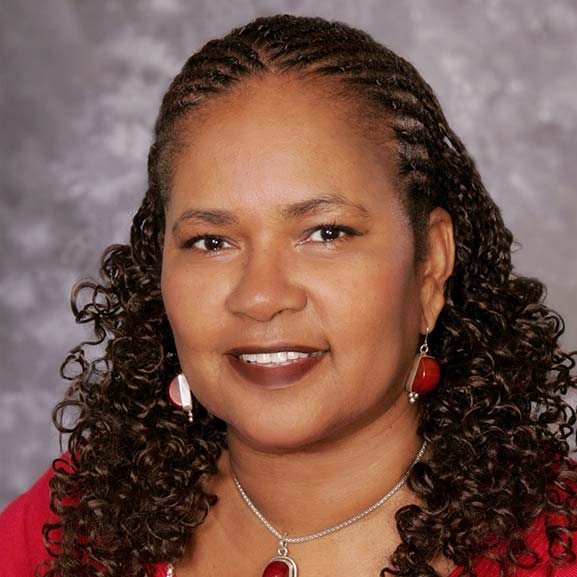 Distinguished Professor of Social Work and Africana Studies Patricia Reid-Merritt has edited a new book that offers insight into the history of race and racism in every state in the union.
"A State-By-State History of Race and Racism in the United States" is a more than 1,000-page two-volume work by scholars from across the country that provides chronologies, historical narratives and biographies of major figures from the perspective of all 50 states and the District of Columbia.
STOCKTON UNIVERSITY ATLANTIC CITY
Catch a Movie Next Week
"AC Campus Movie Nights: Cinema in the City" is featuring Blackkklansman at 8 p.m. on Tuesday, Feb. 5, in the Stockton University Atlantic City residential classrooms B119/120. Attendees are asked to bring their Stockton IDs. For more events happening at Stockton University Atlantic City, visit the online calendar.
SPOTLIGHT ON
Hornbeck Receives Scholarship to Support Research in Alaska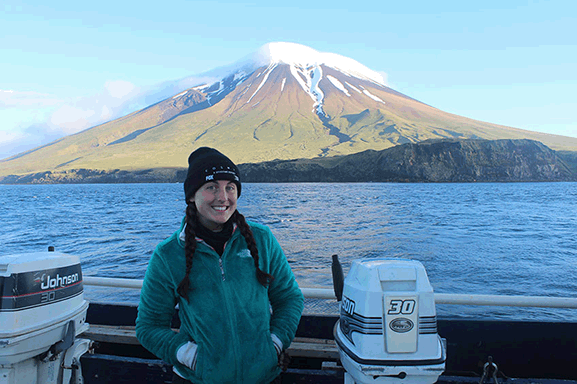 Bobbi Hornbeck, adjunct faculty of Sociology and Anthropology, has always had a lifelong fascination with rocks, dirt and bones. So, when she was selected as a winner of the 2018 PaleoWest Foundation Graduate Scholarship that would help fund her doctoral dissertation research project, "Aleut Monumentality: Hunter-Fisher-Gatherer Transformations of the Rat Islands Group of the Western Aleutian Islands, Alaska," she was both honored and thrilled.
"The funds will be used to offset the costs of capturing and processing high resolution aerial imagery of the cultural coastlines of the Rat Islands which are being threatened by warming Arctic climates," Hornbeck said.
FRAME-WORTHY
Prince Edmund a 'Mane' Attraction at Get Involved Fair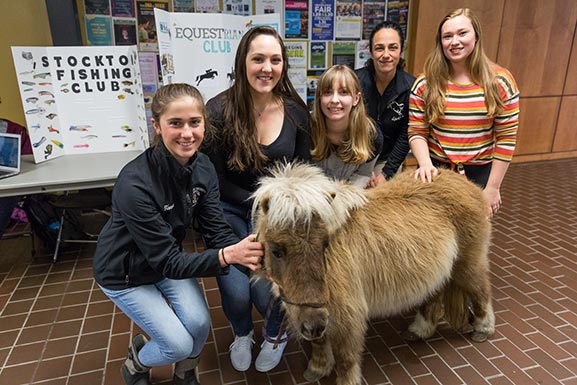 The Stockton Equestrian Club (SEC) gave students a chance to horse around with royalty during the Get Involved Fair – Prince Edmund from Split Elm Equestrian Farm in Mays Landing. The fair was held Jan. 29-31 and offered opportunities to meet student organizations, fraternities, sororities and athletic organizations. The final day of the fair highlighted off-campus community partners that offered volunteer and service opportunities as well as Stokton offices.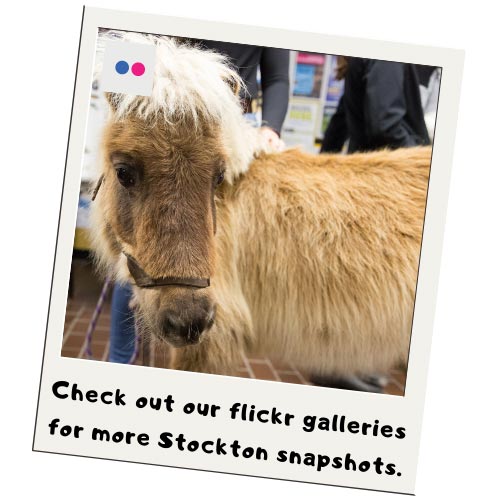 WHAT'S TRENDING #STOCKTONU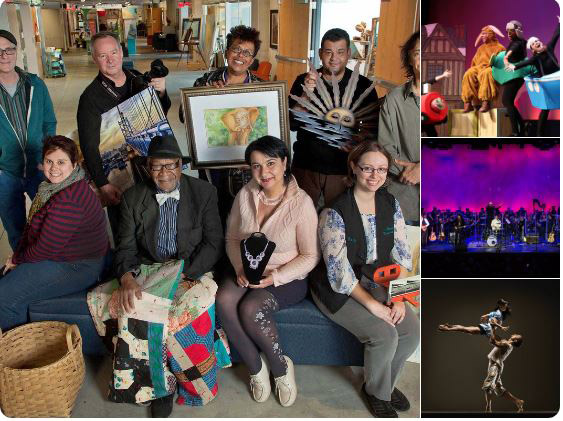 Twitter: There are so many ways to discover the arts at #StocktonU. Now is your chance to show some love to the @ArtsGarageAC, @StocktonPAC and @BayAtlanticSym for the 2019 Discover Jersey Arts People's Choice Awards. Vote here.
---
Facebook: Alissa Petrella was assigned to produce a documentary on a topic that means something to her for Professor Jung Lee's Digital Storytelling course. Her film, "The Epidemic," is reaching far beyond the classroom to educate people on heroin addiction and reminds us to share empathy for addicts searching for the strength to recover. The film-making process helped Petrella to honor her brother Andrew, who died of a heroin overdose last year, and has helped her find answers about addiction and recovery.
FROM THE SIDELINES
Wharton and Gallo Recognized by Inside Lacrosse Magazine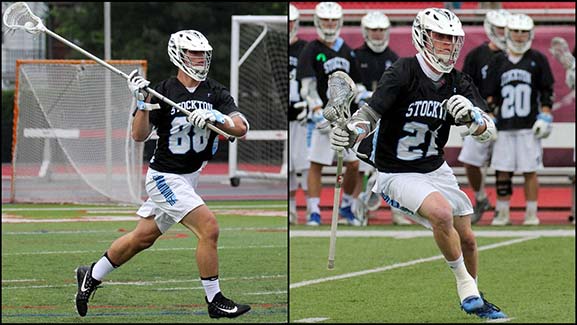 A pair of Stockton University men's lacrosse players, defender Colin Wharton, left, and midfielder Tommy Gallo, were chosen as 2019 Division III Preseason All-America Honorable Mention players by Inside Lacrosse Magazine. Both Ospreys were USILA All-America Honorable Mention selections following the 2018 season. Wharton is the only player in Stockton history with two USILA All-America Honorable Mention accolades. Gallo ranks seventh all-time in assists at Stockton and is positioned to break into the top 10 in school history in goals and points this year.
The Press of Atlantic City published the pair's accolades.
'ROLE' CALL
Search Begins for School of Business Dean
Stockton University has begun a national search for a new dean for its School of Business.
The new dean will capitalize on the school's AACSB (Association to Advance Collegiate Schools for Business) accreditation and the new Stockton University Atlantic City to develop a vision that will help develop unique programs and build external relationships and partnerships with business leaders in the community and beyond.
---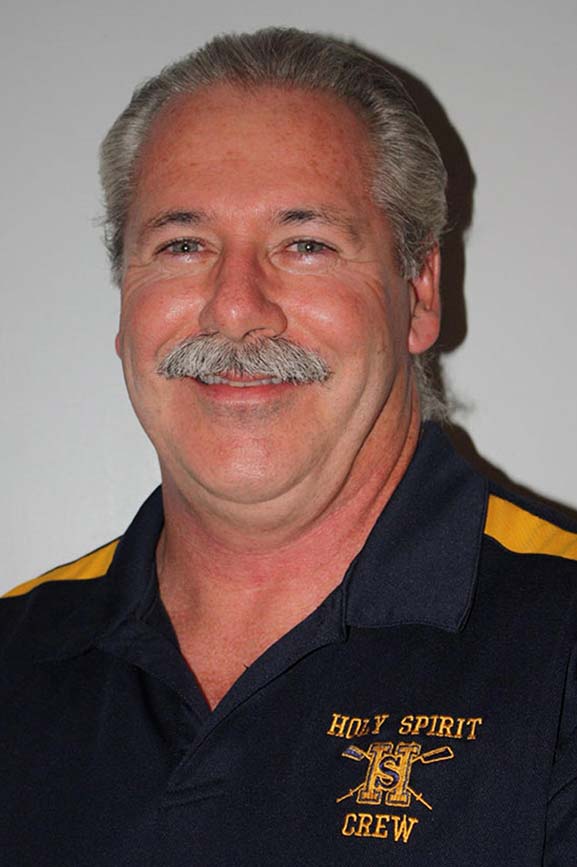 Joe Welsh has been named an assistant rowing coach at Stockton University for the 2019 Season and will assist new head coach John Bancheri, who assumed his role as Stockton's first full-time rowing coach earlier this month.
Welsh had a highly successful 23-year run as head girls coach at Holy Spirit High School. Overall, Welsh coached at Holy Spirit for 33 years, including four as the boys head coach for the Spartans. During his time as the girls head coach, Welsh's teams won the Garden State Scholastic Championship nine consecutive times (2008-16) and captured many individual gold medals at the regatta.
In 2003, Welsh coached the Holy Spirit girls varsity eight to the championship at the Henley Women's Regatta in Henley-on-Thames, England. The Henley regatta is widely considered to be the sport's world championship. Welsh's rowers also earned numerous medals at the Scholastic Rowing Association of America Regatta, Stotesbury Cup Regatta and Philadelphia City Rowing Championships over the years.
---
BJ Fox has also been named an assistant rowing coach at Stockton University for the 2019 Season and will also be assisting new head coach John Bancheri.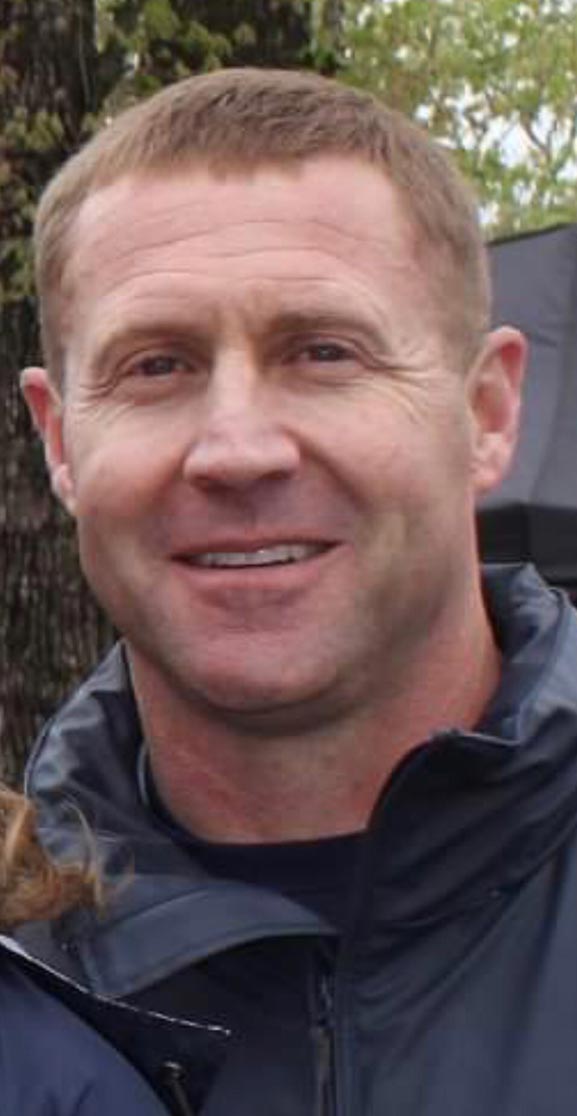 Fox possesses coaching experience on the scholastic level from stints at Atlantic City High School and Mainland Regional High School, where he coached rowers that earned medals at the Scholastic Rowing Association of America Regatta, Stotesbury Cup Regatta and Philadelphia City Rowing Championships.
Fox was a varsity oarsman at Mercyhurst College and Rutgers University, graduating from Rutgers in 1996 with a bachelor's degree in History/Political Science. He is certified by the National Strength & Conditioning Association as a strength and conditioning specialist. Fox also is a USA Weightlifting sports performance coach and the owner of Strength First in Margate, NJ.
OSPREY NOTES
Spring Semester FAFSA Fridays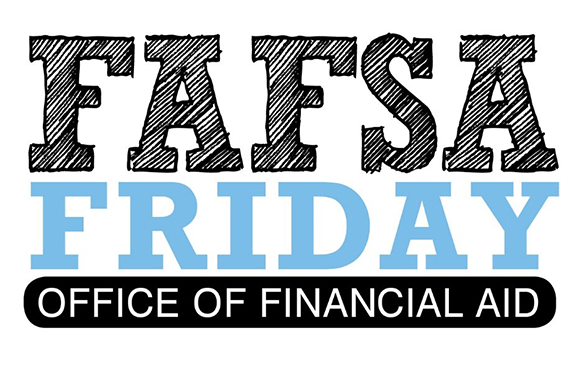 Do you have students who are looking for financial aid assistance? The Office of Financial Aid is hosting "FAFSA Fridays" from 11 a.m.-1 p.m. every Friday, Jan. 25-April 19, in the F114 computer lab to assist students with the financial aid process. Encourage your students to file their FAFSA applications by Stockton's March 1 priority deadline and NJFAMS applications for State aid by April 15.
UPCOMING EVENTS
Celebrate Black History Month at Stockton University! A number of events are taking place during the month of February.
Tuesday, Feb. 5 – Unity Day
Wednesday, Feb. 20 – Board of Trustees meeting
Friday, March 8 – Rowing and Growing with the Ospreys
Upcoming Strategic Plan Open Sessions
The University community is invited to attend the following open sessions to discuss the Institutional Strategic Plan:
Tuesday, Feb. 19, 4:30-5:30 p.m., in HSC-302
Friday, Feb. 22, 3-4 p.m., in the Board of Trustees Room
Monday, Feb. 25, 2:10-3:25 p.m., in Meeting Room 5 of the Campus Center
Thursday, Feb. 28, 4:30-5:30 p.m., in the TRLC
Friday, March 1, 12:45-1:45 p.m., in the Board of Trustees Room
Tuesday, March 5, 3:30-4:30 p.m., in the Campus Center Event Room
If you have any questions, email StrategicPlan@stockton.edu