Stockton News - Friday, April 26, 2019
WHAT WE'RE TALKING ABOUT
Game of Thrones Class Brings Medieval Times to Campus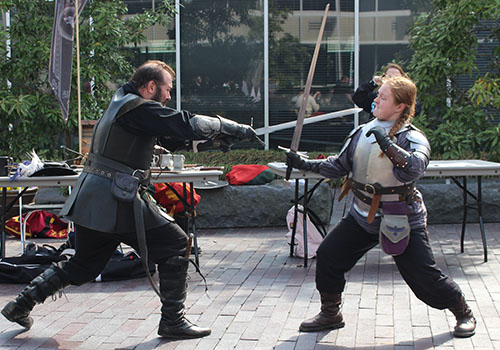 The popular television show Game of Thrones has made its way onto Stockton's campus. For the past four years, a course titled "Game of Thrones: Premodern History in Literature and Film" has allowed students to learn about the medieval world, focusing on themes like power and politics.
The Press of Atlantic City featured the course.
---
Bring Your Child to Work Day Helps Build Futures
The Office of Human Resources sponsored Stockton University's annual Bring Your Child to Work Day for the university community on Thursday, April 25. The event was for children ages 6-14 that included multiple, age-appropriate activities and presentations throughout the day including origami, marketing and graphic design, STEM-related projects and more.
See photos from this year's event on flickr.
---
Farm-to-Table Symposium Plants Seeds of Learning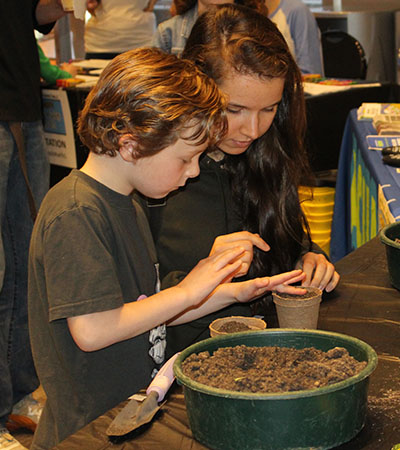 Students in Stockton's Farm to Table course shared what they learned this semester by converting the Campus Center Board of Trustees room into a hands-on symposium in farming on April 13.
There were seeds to plant, vegetable plants from the Stockton farm to buy, and baby chicks, a lamb and a giant rabbit to admire. More than 150 people attended, tasting grains and vegetables offered by Chartwells, and bidding on donated gift baskets that helped generate $700 for the program.
---
Model United Nations Earns Accolades at New York Conference
Thirty-four Stockton students represented China on 21 different UN committees at the National Model UN (NMUN) conference in New York City from April 14-18. The team included students majoring or minoring in many different disciplines, including Political Science, History, Computer Science, Biology and Criminal Justice.
---
Sedia, Student Interviewed by Vice on Cannabis Industry
Ekaterina Sedia, associate professor of Biology and coordinator of the Cannabis Studies minor at Stockton University; and student Anjanique Kent were interviewed by Vice on the ever-changing landscape of the cannabis industry and the opportunities evolving from it.
SPOTLIGHT ON
Twenty-Six Inducted into Psychology Honor Society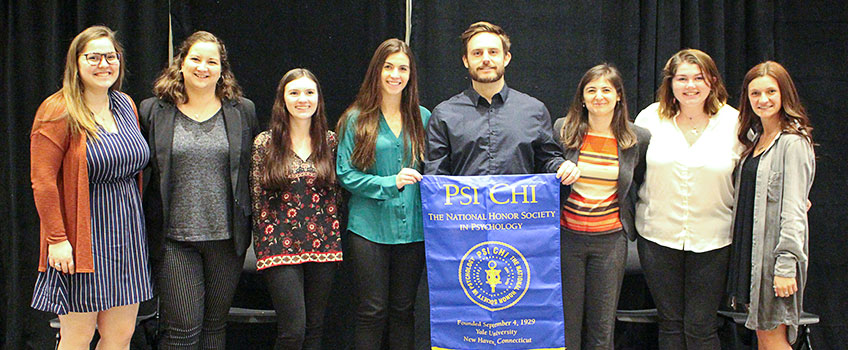 Nine Stockton Psychology majors received scholarships and 26 were inducted into the Psi Chi International Honor Society in Psychology at the Stockton University Research in Psychology Conference on April 17 in the Board of Trustees Room.
---
Eleven Social Work Seniors Receive Program Distinction
Eleven seniors in the Social Work Program received Program Distinction Honors for presentations and research they prepared. The students recognized are: Hailee Collier, Sarah Eddy, Kristina Ferguson, Ashley Marte, Valencia Thompson-Manago, Jennifer Negron, Meghan Privitello, Cameron Scarano, Shaun Stebbins, LaToya Sullivan and Jeanine Welsh.
---
Stockton Authors Share Writing, Publishing Tips with Peers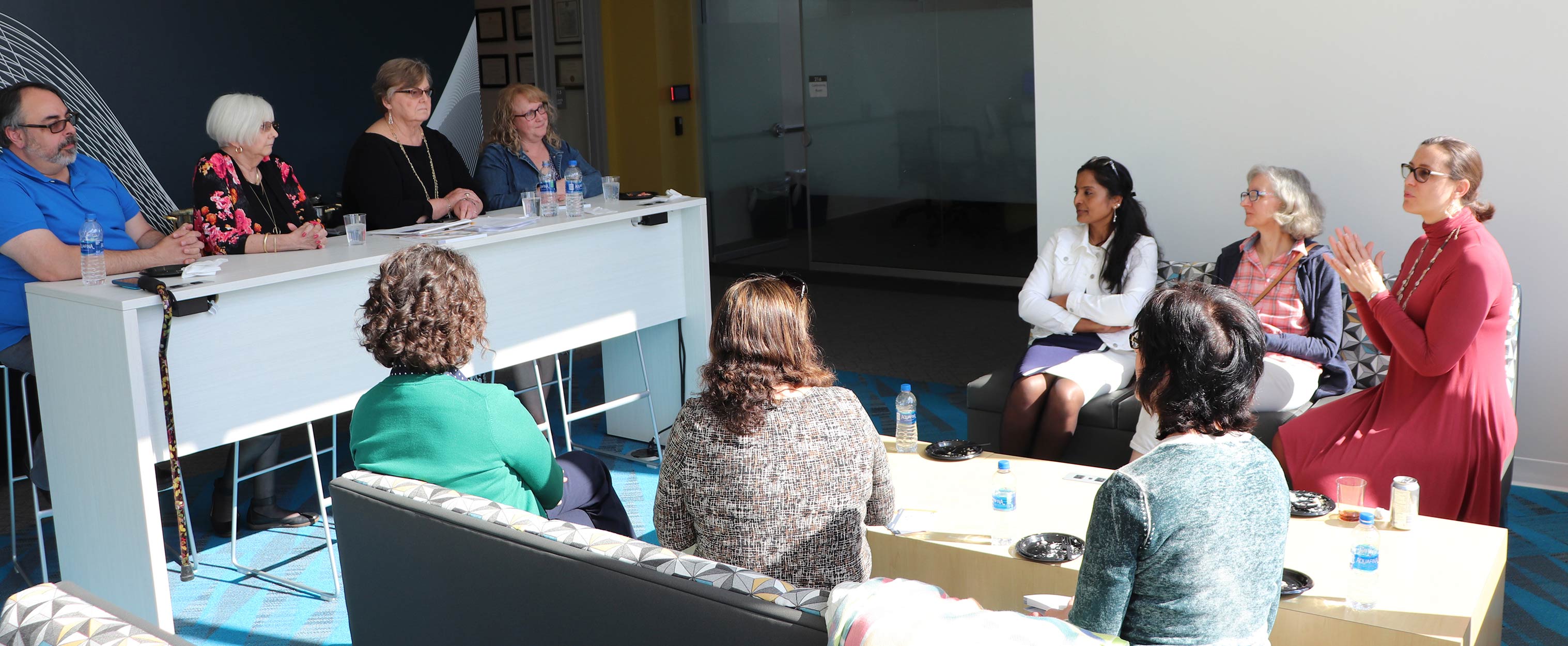 Margaret Slusser, dean of the School of Health Sciences and tenured associate professor Health Sciences; Luis Garcia, assistant professor of Health Science; Carole-Rae Reed, associate professor of Health Science; and Patricia McGinnis, professor of Physical Therapy, co-authored a textbook, "Foundations of Interprofessional Collaborative Practice in Health Care," in October 2018.
They participated in a panel discussion during an Author Chat and Celebration, hosted by Faculty Academic Writing Network (FAWN) and the Interprofessional Education (IPE), on April 10 in the new Health Science Building of the Galloway campus where they shared tips on writing and publishing a textbook with fellow colleagues
FRAME-WORTHY
Stockapella Hits High Notes at Regional Glee Competition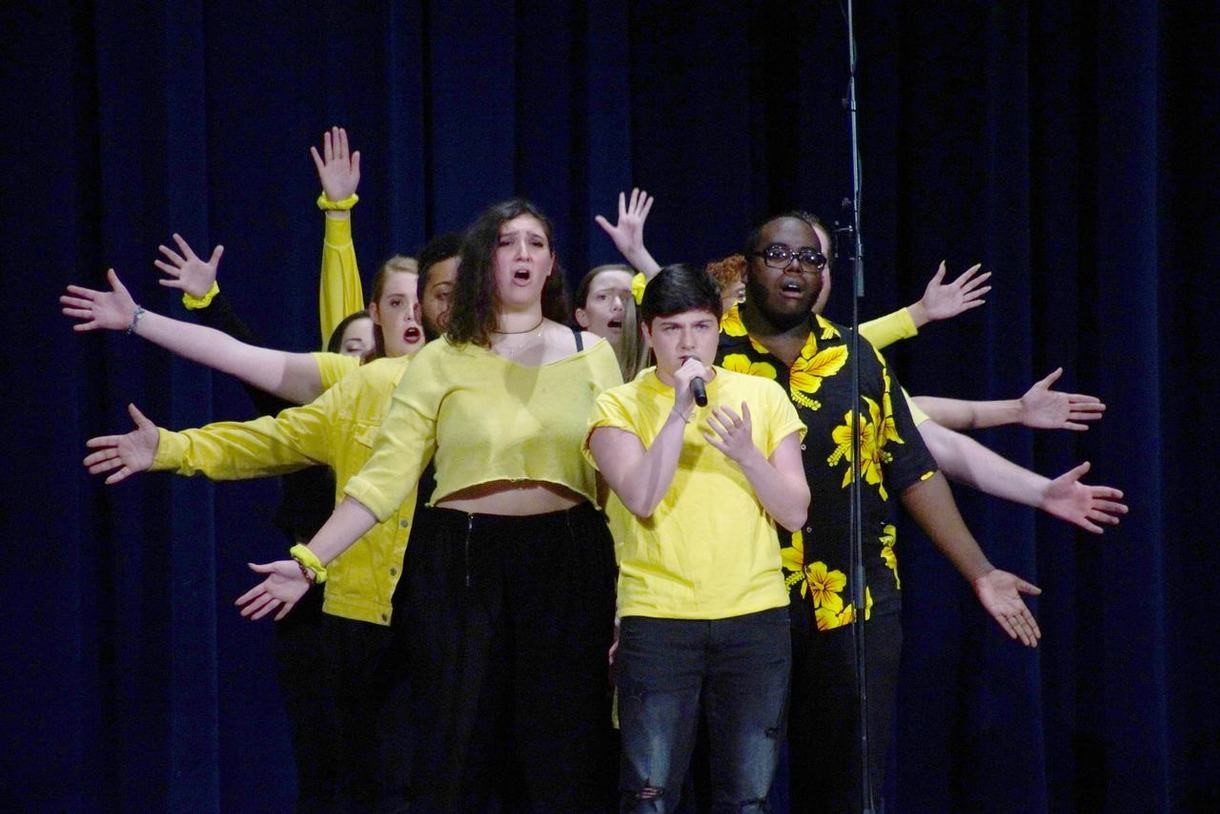 One of Stockton's a capella choir groups, "Stockapella," rocked out at the M&T Bank Glee: College A Capella Competition on April 13 in Carlisle, Pennsylvania, taking home second place. Only eight college choirs from the mid-Atlantic region were selected to participate.
"All of the competitors there were well known for their talent and success in international competition, Stockapella included," said Neil Aaronson, Stockapella adviser and Stockton professor of Physics. "Winning second place was an enormous triumph for them and for Stockton."
---
Picture Stockton … Suiting Up for Science While the Surf's Up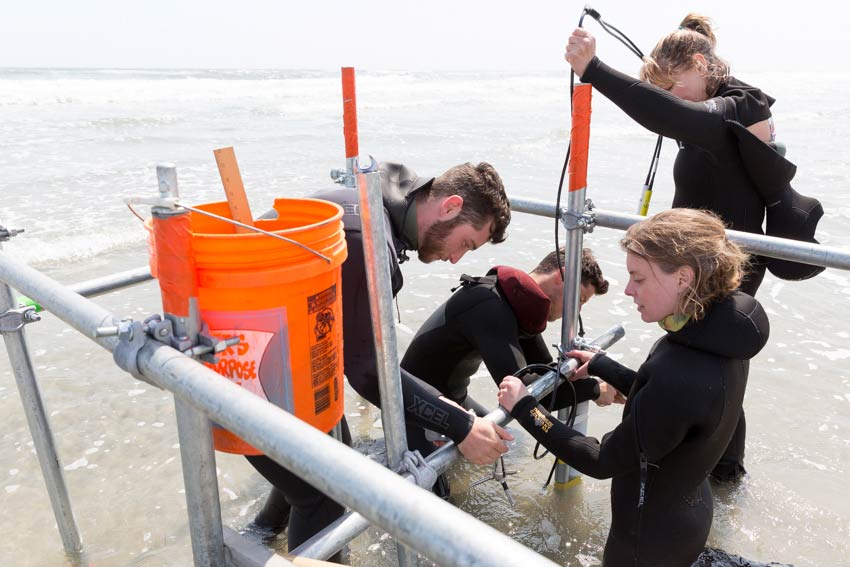 On their way to the beach in front of Stockton University Atlantic City, waves from a 9-foot southeast swell rolled over a series of scientific instruments installed by Stockton's Coastal Research Center (CRC).
These were the waves that Alex Ferencz, a student in the Professional Science Master's in Environmental Science program, had been waiting for.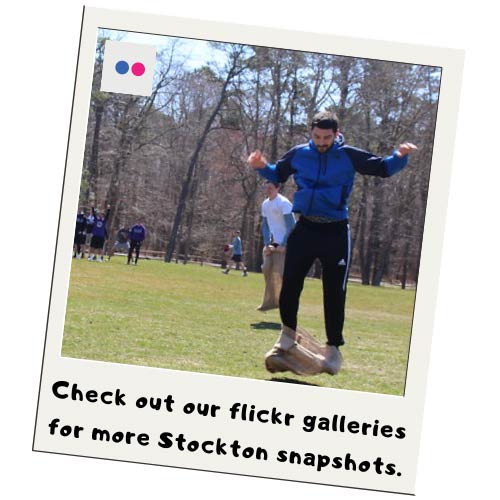 WHAT'S TRENDING #STOCKTONU
Facebook: #WIldlifeWednesday: Senior Shannon Joyce, a Communication Studies major, snapped these pictures of Lake Fred and a resident family of geese enjoying this week's weather
THE SIDELINES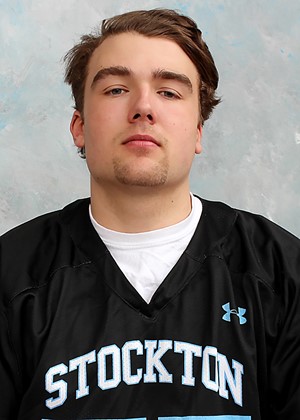 Swedlund Breaks Single Season Goal Mark during Lacrosse Game
Stockton University had a big day offensively and the Ospreys defense shut down the home team in the second half, allowing just one goal, as Stockton rolled past Bryn Athyn by a 22-8 score on April 20.
Erik Anderson led the Ospreys with seven goals while Luc Swedlund, pictured, scored five times and set the single-season goals mark during the game with 71 markers on the year.
---
Stockton Competes in Widener Invitational
Stockton University was one of nearly 50 teams and track clubs to compete in the Widener Invitational on April 20. The Ospreys finished third in three events and one school record was broken on the day. Stockton finished sixth out of 27 women's teams and 15th out of 28 on the men's side.
OSPREY NOTES
University Archives Accepting Hard Copy Materials
As you prepare for the summer and any office moves or retirements, think of the University Archives as you tidy or pack up. Part of their mission is to collect, organize and preserve materials of enduring intellectual and institutional value. A list of some of these materials can be found here. Items to consider should be important to Stockton's institutional history, unique to your program/office, you use them once or less each year; and should be publicly accessible. Confidential or closed records are not accepted. This call is currently for hard copy materials, including print, photographic and A/V. Please bring or send them to the Richard E. Bjork Library, or contact Heather Perez, Special Collections Librarian & University Archivist, at Heather.Perez@stockton.edu to make other arrangements.
ITS Updating Email System on May 7
ITS will be making updates to the University's email system between 11 a.m. and 1 p.m. on Monday, May 7. These updates are part of ongoing efforts to increase information security The most noticeable change will be the new design of the login screen presented for enterprise email and Office 365 services. ITS does not anticipate any downtime during this update. If you have questions, contact Walead M. Abdrabouh at Walead.Abdrabouh@stockton.edu.

New Strategic Plan Draft Available for Review
A new Strategic Plan draft is available for review and can be accessed by logging into your GoStockton portal.
Exit Interview Reminder for Graduates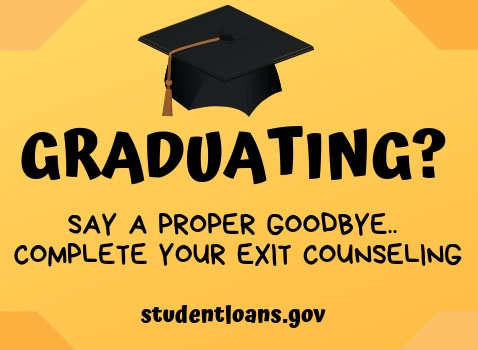 Graduating students who have at any point received Federal Direct student loans are required by the U.S. Department of Education to complete EXIT Counseling on studentloans.gov. Holds have been placed on the accounts of those who have failed to complete the requirement preventing students from receiving their diplomas and official transcripts. Encourage your students to complete this requirement as soon as possible. Questions? Contact the Office of Financial Aid at 609-652-4203.
Choose Summer at Stockton
Stockton's summer sessions are open to undergraduate and graduate students enrolled in degree programs, non-matriculated students, and students currently enrolled at other institutions who wish to study during their summer break and transfer Stockton credits.
UPCOMING EVENTS
Tuesday, April 30: Graduate Open House at Kramer Hall in Hammonton
Saturday, May 4: 39th annual Scholarship Benefit Gala
Tuesday, May 7: Doctoral and Master's Commencement Ceremony, Sports Center, Galloway campus
Friday, May 10: Baccalaureate Commencement Ceremony, Jim Whelan Boardwalk Hall, Atlantic City