About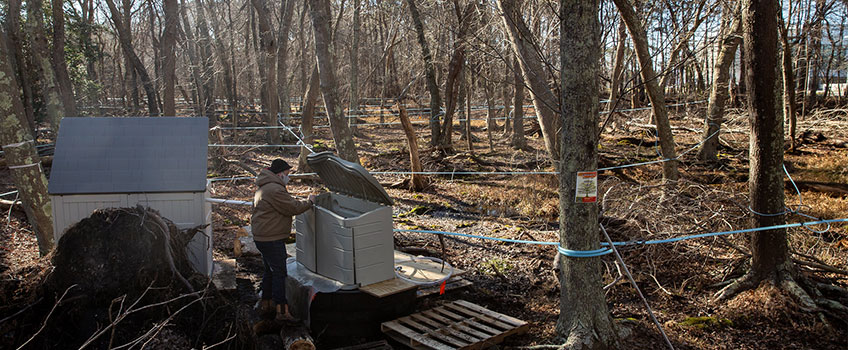 A team of Stockton faculty members has been awarded a United States Department of Agriculture grant to promote maple sugaring in the South Jersey region and are looking for locals who want to produce their own maple syrup from red maples on their properties.
"We're not trying to compete with northern regions for syrup production," says assistant professor of environmental science Aaron Stoler. "The idea is to find a way to use existing forests of red maple trees, which are common in New Jersey and many other states in the northeast, as a commodity."
"We want to introduce people to the value of their land, and if in some way it can prevent deforestation, that, to us, is the biggest win."
- Dr. Judith Vogel
If you are interested in participating in this project please contact maplegrant@stockton.edu.
Materials and training will be provided. Participants keep the syrup and are asked to record yields and allow a Stockton research assistant to collect soil and vegetation samples from the property.
Three years of data will be collected and the faculty will use the data to investigate the science and economic potential of a maple syrup industry in nontraditional syrup production regions, such as southern New Jersey.