Phase II Residential Building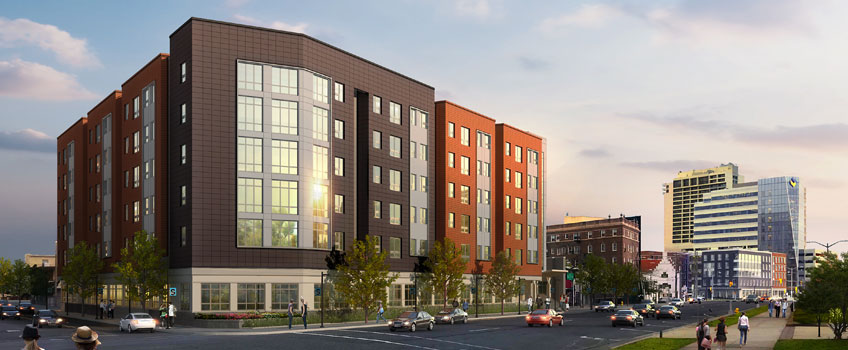 A new student Residence Hall will be constructed in the University District, at the site of the Eldredge Building at Atlantic and South Providence avenues, across from O'Donnell Memorial Park and near the Atlantic City campus.
The 135,000-square-foot building will feature apartment-style living with a total of 416 beds. There will also be a lounge, meeting room and laundry facilities. Residents will have access to parking in the existing parking garage.
The project is a public-private partnership with the Atlantic City Development Corporation, or AC Devco, the non-profit organization that is developing the Gateway area, which currently includes Stockton University Atlantic City and the new South Jersey Gas headquarters.
The project is targeted for completion in 2023.
Building Specs
135,000 square feet
6 stories
416 beds
Apartment style rooms
Lounge, meeting room & laundry
Stockton Atlantic City parking garage