Space Management Advisory Committee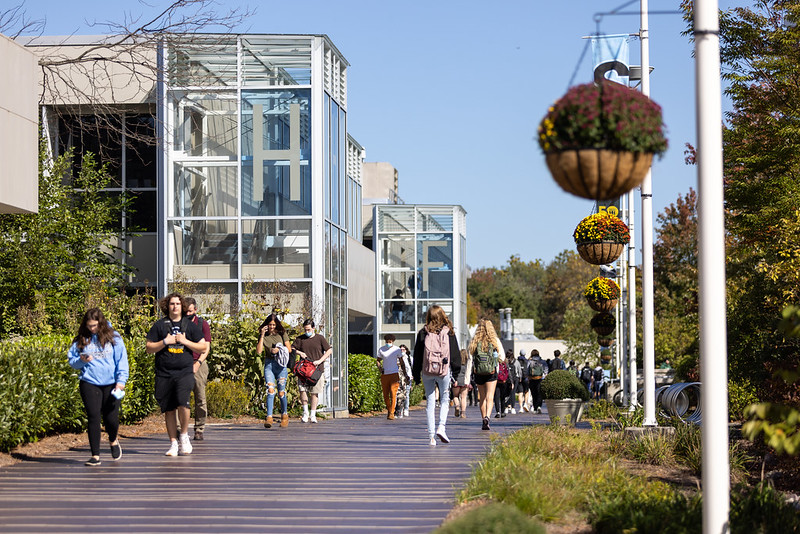 The purpose of the Stockton Space Management Advisory Committee is to develop and promote a new space management vision and procedures regarding space owned or controlled by the University. The Space Management Advisory Committee will also review and make recommendations regarding requests that involve significant alterations, major re-assignments or functional changes in space owned or controlled by the University.
SPECIFIC RESPONSIBILITIES
Serve as the authoritative unit responsible for providing recommendations regarding space to the President.
Develop effective procedures, processes, and organizational structures to manage space.
Support the academic, research, and administrative mission of the University by engaging in appropriate discussions about existing space needs and future growth opportunities.
Provide input on the most effective use of University space (new space, temporary use of space, and repurposed space) considering the current Master Plan.
Provide an accurate and comprehensive source of information to support space planning and management, including a space inventory for all University locations (main campus and off-site facilities) for internal and external reporting purposes.
Regularly review a complete list of ongoing capital projects as well as proposed facilities improvements.
Help the University maintain its commitment to the strategic theme of sustainability by helping the institution increase sustainable infrastructure and prioritize sustainability in design and operations.
Recognize and consider revenue and cost impacts in making recommendations, including payback and net value ratios for projects that increase revenue of reduce expense.
MEMBERSHIP REPRESENTATION
The Committee will be co-chaired by the Vice President for Facilities & Operations and the Chief Planning Officer & Deputy Chief of Staff.
Two faculty members with one representing the Faculty Senate and one representing the SFT Union.
One student member recommended by the Vice President for Student Affairs.
One Academic Dean recommended by the Provost.
One representative from the CWA.
The Provost.
Vice President for Student Affairs or designee.
Vice President for Administration & Finance
Chief Information Officer
Other representatives recommended by the President will serve on the committee as resources to the committee and in a non-voting capacity.
MEMBERSHIP AND MEETING POLICIES
Meetings will be conducted under the most current edition of Robert's Rules of Order, unless specified otherwise.
The co-chairpersons shall share all major leadership responsibilities, including calling meetings, setting agendas, relaying all necessary information relating to specific responsibilities and time lines, conducting meetings, and reporting outcomes. The co-chairperson who sets a given agenda item shall conduct the meeting during discussion of that item.
MEETING SCHEDULING, AGENDAS, AND MINUTES
The Committee shall meet at least three times per year.
Agendas are to be distributed at least three days in advance of meetings, along with all pertinent documents to be considered at the meeting; and written minutes of meetings are to be prepared and distributed to members within three weeks after meetings, and approved for public viewing within five weeks.
REVIEW
Proposed changes to the Committee Charter will be submitted by the Committee Co-Chairs to the President for approval.