SRI&ETTC Consortium
Our consortium includes 81 organizations and affiliates - public school districts, non-public schools, charter schools, colleges and not-for-profit organizations in Atlantic, Camden, Cape May, Cumberland, Ocean and Burlington Counties.
The consortium represents nearly 90,000 PreK-12 students and more than 24,000 educators. The consortium is governed by its Steering Committee and managed fiscally by Stockton University.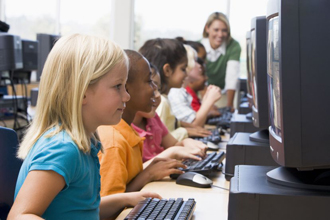 The Southern Regional Institute and ETTC invites all school districts and not-for-profit organizations to join our successful consortium. The consortium brings together 81 public school districts, non-public and charter schools, not-for-profit and affiliate organizations from five New Jersey counties. The Southern Regional Institute and ETTC can provide professional development and educational services to you and your staff in the areas of technology, core curriculum content, special education, instructional practices, school leadership, and much more!
The Southern Regional Institute and ETTC offers two membership categories:
School District Membership
Not-for-Profit Organization Membership

Membership advantages include:
A comprehensive calendar of workshops
Annual statewide conferences on topics including Technology, Social Studies, Equity, and Social and Emotional Learning
Customized professional development for schools and school districts
No purchase orders needed for each workshop - use ETTC Membership Hours instead
Cancellations and substitutions are easy
Registrations are submitted online and approvals are requested by email from district administrators
Savings in transaction costs are tremendous
Atlantic County
Burlington County
Cape May County
Cumberland County
Ocean County
Charter Schools
Non-Public Schools
Consortium Structure
The Southern Regional Institute and ETTC Consortium includes all the public school districts in Atlantic County, several public school districts in Camden, Cumberland, Cape May, Ocean and Burlington counties, non-public schools, charter schools, Stockton University, the Atlantic County Office of Education, Stockton University, Atlantic Cape Community College
The consortium is managed by Stockton University.
Although you do not have to be a member of the SRI&ETTC in order to register for its programs or request services at any time, there are benefits to Membership which is open to any school district, non-profit, or for-profit organization.
Partners, Funders and Sponsors
The Southern Regional Institute and ETTC would like to thank its many partners, funders and sponsors. These organizations include:
National Endowment for the Humanities
NEH is an independent grant-making agency of the US government dedicated to supporting research, education, preservation, and public programs in the humanities. NEH funded the "Open Heart, Open Mind" project.
New Jersey Department of Education
The NJDOE provides leadership to school districts to prepare all students for their role as citizens and for careers of the 21st century. The NJDOE originated the ETTCs throughout the state. It has also supported the ETTCs by funding several technology initiatives and grants. Throughout the 25-year history of the SRI&ETTC, the NJDOE has awarded the program numerous grant-funded projects including three Mathematics and Science Partnership grants, two Improving Teacher Quality grants, a 3-year grant to explore formative assessment, a 32-month grant to explore mentoring practices for teachers, as well as technology and literacy projects.
New Jersey Traumatic Loss Coalition for Youth
The SRI&ETTC hosts the Atlantic County Traumatic Loss Coalition which provides educators, mental health and law enforcement personnel with a vital, supportive structure for networking to benefit our children and youth. The primary goal of the coalition is to offer assistance to school personnel as they manage significant losses and traumatic events that impact the school community. The Atlantic County Coalition is one of 21 coalitions across New Jersey managed by the NJ Traumatic Loss Coalition for Youth housed at Rutgers University Behavioral Health Care.
Garden State Distance Learning ConsortiumThe Garden State Distance Learning Consortium is a nonprofit association formed by educators to promote the development of distance learning resources within a classroom setting.
The Verizon Foundation
The Verizon Foundation funds programs that address social issues such as literacy, technology education and domestic violence. Verizon funded the SRI&ETTC's project "The World Comes to your Classroom" which offered opportunities for teachers to use real-time distance learning programming with their students during the instructional day.
Atlantic County AVA
The Atlantic County Audio-Visual Aids (AVA) Technology Center has been servicing schools with shared educational media resources since 1952. The SRI&ETTC took over management services for this agency in 2012.
Atlantic Cape Community College
Atlantic Cape Community College is a comprehensive two-year publicly-supported educational institution that serves Atlantic and Cape May counties in New Jersey.
Holocaust Resource Center, Stockton University
The Holocaust Resource Center was dedicated on October 2, 1990. The Center is a joint project of Stockton University and the Jewish Federation of Atlantic and Cape May Counties. It serves as a resource for the study of the Holocaust and its significance for the past, present and future.
Cape May Regional Wellness Alliance
The Cape May Wellness Alliance was created in 2016 to address community health in Cape May County, including the development of Resiliency in school children who have been affected by Adverse Childhood Experiences (ACES). The SRI&ETTC participates on the Leadership Committee and provides logistical support for many of its programs and events.
The following employment opportunities are available:
Trainers and Instructors: The SRI&ETTC is always on the lookout for talented individuals to teach our workshops. Please fill out our Online Instructor Application and mail us a resume. We will add you to our extensive instructor database, and we will contact you when a suitable workshop request arrives! Please send resume and letter of interest to:
Barbara Hagerty barbara.hagerty@stockton.edu