Workshops in the Cloud
Workshops: Online, Virtual and On-Demand
Looking for Virtual Learning Resources? Need assistance with working remotely? Click HERE for our Virtual Learning site where you can find resources, lesson ideas, and webinar information.
What are Workshops in the Cloud?
Workshops in the cloud are simply online workshops offered by the SRI&ETTC. These workshops contain the same great content you would expect from our traditional workshops but they offer the following advantages:
You can take the workshop from the convenience of your classroom or home computer.
You can review the content as many times as you like within the allotted time frame (time frames vary depending on workshop title).
You can take as much time as you like to practice the techniques presented for technology-based workshops.
Learn at your own pace and move forward when you think you are ready to do so.
Click here to find out more from our FAQ's
SRI&ETTC Online Workshops
Writing with Spice
This one hour webinar of the very successful and popular workshop will provide SPICE training demonstrating how to identify and apply skills needed to teach and enhance writing abilities at the elementary and middle school level. Language Arts teachers, special education teachers and ELL teachers will learn a variety of techniques designed through years of practical use. SPICE strategies have proven successful in improving state assessment scores.
After a review of numerous compositional risks, participants will learn and practice unique assessment tools, skill application strategies for all prompts, test timing awareness and encouragement tips. The focus will be on teaching students to simply "learn how to write" for any type of assignment or prompt. Writing with SPICE builds lifelong student skills, makes both the teaching and learning of writing skills less stressful, and can immediately be implemented in the classroom.
---
Dyslexia 1: What You Need to Know
Dyslexia, the most recognized of reading problems, is a neurological disorder that is often characterized by difficulties in recognizing and decoding words, leading to lower comprehension and fluency.
This webinar will provide participating administrators, pre-K to 3 educators, Special Education supervisors, and Child Study Team members with detailed information about NJ required legislation, citing the specificity and requisites that impact the governance and operation of all school districts in New Jersey. The impact that the law will have on special education programs, as well as the specific components that must be included in the required training, will be reviewed during the online cours
---
Dyslexia 2: Building on what you Already Know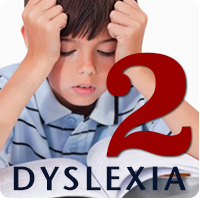 Dyslexia, the most recognized of reading problems, is a neurological disorder that is often characterized by difficulties in recognizing and decoding words, leading to lower comprehension and fluency. Although there is no exact count, it is estimated that one in ten people may be afflicted with some form of Dyslexia.
Legislation on Dyslexia signed in August 2014 prominently recognized Dyslexia in state statute and regulation, mandating a requirement for districts to pro-actively deal with this disability. A definition of Dyslexia is now written into Special Education code and a yearly 2-hour professional development requirement for Dyslexia is now mandated for all teachers in grades pre-K through grade 3, special education, reading and ESL teachers, reading specialists, learning disabilities teacher consultants, and speech-language specialists.
Participants should already have had a preliminary workshop on Dyslexia such that they have a general knowledge about the legislation, definition, warning signs, and characteristics of Dyslexia. This 2-hour training will provide participants with information about specific teaching strategies and techniques used to work with students with Dyslexia, as well as additional information about its characteristics, use of technology, and screening.
---
Teacher Effectiveness Institute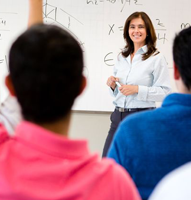 The Teacher Effectiveness Institute is a series of four webinars designed to support the novice teacher on important topics that they will need to know throughout the school year. It is appropriate for 1st, 2nd, and 3rd year teachers. Participants will review the rudiments of educational practice and explore the many roles a teacher may be expected to play during a typical day as an educator in the school community. Practical suggestions and proven classroom strategies on varied topics will be discussed during each session.
---
Google Admin Online Workshop
Is your district an existing Google district or a district looking to move to Google Apps for Education? Are you looking for assistance on how to manage the Google Admin Console? If so, this training is for you!
The workshop series will include how to manage the Google Admin Console and how to manage devices through the Google Admin Console. Access to resources for Drive, Mail, Calendar, and other popular Google Apps will be made available as requested as well.
This workshop series will be online with instructional videos being available for you to watch at your convenience. All participants will be able to reach out to SRI&ETTC's trainers with questions and live Zoom sessions will be made available for discussion and Q&A.
This workshop series will prepare participants to sit for the Google Chrome OS Administrator exam. Any fees required by Google will not be included with this workshop.
Objectives: Each unit will have a specific focus within the Google Admin Console. Below are the topics for each track that will be offered.
Part 1: Google Console Overview
- User Administration
- Configure and manage organizational unit access including access, groups, and user roles
Part 2: Managing Chrome Devices
- Managing devices
- Configure and manage for device security
- Policies for Chrome
- Privacy policies
For more information on these workshops contact the SRI&ETTC at 609-626-3850.
Some FAQs about Workshops in the Cloud
What are Workshops in the Cloud?
SRI & ETTC's "Workshops in the Cloud" are just what the name implies: Online workshops that you can attend purely through the web from the convenience of your own personal computer. These workshops are asynchronous..... this means you do not have to view the courses in "real time." You can view them at your convenience as long as you do so within the allotted period you are allotted once you have been approved by your district.
How do I register for a Workshop in the Cloud?
If you have ever registered for an SRI & ETTC workshop, you already know the answer. Simply search for a course on our calendar page and our Workshops in the Cloud will appear along with our traditional workshops. Just register and wait for district approval as you have in the past.
What happens once my district approves me or how do I take my workshop?
As soon as we get district approval you will receive an email with a password and instructions for logging into your course. You will have 30 days to complete the course.
Do I get a professional development certificate?
Yes, once we have established that you have viewed all of the content and you have completed the online evaluation form, we will mail you a certificate in our next mailing which is usually the first week of every month.
What if I cannot complete the course in one session?
No worries, you may re-visit the course as many times as you like during the allotted period that you are provided.
I work for a non-profit organization or small business. I don't need district approval. What do I do?
As soon as your payment is confirmed you will gain access to the workshop.