Mr. Stanley M. Ellis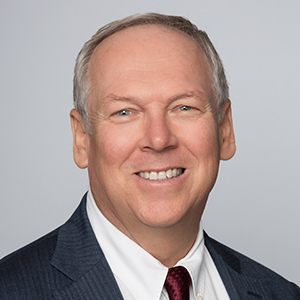 Mr. Stanley M. Ellis is Vice President of Calkins Media, a privately-held company with a portfolio of investments and real estate assets in Pennsylvania, New Jersey, and Florida. He also serves on its Board of Directors.
In his current role he provides strategic direction, policy oversight and governance to the company as it transforms away from its roots as a local media company and into a wide range of investments and real estate development. Mr. Ellis also serves on the Board of Trustees of the Calkins Foundation, whose mission is to support various local causes, including community journalism.
Prior to his current duties, Mr. Ellis was Vice President and Publisher of the Burlington County Times in Willingboro, NJ, where he had overall responsibility for the newspaper's operations. Before assuming that role he served as the newspaper's General Manager, responsible for news and circulation.
Mr. Ellis graduated from The Pennsylvania State University in 1979 with a B.S. in Marketing. He received an MBA from The Wharton School at the University of Pennsylvania in 1986.
Mr. Ellis believes in the value of education. He serves on the Board of Trustees of Richard Stockton College in NJ where he served as Chairman from 2010-2012 and also chairs the Finance and Professional Services Committee. In addition, he serves on the Board of Trustees of Franklin University Switzerland, an American university based in Lugano, Switzerland, from which his three children graduated. He chairs Franklin's Audit Committee.
He also serves on the Board of Trustees of the Rowan College at Burlington County Foundation, where he served as Chair of the Trusteeship Committee. He is a member of the Head's Council at Moorestown Friends School and previously served on the Board of Trustees of The Doane Academy. And, he recently was named a Mentor in the Penn State Smeal College of Business, assisting seniors in their career search.
Other community and professional organizations in which Mr. Ellis held leadership roles include the United Way, the YMCA of Burlington and Camden Counties, and the New Jersey Press Association, where he still serves on the New Jersey Press Foundation Board of Trustees.
Several years ago, the Ellis Family decided to give back to the community that had provided such tremendous support, both personally and professionally, and so they founded the Ellis Family Charitable Foundation. Ellis serves as its Secretary.
In his spare time Ellis spends as much time as possible with his grandchildren, Sean and Emmi. He can usually be found at the Jersey shore with family and friends. Traveling, reading, exercising (he recently discovered Pilates) and maybe taking up golf and skiing again are major pastimes as is his dream of more championship banners for the Eagles, the Sixers, the Pittsburgh Pirates, the Nittany Lions – and, of course, Stockton!
Ellis and his wife, Sue, have three sons – Stephen (Heather), Ryan (Caroline) and Curran. They are long-time residents of Riverton.