Dr. Sonia Gonsalves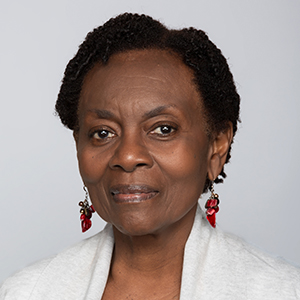 Dr. Sonia Gonsalves is a Professor Emerita of Psychology at Stockton University, where she was a faculty member from 1990-2018. During her time at Stockton, Sonia served as Director of the Institute for the Study of College Teaching, the Director of the Institute for Faculty Development, and the Director of Academic Assessment. Sonia was Stockton's liaison officer for the Faculty Resource Network at New York University and represented the University nationally and internationally at several conferences and meetings. Most notably, she has been a selected or invited presenter for meetings of the American Association of State Colleges and Universities (AASCU), the Association of American Colleges and Universities (AAC&U), the Individual Development and Educational Assessment (IDEA) users group meeting, The National Survey of Student Engagement (NSSE) users group and the Middle States Commission on Higher Education (MSCHE). She has served as an on-site faculty development and assessment consultant to the Azim Premji University in Bangalore, India.
Sonia holds a Ph.D. in Educational Psychology from Temple University, an M.S. in Educational Psychology from Temple University, and a B.S. in Chemistry and Applied Chemistry from the University of the West Indies in Mona, Jamaica. Sonia also has a Diploma in Education from the University of the West Indies and taught high school Chemistry in Barbados, Jamaica, London, England, St. Vincent and the Grenadines, and Conshohocken, Pennsylvania.
An avid recreational gardener, Sonia grows flowers and vegetables at home in Oxford, Georgia. She is married to Conrad Dyer, a retired Political Science Professor (CUNY), and has two children, Camillo, an Attorney, and Adam, an audio engineer. Sonia enjoys her four grandchildren, watching tennis, visiting new places, the theatre, and the company of her two dogs.