Mr. Shalayby Parsons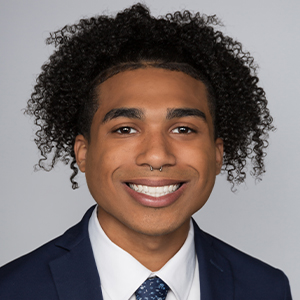 Mr. Shalayby Parsons, a 2021 Salem High School graduate, is beginning his sophomore year at Stockton University, pursuing a degree in Political Science.
During his time at Salem High School, Shalayby prepared himself for post-secondary education by participating in various extracurricular activities and volunteer work. Most notably, his involvement in student government, where he served as class president for all four years at Salem High School. Through his involvement in Student Government, he developed an interest in politics and realized how he could bring about positive change for the next generation.
Upon completing his bachelor's degree in Political Science, he intends to immediately get involved in local politics within his home community, to give back to an area in desperate need and one that has given so much to him. His future plans will also go beyond his hometown as he is setting his sights on expanding his career to the halls of Congress and beyond.
Shalayby has served on the Student Senate since his first semester of freshman year at Stockton University and currently holds the Finance Chair position. Shalayby is honored to serve as a Student Trustee and is committed to always listening to what the students have to say. He wants to be that voice for those who often go unheard.